Accrea changes lives with robotics
The term 'high-tech' is often associated with various advancements, including robotics, which has long exceeded its industrial and military applications. Nowadays, there are more and more robots designed for everyday use, including those used in medical and care contexts. Accrea, a company based in Lublin and owned by Bartłomiej Stańczyk, specialises in creating such advanced robots.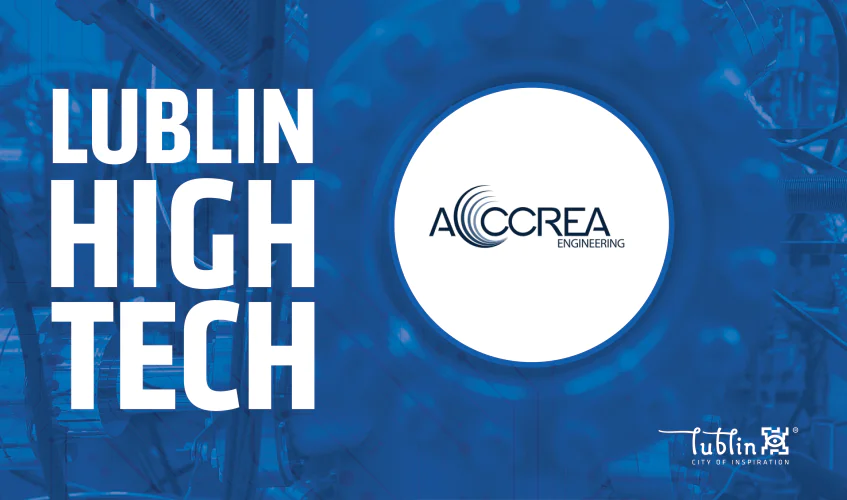 What inspired you to establish a robotics company? 
I've always been interested in robots, and anything that moves. I used to disassemble motors and drive stations to create something that moves. Robotics was a natural progression of my interests. I launched the company while pursuing my PhD in Germany. In 2007, my colleagues at the Munich University of Technology needed ten robots that didn't exist at the time. The robots were supposed to be human-like, move around, and interact with people. I couldn't do it alone, so I started the company and brought in skilled colleagues from Lublin to join me. Our collaboration with the Technical University of Munich was so successful that we were subsequently included in several other scientific projects. We have never ventured into industrial robotics, though. Our focus has always been on robots that help people by assisting them in standing up, walking, or providing medical and rehabilitation services. Today, we continue to undertake such projects on behalf of universities. Therefore, we are a design agency working on commission.
How many people work for your company?
Our team consists of around 30 people, including mechanics, electronics engineers, electricians, automation engineers, and programmers who work with us permanently. We also collaborate with designers and psychologists, although they are not employed on every project. Additionally, we have our own CNC centre.
What were your first projects like?
Our very first creation was a social robot designed to interact with random people on the street. It would ask for directions, using its ability to talk, observe, and interpret people's reactions and responses. We also developed a robot to assist those using a walker, which guided patients while simultaneously diagnosing their condition using 3D cameras and comparing their gait with a pre-set pattern. It even helped them stand up and sit down. Additionally, we crafted robots for remote ultrasound diagnosis and to care for individuals with dementia, serving as a companion and living with them in their flats.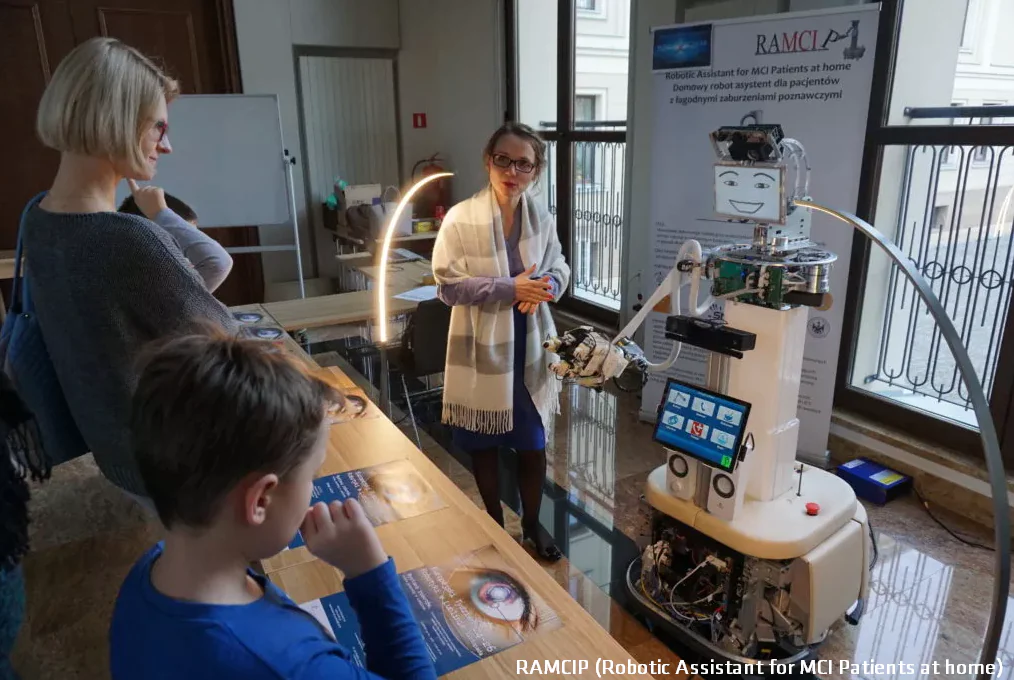 What projects are you currently working on? 
We're not only involved in consortium projects, but also working on our own ideas that are promising and have market potential. Our first successful project was a robotic arm for individuals who are paralysed and rely on a wheelchair for mobility. Thanks to our solution, these individuals can become more self-sufficient and less reliant on their caregivers. We have two additional projects in the works. The first one is a system designed to assist minimally invasive surgeons who use laparoscopic instruments for procedures. We're developing a set of robotic arms that can take over the assisting tasks. The demand for these types of solutions is high, as approximately 20 million laparoscopic surgeries are performed each year worldwide.

Our second project involves a biopsy needle guidance system for cancer diagnosis. We're also collaborating with business representatives from Israel to create an automatic vaccination system for animals in veterinary medicine.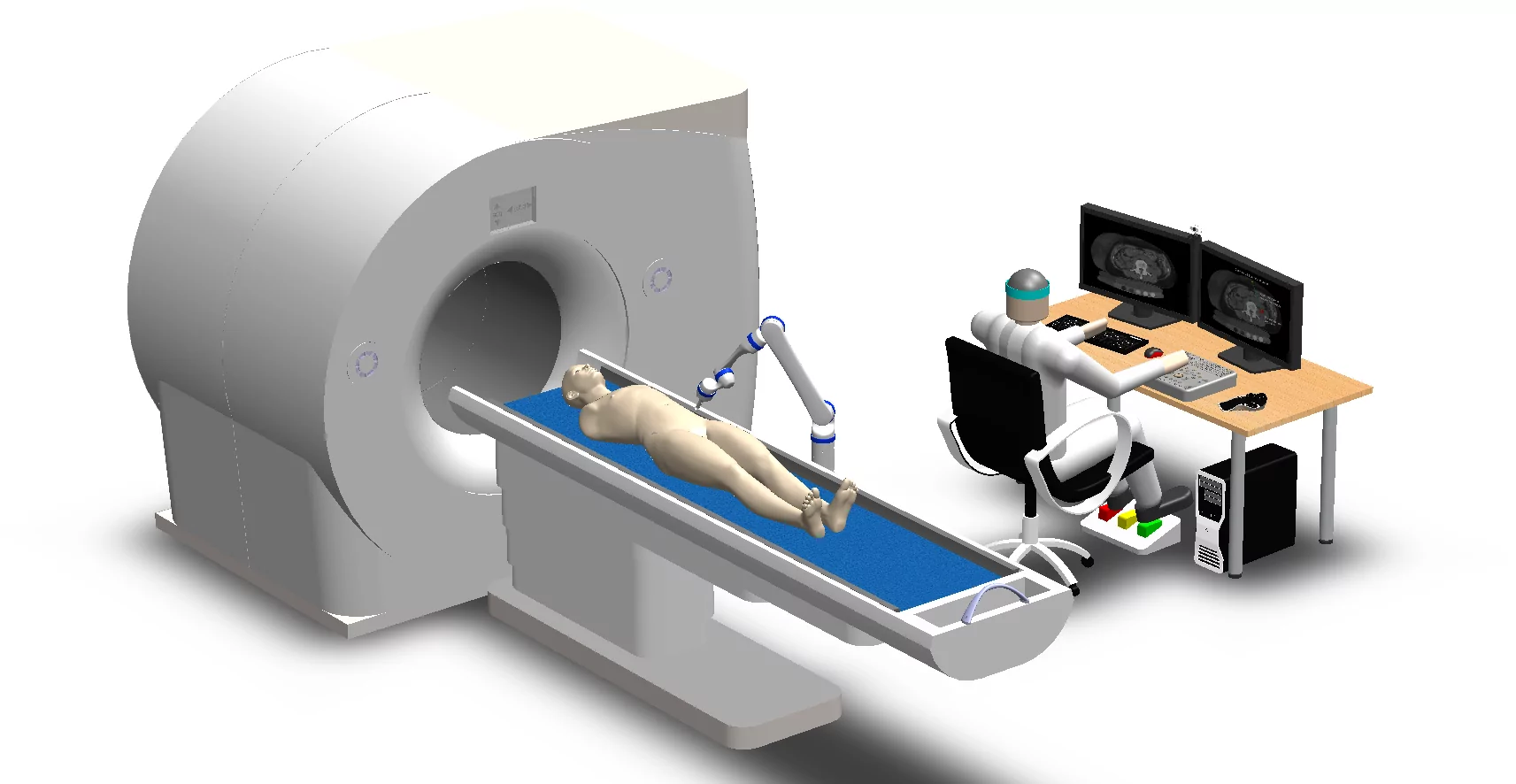 Considering such a broad range of assignments, are Lublin's universities able to provide you with suitable job candidates? 
In Lublin, we have top-notch universities and world-class experts. However, when it comes to our company, we need to provide extensive training to new hires and teach them everything from the scratch. We managed to attract excellent graduates who are passionate about robotics. We also benefit from the proximity to the Medical University. Additionally, the City of Lublin is committed to creating a favourable environment for innovative entrepreneurs like us, which we appreciate.
Do you still have a branch in Munich and collaborate with international partners?
We established our Munich branch in 2014, but now we solely operate in Lublin. However, we plan to reopen the Munich branch. We also have partners in Bavaria and other parts of Europe, including Germany, Austria, Italy, Greece, England, and Spain.
What are your current sales achievements? 
One example of such success is our automatic wheelchair arm, which is selling well due to its quality and competitive advantage. We are proud we achieved this through our own resources, without external investors, but with grants and projects we obtained. However, for further system implementations, we will seek collaboration with external investors.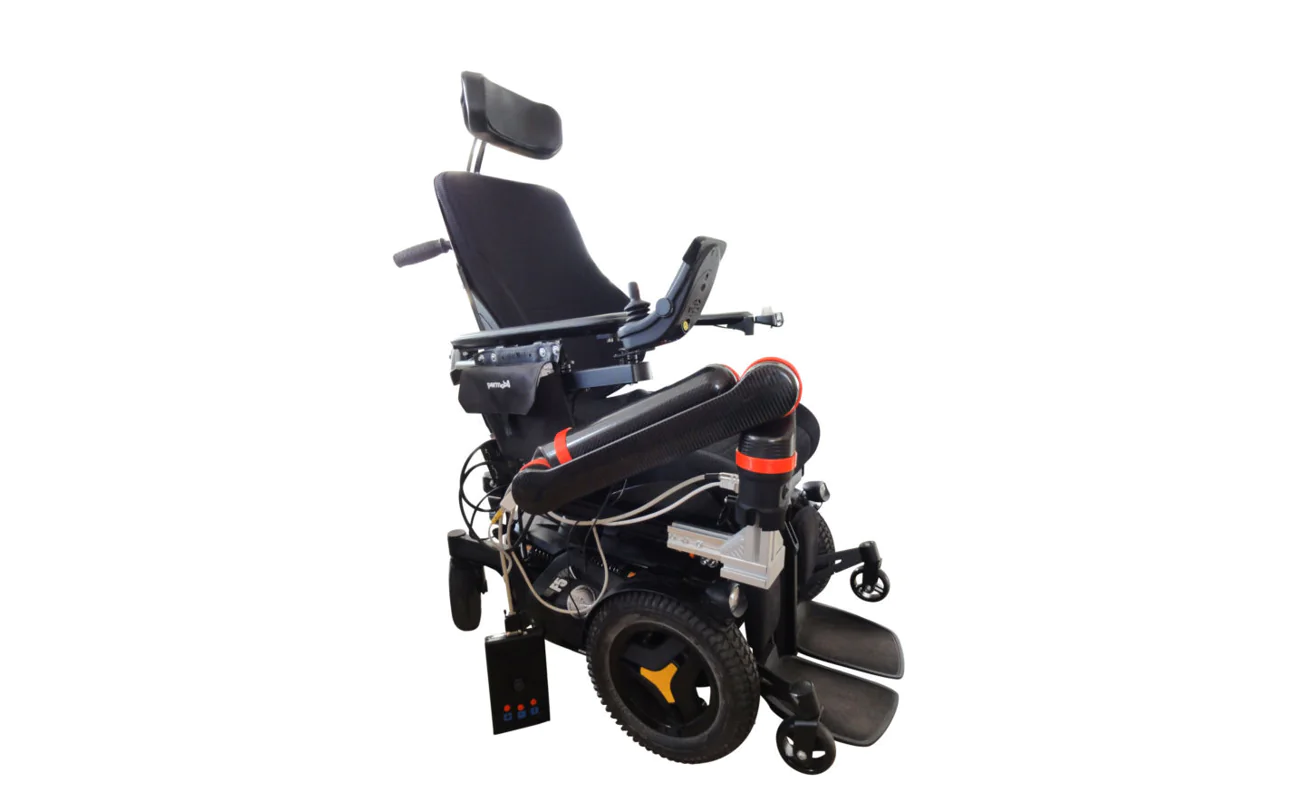 As an expert in applied robotics, how do you envision its development? Our readers are curious about whether robots will completely replace human labour. What are your thoughts on the matter? 
I have been grappling with these questions and concerns for 25 years, the statistics confirm, though, that robots do not eliminate jobs, but rather create them. While robots can replace humans in professions with labour shortages, such as elderly care, it's not as if they operate autonomously. They need skilled workers who will programme, install, integrate and maintain them.
What steps can Lublin take with institutional partners to enhance its high-tech potential? 
Many people have asked me this question since I relocated to Lublin, and I consistently respond with the same answer. Lublin is already taking significant strides in this direction, but there is still room for further development. Although we have technology companies and software houses, we need more innovative solutions. Lublin offers lower employment costs, but we need more creative employees who are interested in new technologies. The city also lacks maker spaces where such individuals can realize their ideas.