Billennium – IT for people. People for IT… and innovation
In the fast-paced world of technology, change is the only constant. The ability to keep pace and flexibility might be enough to ensure business continuity, but what about preparing for what lies ahead or scaling up? In a conversation with Invest-in-Lublin, Andrzej Patyra, Head of Innovation at Billennium's Digital Transformation Department casts a light on how the company fosters innovation itself, and how it helps other businesses innovate.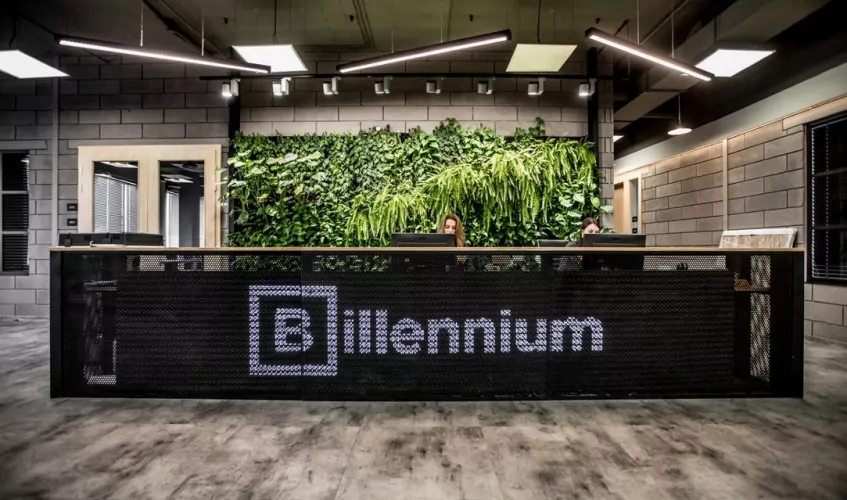 Innovation Lab is one of Billennium's latest initiatives dedicated to other businesses and governments. What was the reasoning behind creating the lab and what it's all about?
Our ambition is to change the way in which people work and live. We create innovative IT solutions that bring both joy and benefits to our customers. That is why we created Innovation Lab at Billennium. It is a specialist hub that connects IT craftsmanship, design thinking and entrepreneurship in order to create an environment to discover, prototype and develop our client's business ideas. We create meaningful digital products in a faster way. Our mission is to help global corporations and governments to build relevant digital products and solve complex business challenges. We do this more effectively than anyone else by fast iteration and workshops, such as Design Sprints. Which is a great example of how we collaborate.
What exactly do you mean by Design Sprints?
The Design Sprint is a simple and logically structured way to start a new project/product or improve the existing one. At Billennium, it concerns a step-by-step 4-day process that helps to develop meaningful products, fast. It compresses potential months of work into a few days. Method invented by Google, used by Facebook, IDEO, Slack, Airbnb, and many more…
Seems a bit unrealistic, doesn't it? How do you do that?
Since we know the basics now, it is time to scope and prioritize the product: define development strategy and understand how fast we can deliver a tangible outcome to a customer – MVP (Minimal Viable Product). Billennium provides a wide range of trustworthy developers. The team is engaged and ready to iterate and launch the very first version of a product.
Ok, let's assume the product fits the market. How can you help it grow?
At the very moment when the product really fits the market, we can scale it up. Billennium takes pride in offering the help of experts who provide millions of people with solutions that are secure and optimized. Services that are still running smoothly under the pressure of hundreds of thousands of customers at once. We know how hard it is to innovate. That is why Billennium offers support on each step of building a disruptive solution. We are here to accelerate our clients like a start-up and scale-up globally. Unlike other boutique consulting companies, Billennium is a global one-stop-shop in the IT business.