Clevertech's Lublin branch: Promising future for the engineering industry
Headquartered in northern Italy, the Clevertech Group, designs, manufactures, and markets engineered front-line and end-of-line solutions for a range of sectors, including food and beverage, home care, pet food, and personal care. The company was founded in 1987 and now operates in seven subsidiaries across different countries worldwide. In 2022, Clevertech opened its latest branch in Lublin, which is responsible for installation, commissioning, revamping, and providing 24/7 technical support services. We had the opportunity to talk with the General Manager of Clevertech East Europe, Alin Stan, who shared with us insights into the process of entering the Lublin market. He discussed the reasons behind the decision to open a branch in Lublin and the company's challenges and plans for the future.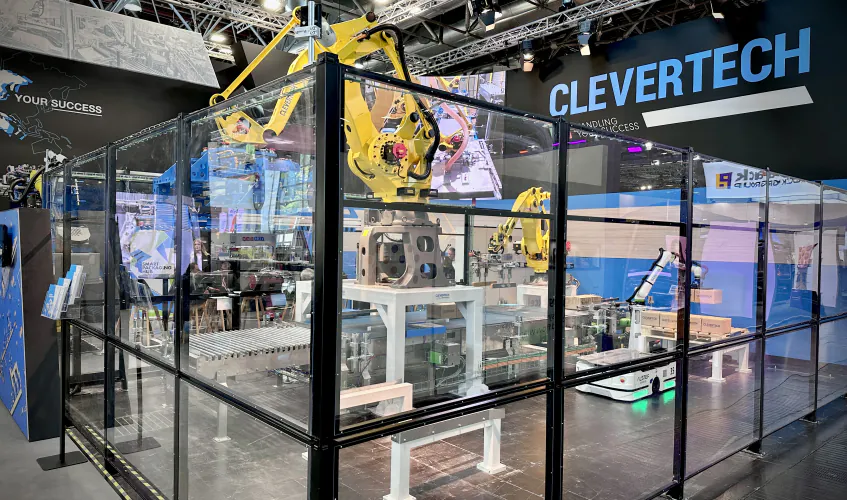 Let's start from the very beginning. Can you tell us briefly about Clevertech?
Clevertech Eastern Europe is one of seven subsidiaries of the Clevertech group, with our parent company located in the north of Italy. We manufacture front-line and end-of-line packaging solutions, offering a complete range of palletizing and depalletizing systems designed to satisfy the most demanding market requirements across various sectors. We provide comprehensive customized solutions and assist manufacturers in maintaining product quality and ensuring longer shelf life for their goods. I would say that we are more of a solution sales company than an off-the-shelf machinery supplier. One of Clevertech's main goals is to provide the best on-site technical support during both the sales and after-sales phases. We aim to become a global supplier for our customers worldwide. To achieve this, we are constantly expanding our international network of subsidiaries. Clevertech EE, with its office in Lublin, focuses on the Polish market, and even more widely, on the whole Eastern European territory for commercial activities. We provide technical services to the entire European region.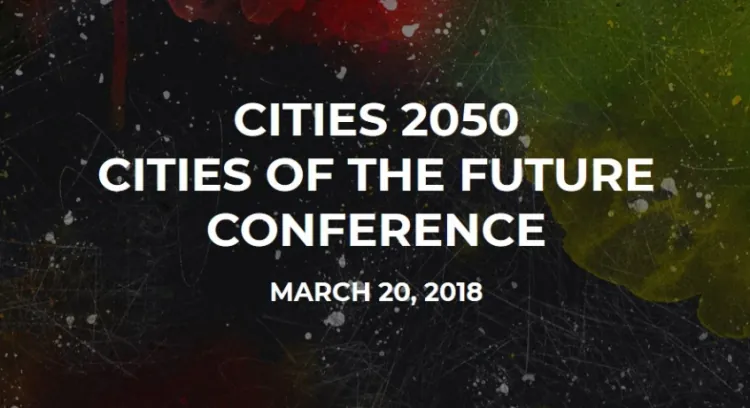 How can your solutions improve productivity?
Packaging plays a crucial role in maintaining product integrity, safety, and quality throughout the entire distribution chain. Supporting production processes with robotic and fully automatic packaging systems is a significant step towards business development. With the solutions we offer, it is possible to optimize employment processes, increase efficiency, reduce costs, and improve competitiveness, ultimately enhancing productivity. The adoption of automated packaging equipment can also secure companies in situations where there is a shortage of manpower or employees are absent due to various reasons such as illness. This solution has enabled many manufacturers to maintain production line continuity even during the most challenging pandemic times.
Which industries are the biggest customers for Clevertech today?
We offer high-quality packaging solutions to a range of industries, but especially those representing fast-moving consumer goods (FMCG), such as processed food, health products, toiletries, consumer electronics, beverages, pet food, and the e-commerce market. This market is characterized by continuous changes that require a flexible, customer-oriented approach. At Clevertech, we embrace this challenge daily, designing customized solutions from scratch around any product, maximizing its value, and optimizing costs. We are always focused on delivering best-in-class solutions that fully meet the needs of our customers.
Can the technical solutions you offer be used only by large manufacturing companies?
Not only. Ineed our solutions are widely used by large manufacturers, but we also offer customized solutions for smaller-sized companies that want to optimize their production costs. We are continuously developing affordable solutions to meet the needs of all our customers. To achieve this goal, we plan to collaborate with the Lublin University of Technology to develop lower-cost technical solutions for those who have limited capital to invest. We believe that with the help of scientists and technical talents from the university, we will be able to meet the needs of our potential customers in the local market.
You operate in several countries such as Italy, China, France, India, USA, UK, and Germany. What led to your decision to invest in Poland as your next destination for business expansion? Furthermore, what factors influenced your choice of Lublin as the location for your new business venture?
Poland's economy is currently not only one of the most dynamic in the European Union but it is also perceived as an important and constantly growing centre of technology development. Among the major drivers of this trend are private consumption and corporate investments in the processing sector. Another great trend that we observe, and which is crucial from our point of view, is the dynamically developing pet food market industry. The number of pets has risen substantially in the past decade, which, in turn, has strengthened the pet food market in the country. The largest Polish pet food manufacturers are expanding their businesses, and we can also observe new plants and developments in product ranges for domestic animals. All of that is intrinsically linked with a bigger demand for flexible packaging. We wanted to seize this opportunity and enter the market at its prime with our solutions and products.
We knew that we wanted to settle in Poland, and the only question was where exactly. Out of all the cities, we decided that Lublin would be a good choice. Why? First, it is a place with a long tradition in the food industry, which gives us excellent conditions to grow. It is well-connected with other regions of Poland, which is crucial for us due to the specific nature of our work that requires constant travelling. The journey to Warsaw and Rzeszow takes around 1.5 hours, and to Krakow, it takes 3 hours, thanks to the S17 and S19 express roads. A big advantage is also the existence of the Lublin airport. I think it's a great investment for the city, although we are looking forward to the implementation of new international and domestic connections so we can use its potential fully. Additionally, cost-effectiveness makes it worth taking the risk of setting up and developing a business. Besides the business potential, it's also a great place to live – clean, modern, safe, and devoid of horrendous traffic jams.
What exactly is the Lublin subsidiary responsible for?
As a global company, we aim to be closer to our customers to improve collaboration while eliminating the costs associated with travel. The Lublin branch serves as a point of reference for the entire Eastern European region for the installation and support of Clevertech systems. Our branch office currently employs ten staff members who work in the after-sales sector, providing turn-key installation, commissioning, software service and programming, as well as revamping and 24/7 technical support services. Our goal is to work with some of the area's largest consumer goods manufacturers and companies in the e-commerce sector, providing all the specific expertise and strategies offered by our parent company.
What was the biggest challenge you faced while entering the Lublin market?
Our biggest challenge is to establish a local presence. Although we are a well-known global company, we are not yet fully recognized by the local market. Our current goal is to promote our brand, gain visibility, and earn the trust of local manufacturers. Additionally, we are facing difficulties finding employees who possess both the necessary skills and experience within the field and are also ready for rapid growth and development. While working for our company provides plenty of possibilities and allows for tremendous growth, it also requires flexibility and travel. I am aware that it is currently an employee's market, so this does not come as a big surprise to me. However, given the conditions, we offer our potential employees, I was hoping to build our team faster. I remain optimistic, as I know that there is a huge pool of talent in Lublin, and it is just a matter of time to grow our dream team.
What investment plans does the company have, and what do they entail?
We have ambitious plans for the expansion of Clevertech Eastern Europe in Lublin. To achieve this, we need to build a solid team that will help us pursue our goals. As of now, the Lublin branch primarily offers technical service activities and a commercial presence. We have recently started developing an industrial software programming hub that, in addition to software support, will provide the Clevertech group with highly skilled programming engineers. We also plan to begin developing a team that will provide mechanical and electrical services to our customers. Such an investment will be beneficial for both the Clevertech company and the Lublin market, as it will increase employment opportunities. In 2023 alone, we plan to double the number of our employees in Lublin, and we also have very ambitious medium and long-term growth plans.
Does this mean that you are still hiring? Who are you looking for?
Currently, we have ten employees in our Lublin subsidiary, but we are actively seeking individuals with a degree and experience in automation and control and mechatronics engineering who would like to work in a diverse and engaging environment. We are looking for professionals full of passion who are not afraid to take on challenges and will help us build and grow our company in Poland. Flexibility and willingness to travel are some of our key requirements, as our team members often need to travel to our customers in Poland and abroad. In turn, we offer a flexible benefits package, exciting opportunities for career improvement, and the chance to travel all around the world. After all, how many other jobs allow you to wrap up your workday at 3 pm, hop on a flight, and start work the next day in an entirely new country?
Sounds exciting! We are happy to have you here and wish you lots of success in your upcoming projects!