ABM Greiffenberger Polska – international leading supplier of electric industrial and mobile drive solutions
Just after three years since the opening, ABM Greiffenberger's plant in Lublin shows considerable potential to become the driving force behind development of the whole senata Group.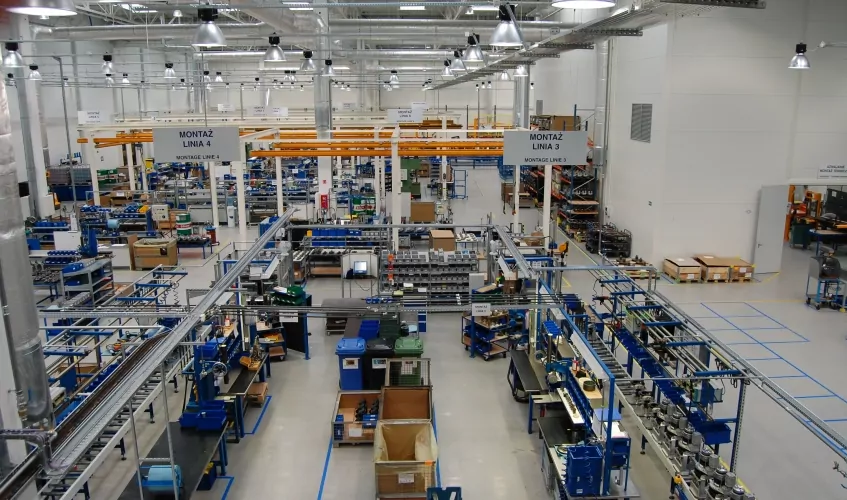 ABM Greiffenberger was established in Bayern and began making its mark on history already in 1927. It is part of senata Group, international electromechanical corporation. In 2013, the company opened its plant in Lublin, where it has been manufacturing electric drives and efficient gearboxes being applied in multiple industrial sectors, for example in hoisting technology and warehousing, in material handling and in e-mobility, in biomass heating systems and other markets. As conditions in Lublin have been very favourable for developing business, in 2016, the company started another investment project aimed at opening a Research and Development Centre and, therefore, doubling its employment. Rapid growth as well as products of superior quality allowed the plant in Lublin to become the driving force behind development of the entire holding.
Back in 2012, the management of ABM was looking for a city where its new production plant could be located. Lublin offered not only measures that were conducive to foreign investment, i.e. Special Economic Zone intended to facilitate rapid economic growth, but also German-like work culture and good access to a pool of highly-qualified staff. What especially convinced ABM's management to invest in Lublin was close and active involvement of the city's authorities running a wide range of support, assistance, and advisory services for businesses of all sizes at any stage of investment project. As the company intends to put down its roots in Lublin, cooperation with the local government is of particular importance.
Lublin offers conducive measures to electromechanical companies that can benefit from yet unexploited labour market, attractive investment areas as well as ample research and development opportunities provided by Lublin University of Technology. Furthermore, as it is in Lublin where the Polish Centre for Electromobility is to be located, the sector in question will be provided with even better chances for successful development.  Given the support the team of Lublin City Hall has already provided to companies operating in the city, ABM's coming success is inevitable.