About new beginnings and successes of Spiżarnia Wholesaler
The beginnings of Spiżarnia's activity date back to 2004 when Poland had joined the European Union. That opened up new opportunities for Poles to spread their wings in business on the European market. Two high school friends, Dariusz Jeleniewski and Karol Wroński took a chance and decided to start a small business that provides emigrating to UK Poles with what they crave most – good quality Polish food.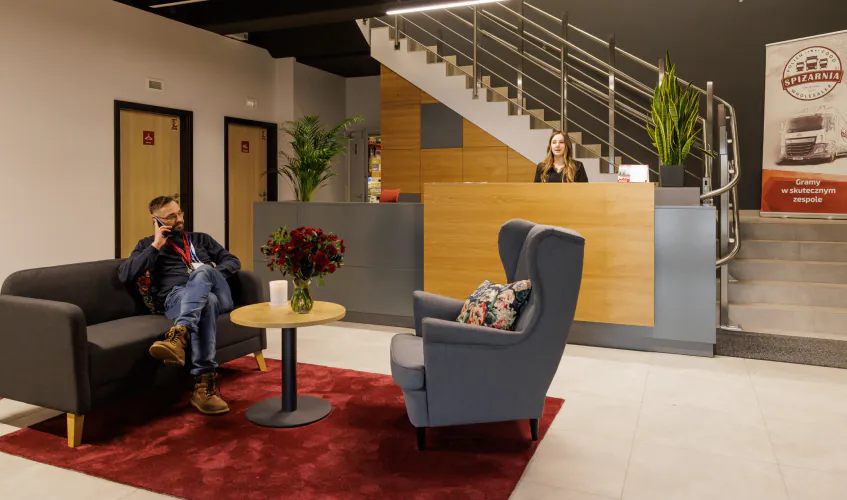 An old car, a borrowed trailer, some cash, and a business idea that no one has come up with yet. That is how the first borscht and tinned food went from Lublin to the world.
At the very beginning, the two partners personally had to collect orders, implement and deliver Polish food directly to stores in Great Britain, but as they say, "hard work pays off", and soon it was clear that their idea turned out to be a hit. Their products have found loyal buyers not only in England but also in Ireland, the Netherlands, Belgium, Austria, and Germany.
Over the last 17 years of its activity, a business created in the garage became a high-performing, flexible company that employs over 400 people in Poland and abroad. Currently, Spiżarnia offers more than 10,000 assortment items and has five cross-dock warehouses in England, Ireland and the Netherlands, but its main logistics centre is still in the place where it all started – Lublin.
Spiżarnia at its new location
The company is constantly developing and thus improving the quality of provided services. Due to the increasing demand, at the beginning of 2022, it moved to a larger and more modern facility, gradually increasing the production capacity. The new warehouse of 19,600 sqm is located in the modern 7R Park Lublin complex. An additional 2,000 sqm is occupied by an office area.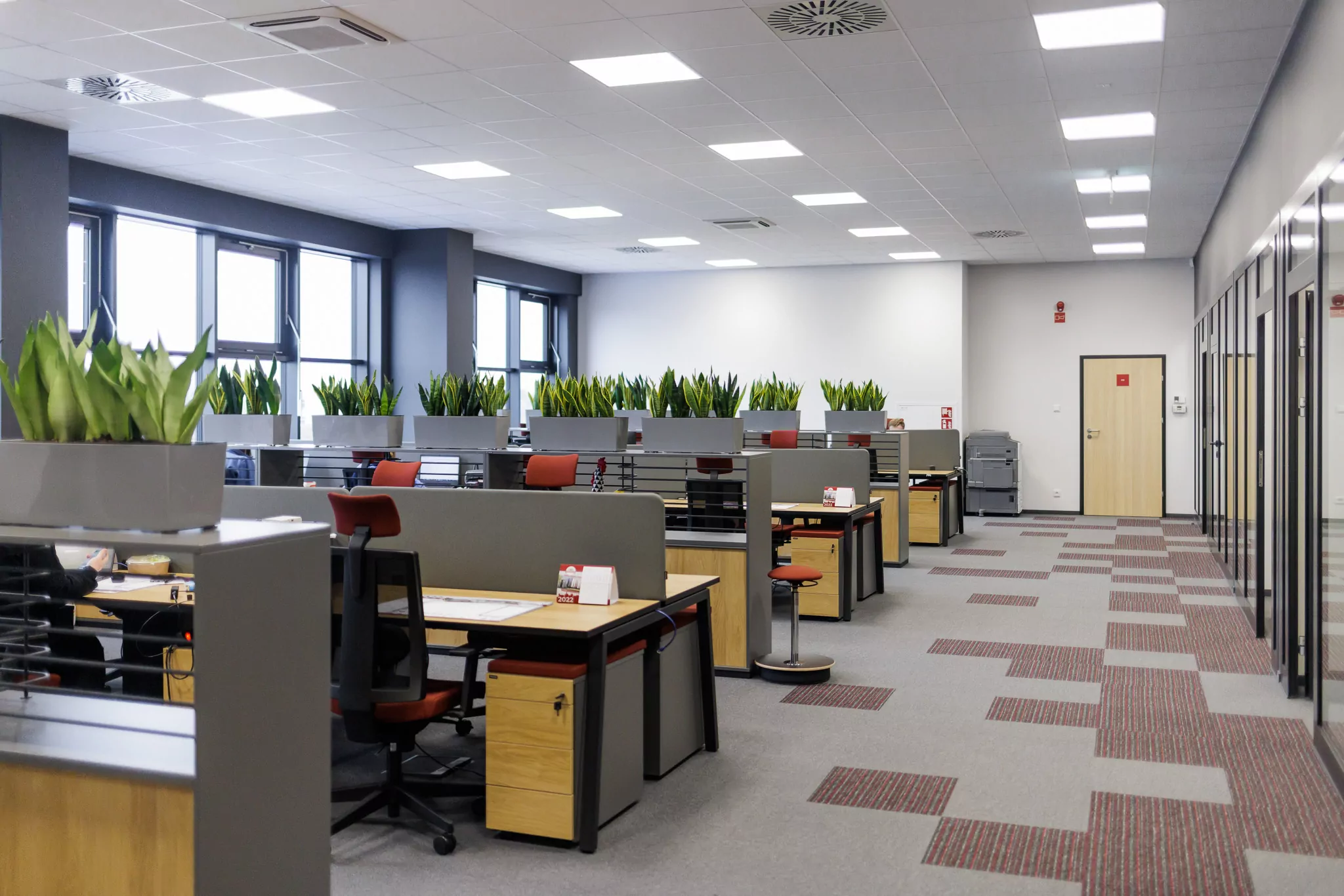 The favourable location in the industrial part of the city, modern design of the warehouses, but also build-to-suit solutions and innovative technologies are the basics of 7R and the main reasons why Spiżarnia decided to locate its new warehouse and offices in there.
As a response to Spiżarnia's expectations, 7R optimized the storage space in terms of conditions specific to the food industry, including a dedicated refrigeration system, and additional pumped docks.
The food sector is a demanding industry that requires rigorous storage conditions based on the safety and reliability of the refrigeration and ventilation system, proper building construction and equipment, and the maintenance of sanitary and hygienic standards. Our main logistics centre is located in Lublin. We also have five cross-dock warehouses in London, Manchester and Lincoln in England, Portadown in Northern Ireland and Zevenbergen in the Netherlands. 7R, a company with experience and know-how in BTS construction, provided us with comprehensive warehouse and office spaces tailored to our needs, says Dariusz Jeleniewski, co-owner of Spiżarnia limited company, a general partnership.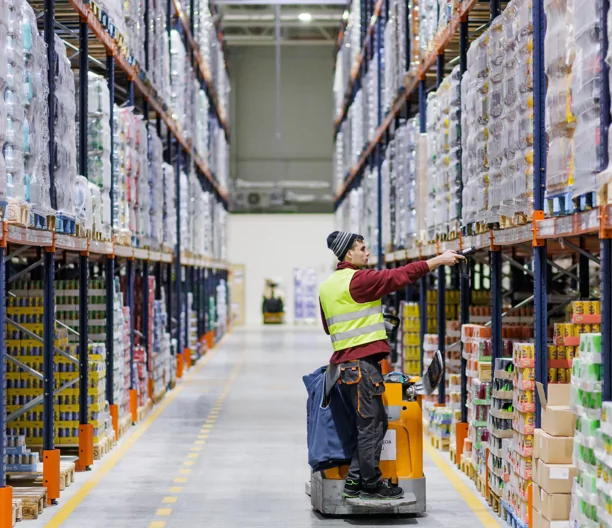 Spiżarnia among the fastest developing companies
Hard work and the effects of the company's activities are best illustrated by its successes. In 2015, when the company celebrated its 10th anniversary, it exceeded 100 million PLN in revenue for the first time. Today, Spiżarnia has a thousand active customers, 800 of whom order from the company regularly. In the most recent Forbes Diamonds ranking, it took first place in the category of companies from the Lubelskie voivodship with a level of revenues above 250 million PLN. However, this is not the first success of this company. Spiżarnia has received more than 50 awards and distinctions so far. The most recent ones include the prestigious Forbes award and a distinction in the Polish Company – International Champion competition.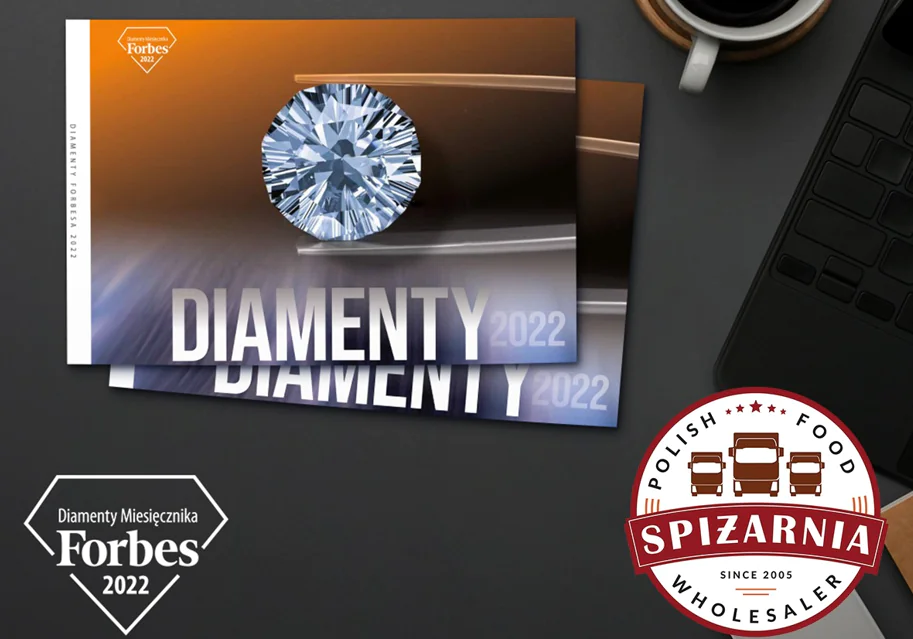 Spiżarnia – ecologically and socially responsible
It has long been clear that sustainable practices are not a trend, but a responsibility. Therefore, as a part of its CSR policy, Spiżarnia has invested in several eco-friendly solutions. The new warehouse is provided with good thermal insulation of a roof and a facade, which in practice means there is no need for constant reheating of the space. What is more, each of the buildings has a photovoltaic installation, which allows the use of natural energy sources. Additionally, an intelligent lighting control system applied by the company reduces energy consumption by up to 80%. The company received a BREEAM certificate for the investment, which is more than just a piece of paper. It is a sign of adherence to demanding ecological requirements.
Spizarnia's success wouldn't be possible if it wasn't for the people who create it. Therefore, the company focuses on the development and creativity of an employee, increases its possibilities, and by motivating and appreciating, builds commitment in the team. Spiżarnia's employee-friendly approach was awarded the 'Icebreakers 2020' prize handed out to socially sensitive, creative and flexible institutions, which activities are aimed at breaking barriers and creating equal career opportunities.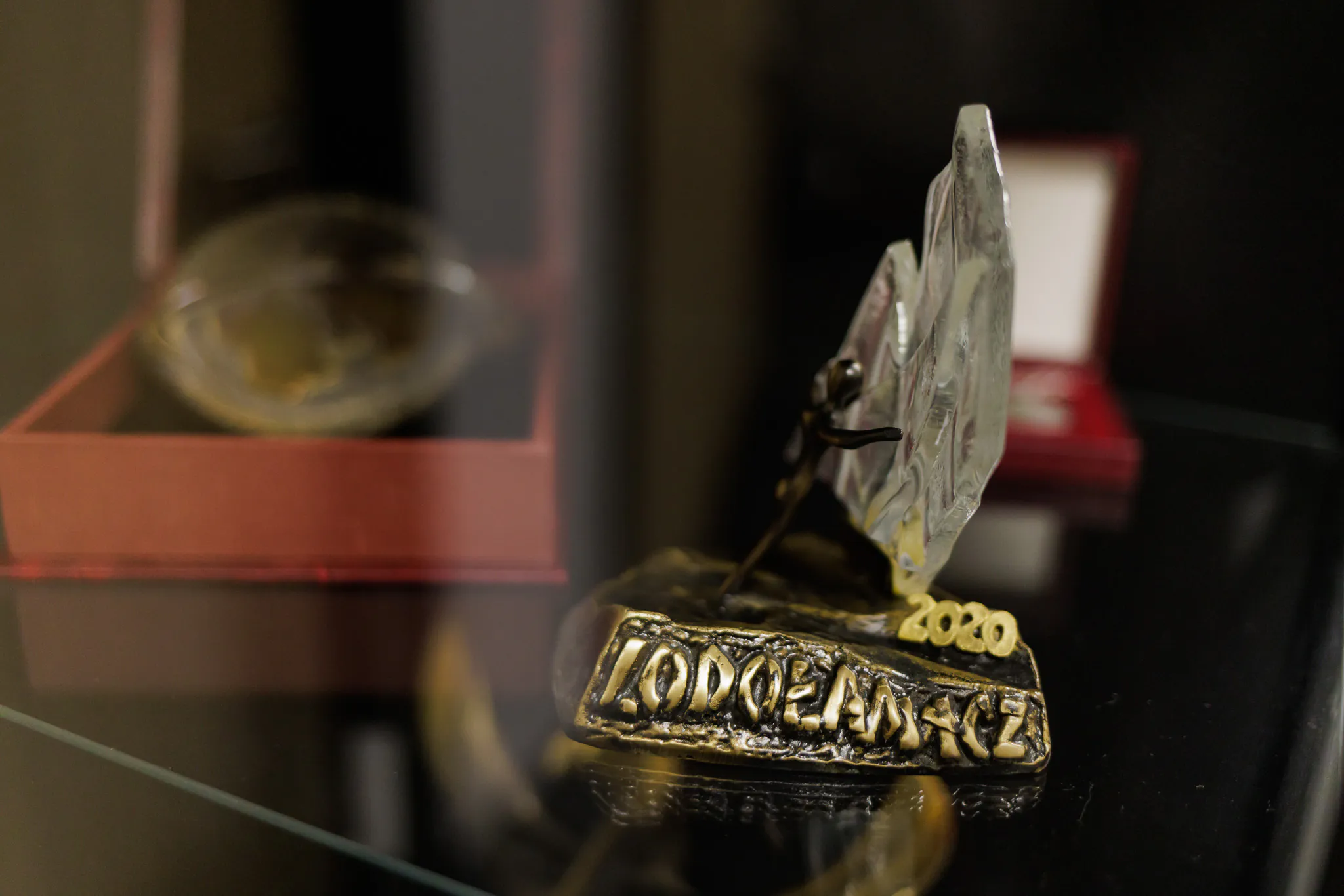 It is also worth mentioning the numerous initiatives carried out by employees for the environment, such as collecting funds for flower planting and insect houses under the slogan "Hug a bee". Another example of such initiative is the "Plant for early bees" action.
During the campaign we managed to plant several boxes of tulips, which will bloom in the spring, explains Agnieszka Karłowicz.
As a city, we are pleased to have such innovative, responsible and fast-growing businesses as Spiżarnia Wholesaler. We are happy with the company's achievements that also affect Lublin's development. We are convinced that it is not the last word of Spiżarnia, and we keep our fingers crossed for its future successes and further development.