ACTIV(AT)E LUBLIN
Quality of life is one of the elements that plays a significant role in attracting potential investors who make decisions to locate their activities in a given city, which in consequence results in their development and economic success. Satisfying living condition helps to build a positive image of the city, thus evoking satisfaction and pride in its inhabitants. It is influenced by various factors – among others: good condition of the natural environment, access to high-quality medical services, sense of security and low traffic density.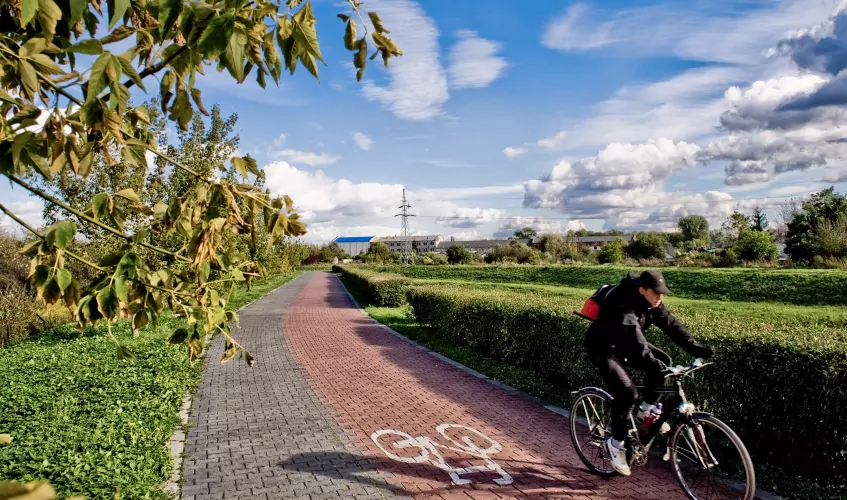 What is essential in determining the general wellbeing and comfort of living in the city is a rich sports and cultural offer. Lublin has a modern sports infrastructure that meets various needs of its residents in terms of active leisure and promoting healthy attitudes and physical fitness.
Recently, the city, having in mind a growing interest of the inhabitants in active forms of spending free time, has invested in a number of sports and recreation facilities that allowed for the effective promotion of the city during sports events broadcasted in tens of countries worldwide. It is estimated that in 2010-2020 the city spent over PLN 600 million on projects related to sports and recreation including Aqua Lublin spa and swimming center with the most modern Olympic swimming pool in the country,  or a new athletics stadium, the construction of which amounted to approximately PLN 37.3 million  Here, it is worth mentioning costing about 160 million PLN Arena Lublin stadium, that was completed in 2014 and served as one of the facilities of UEFA EURO U21 2017 and FIFA U20 World Cup 2019. Recent years also witness a rebirth of the Lublin's speedway traditions marked by the promotion of Speed Car Motor Lublin club to top-flight PGE Ekstraliga. Lublin authorities are striving to build a new speedway stadium, as this sport enjoys immense popularity among residents.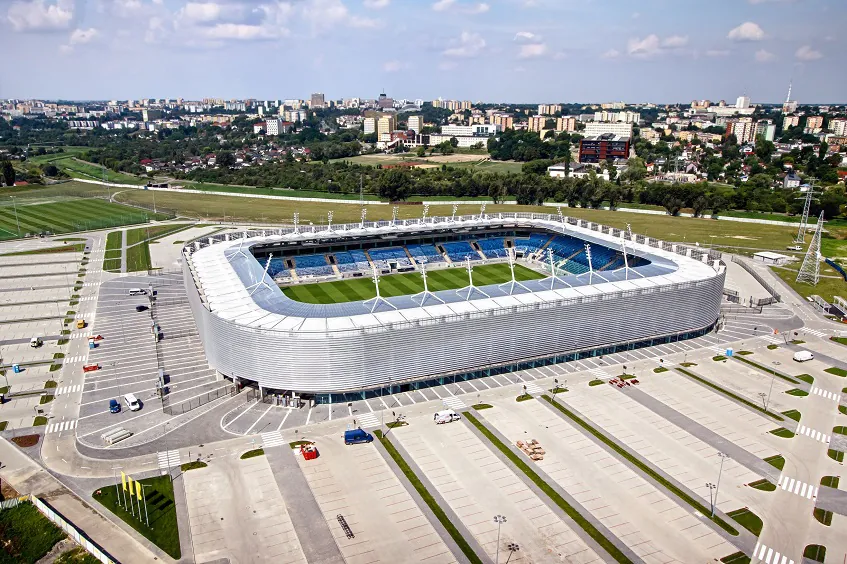 Another factor that affects the quality of life in a given city is a good condition of the natural environment. According to PwC, Lublin – in terms of cleanliness and air quality is at the forefront of the analyzed metropolises. This is facilitated by the extensive infrastructure of shared transport and bicycle paths with a total length of 181 km that encourage residents to switch from cars to ecological two wheelers. Apart from the cycling routes, Lublin allows citizens and tourists to rest in various parks, forests and gardens. The most attractive places of this type include: Saski Garden, Park at Zawilcowa Street, the Botanical Garden and the Open Air Village Museum in Lublin  as well as Ludowy Park which revitalization was the most expensive "green" investment. The value of the works was estimated on PLN 44 million, of which PLN 20 million was co-financed by the EU.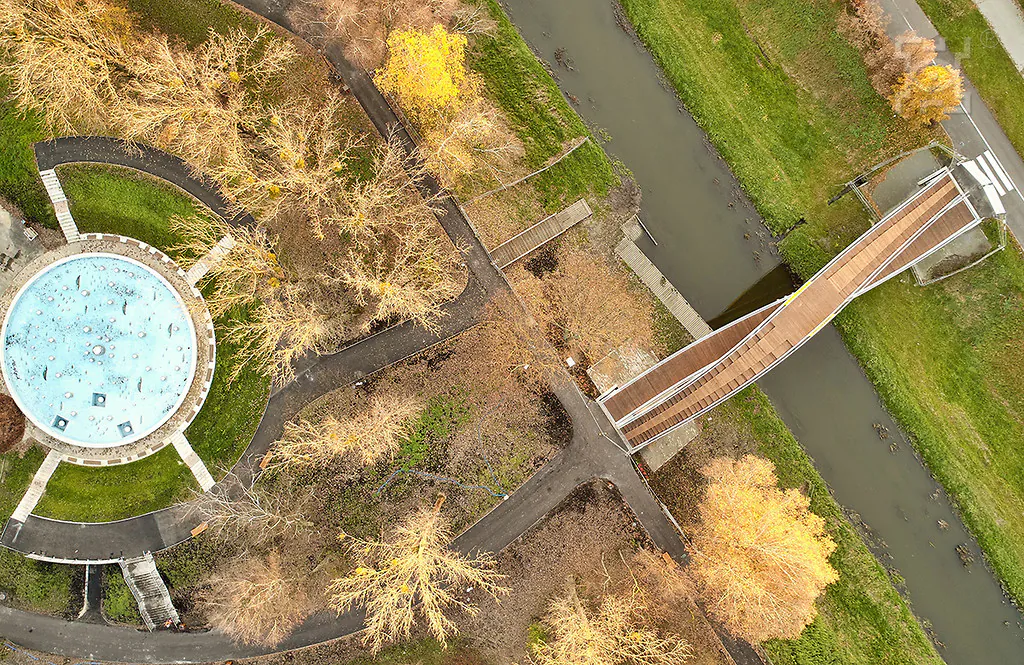 On sunny days, especially during the holiday season, residents and tourists often decide to spend their free time in or by the water visiting Zemborzycki Reservoir – a retention and recreation reservoir on the Bystrzyca River. The beauty of this place is enriched with dedicated barbecue areas, playgrounds, and on-site dining options. There is also a 'Słoneczny Wrotków water amusement park' – a resort with a complex of modern swimming pools, slides, paddling pools and a pirate island for children, as well as water and beach equipment rentals. From here you can go by kayak on a captivating rafting trip down the Bystrzyca River.
Moreover, fans of more extreme water sports should visit Wakepark Lublin located on Zemborzycki Reservoir. This modern complex which is a new facility on the sports map of Lublin offers equipment rentals, on-site dining options and a recreation area, and most importantly a four-pillar water ski and wakeboard lift of a total length of 760 m which makes it one of the largest facilities of this type in Poland.
Wakeboarding, which is a fusion of surfing, water skiing and snowboarding is a relatively young sports discipline in which a wakeboarder is fastened to a board and towed by a winch with speeds of around 30 km per hour or by a motorboat, which allows to reach slightly higher speed (up to 40 km/h). Practicing wakeboarding provides an excellent opportunity for psychophysical development and is a great alternative of spending free time. No wonder that the interest in wakeboarding grows every year. It is an offer for almost everyone – more and less advanced water sports enthusiasts. Wakepark Lublin is a response to this growing trend. The official opening of the facility took place on May 21, 2021. The owners provide their clients with a number of attractions – including various types of obstacle courses, jumps, pipes and ramps. Both young wakeboarding adepts and experienced pro riders will find something for themselves. Those interested in this sport discipline have the opportunity to test the best equipment and learn tricks and secrets of wakeboarding under the supervision of Polish masters in this discipline – Dawid Balas and Patryk Gawron.
It is worth mentioning that Wakepark Lublin is organizing a sport event, namely competition that will take place on July 31, 2021 called Wake Show Lublin. The city will host many professional participants, as well as novice athletes. The organizers also invite people who have never dealt with this sport to observe the event.
Lublin is becoming a noteworthy city both locally and in terms of attracting new investments. In recent years, we have observed a change in the valuation of factors determining the choice of a given location for a new investment. Currently, not only a well-developed communication network, low costs of running a business, access to qualified staff, or modern warehouse and office space are important. More often than ever before opening a new branch requires a change of a place of residence which is faced not only by management, but also specialists. Therefore the standard of living in a given city, and thus access to various forms of activity, is important from the point of view of potential investors.In this respect over the last decade Lublin has undergone a tremendous transformation becoming a metropolis that meets the expectations of both residents and investors.