Another successful year of Airport Lublin
Last year was the fourth consecutive year of growth in the number of passengers of Airport Lublin. Hence, the passenger terminal expansion plans were announced. Moreover, the infrastructure was improved and the airport was granted with ILS CAT II certificate.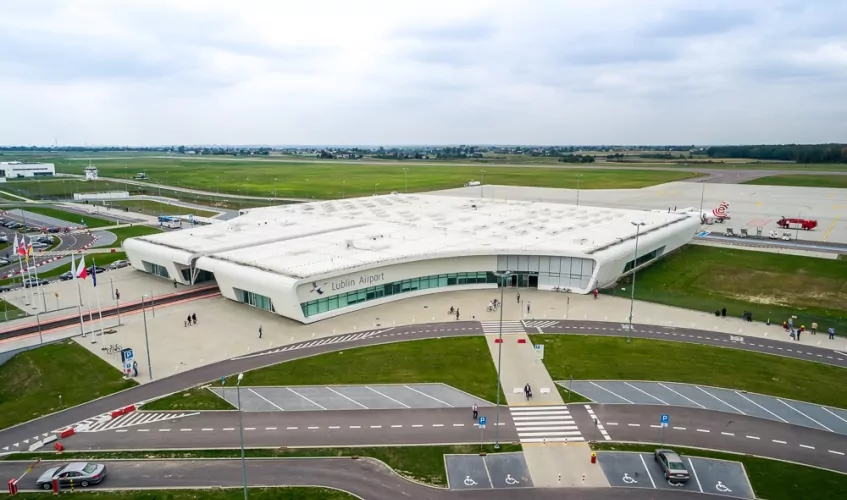 The authorities of Airport Lublin has just summarized last year. In 2016, the airport accommodated 377 606 passengers and more than 4 thousand flights. Such flow resulted in 42% growth year to year, which was the 5th best result in European Union and the 7th best among all 378 European airports. Airport Lublin even surpassed much older and located next to 3rd bigger Polish city Łódź Władysław Reymont Airport. – Therefore, I can wholeheartedly describe Airport Lublin as a regional airport, which – in just four years – succeeded in a very competitive market. I would like to thank our passengers because without them we could not have achieved this result – told Krzysztof Wójtowicz, President of the Management Board.
In consequence, the passenger terminal will be expanded. The investment is needed to improve service for travelers and airlines. It is planned to extend the departure lounge by building a new wing. Construction works will be carried out on the area covering nearly 2200 square metres. The new part of the terminal will be open to passengers in summer 2018.
Aside from air traffic, Airport Lublin took actions in order to improve the safety of air operations. Despite the short operating time, the airport became the fifth airport in Poland allowing the approach and landing with ILS CAT II. Furthermore, Airport Lublin was EASA certified.