BioMaxima – representative of the medical laboratory diagnostics market
BioMaxima was founded in Lublin and has been developing together with the city, thanks to it having the optimum conditions for the biotechnology sector.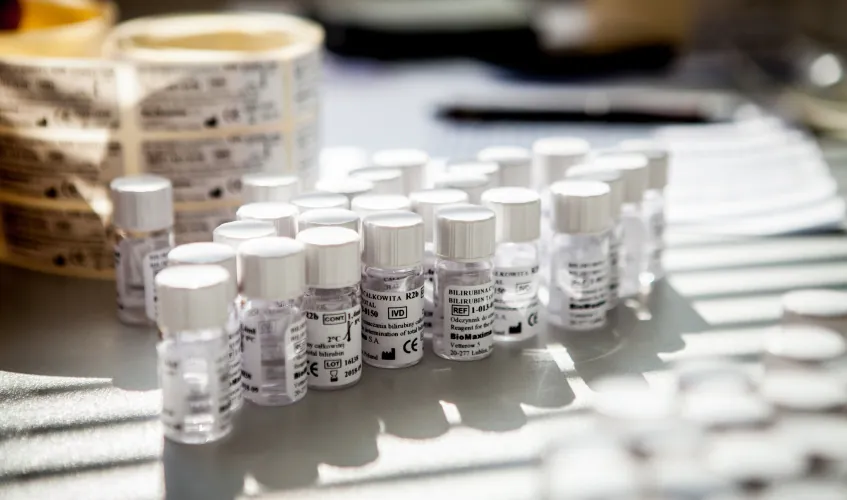 We started as a small company founded by people with a background in biotechnology and medicine. Since the very beginning, our development has had two different ways: implementing proprietary products, expanding our portfolio with products by renowned international manufacturers and building relationships with customers on the one hand, and acquiring and investing in other companies, resulting in our debut on the NewConnect market in 2010, on the other. One year later, we opened our new headquarters and production plant within the Special Economy Zone in Lublin; facilities we are planning to expand by adding an R&D Centre. After nearly two decades [in business], we have reached the level of supplying top quality products to thousands of laboratories in Poland and abroad. Our products are available in over 50 countries worldwide, both in Europe – Denmark, Germany, Lithuania, Latvia, Romania, Bulgaria, Greece, Serbia – and also more remote countries, such as Indonesia, Philippines, Iran, Bangladesh, United Arab Emirates etc.
The strong development of BioMaxima is supported by the conditions offered by Lublin to the sectors of biotechnology and medicine. Scientific resources, in the form of five high schools with curricula entailing biotechnology, biomedical engineering and medical analytics, provide both potential employment and R&D opportunities. We also enjoy the strong support of the local government, resulting in two actively operating clusters – biotechnology and medicine. Local authorities also promote Lublin-based companies during their business visits and conventions. The Special Economy Zone is a significant strength of Lublin, as it permits convenient investments, of which we are an example.
Being a local patriot, I hope that the company and the city have years of dynamic growth ahead of them, and that BioMaxima will continue to be one of Lublin's calling cards.