Building boom in the Lublin Subzone
New industrial buildings in Lublin come thick and fast. This autumn another four construction projects in the EURO-PARK Mielec Special Economic Zone Lublin Subzone have started.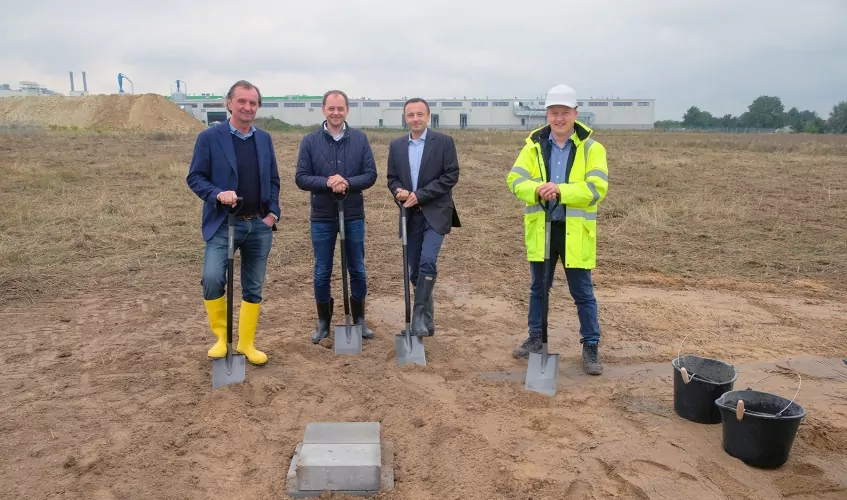 In recent years, I have encountered questions as to why we announced the almost full development of the Lublin Subzone since many plots were still empty. It was obviously due to the characteristics of the investment process, which in many cases is long lasting, so it may take years from being granted SEZ permit and purchasing a parcel to the time when the first shovel of soil can be turned. It seems, however, that similar questions will soon become unfounded. This year POL-SKONE, Modern Expo and Pszczółka have built modern industrial plants on their plots, while other entrepreneurs have just started building new plants.
Two investors who have been operating for a long time in the Lublin Subzone received new SEZ permits in the first half of 2017 and practically immediately started to expand their facilities. Aliplast Extrusion – manufacturer of aluminium systems – decided to increase the surface of the current production hall, where a new production line, consisting of extrusion presses, matrix furnaces and furnaces used for the ageing process. The cost of the investment will amount to approximately PLN 20 million, and it should end at the end of 2019. BioMaxima, a manufacturer of reagents for laboratory diagnostics, will invest PLN 14 million to build its second plant with an R&D centre to develop innovative tests to determine drug resistance.
The Lift-Service and Elpes' investments are the examples of the last stages of long investment processes. Lift-Service – manufacturer of lifting equipment – got its SEZ permit in 2013, but the construction of personal lifting devices manufacturing facility, which will cost PLN 17 million, began only this year. Elpes, which produces packaging for the cosmetic and pharmaceutical industries, has been awaiting investment since 2015. Today it realises the investment for nearly PLN 25 million and in the second half of 2018 will start production of laminate tubes in Lublin.
We are currently waiting for the last few entrepreneurs to start their planned investments in the Lublin Subzone. Once completed, the entire 128-hectare area of the current SEZ Lublin Subzone will be filled with modern manufacturing facilities or modern office space buildings. We hope that by this time we will be fully ready to invite new investors to Lublin, offering them attractive investment areas under the new regulations announced recently by the Ministry of Development.