Codete – we support our customers' technological development
Within less than a decade, Codete has grown from being a sole trader to being a trusted partner of global companies.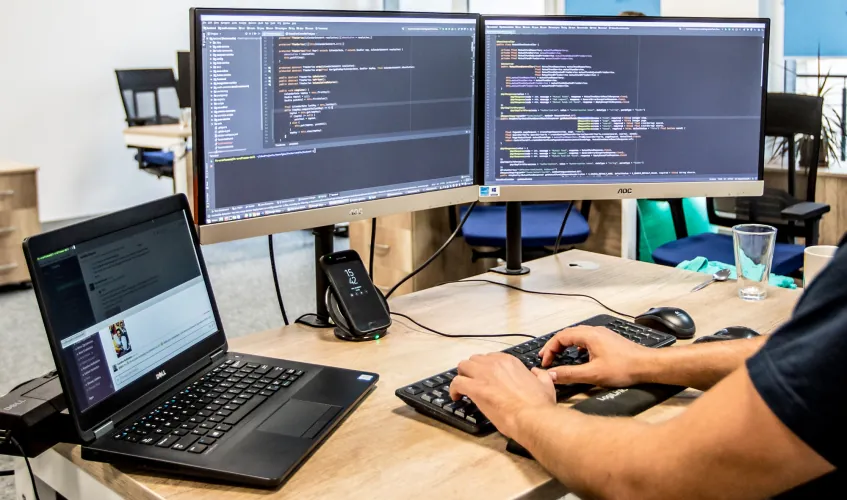 The history of Codete began in 2010 with my self-employment business activity in Częstochowa. Already in 2012, together with my partners, we opened an office in Kraków. Our first client came from the USA, and by recommending us by satisfied contractors, we started to build a reputation abroad. In the beginning, we specialised in PHP technology, but with the development of our business, we focused on the area of data science. Today, in three locations – Kraków, Lublin and Berlin – we employ over 100 people, serving customers from all over the world, including the most prominent global brands.
We came to Lublin in 2016 thanks to our employee, who decided to return to his hometown. Having familiarised ourselves with the possibilities offered by Lublin in terms of IT development: the presence of many universities offering IT studies, availability of qualified programmers and openness to employees from abroad, we decided to build our second office in Poland around him. This situation illustrates our approach to employees – the highest value of the company, thanks to which the Codete brand is already well renowned, especially on the German market, and appreciated for the quality and innovation of services.
Today Codete is a trusted partner in the field of data science and artificial intelligence development for such global giants as BMW, Kia Motors or Daimler from the automotive sector, Wells Fargo and HSBC from the banking sector, as well as Fyber, Motorola and Deloitte. We show that the Polish company can provide the largest companies with solutions of the highest global standard.