DataArt – a trusted technology partner for the world's leading brands
The highest value of DataArt are people whose knowledge and experience have made the company a reliable consultant for business in the field of IT services.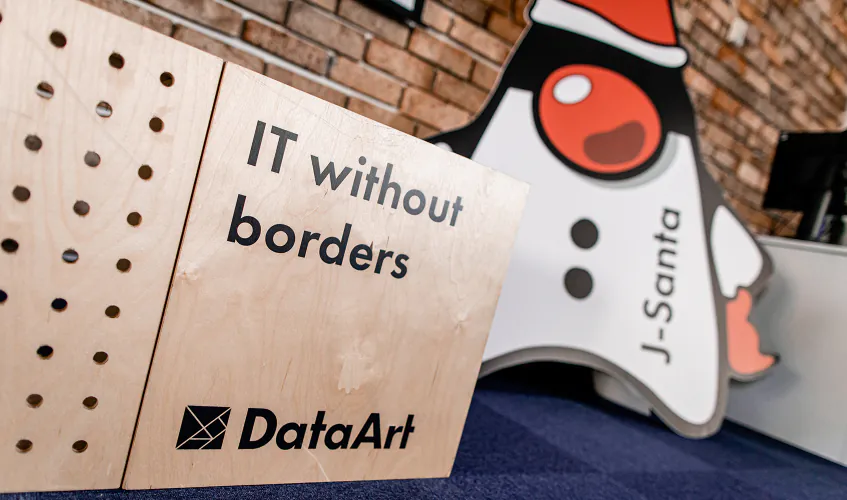 DataArt is an IT company present on the global market since 1997. It has branches in 11 countries, including Ukraine, Poland and the United States. The Lublin team of specialists deals with the implementation and support of IT systems according to individual customer needs. Years of experience and expertise have allowed us to become a reliable technology consultant. We have the know-how to respond to the needs of clients in such diverse fields as finance, tourism, healthcare, developers of online games or IoT solutions, communicating with them in "their language".
In contrast to companies that rely on products, the highest value of DataArt is its employees. Projects are assigned to teams, but the flat management structure makes their members autonomous in their tasks. The official language of communication in the office is English, which makes the company an attractive place to work for foreigners. We employ specialists from Ukraine, Russia, Italy, Spain or the United States, as well as Poles who have returned from abroad. Almost 180 specialists work in Lublin alone, but we are still planning future development of our team.
The DataArt in Lublin was established on the initiative of one of the company's vice-presidents in 2014. The choice of location was determined by the human capital consisting of graduates of IT and linguistic faculties of local universities, the presence of the airport, the involvement of the Municipal Office in activities for the benefit of the business and the dynamic development of Lublin IT industry. From the perspective of time, we can see other factors conducive to the development of the company – high quality of life and unprecedented friendliness of Lubliners towards foreigners.