Green Lanes Group pioneering hemp innovations in Lublin
In the era of progressive green transformation, as part of the European Union's Fit for 55 programme, there is increasing emphasis on efficient resource utilization, as well as the creation of new materials that contribute to achieving climate neutrality. Among the companies operating in line with environmental neutrality is Green Lanes, a group that develops innovative solutions based on industrial hemp for the food and furniture industries. Piotr Pietras, the company's CEO, will provide a more comprehensive overview of Green Lanes.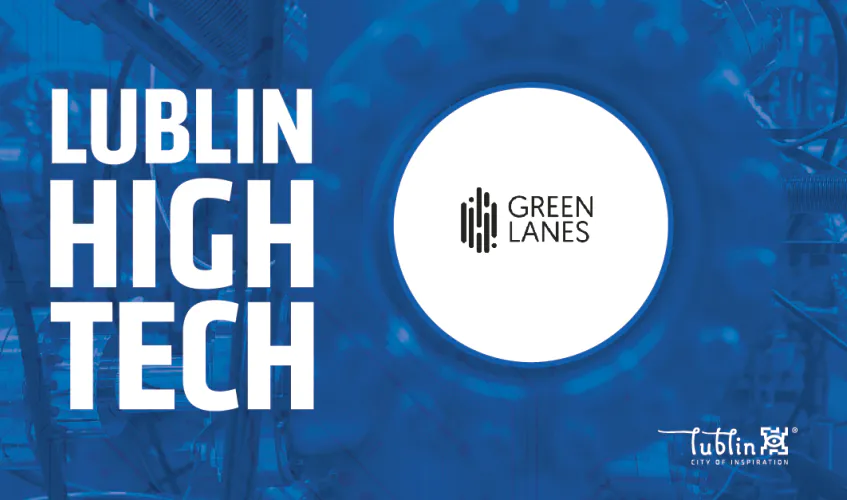 Please tell us what Green Lanes Group specialize in. 
The Green Lanes Group operates in Poland and the European Union, with three key pillars driving its business growth. The first one centres around the production of plant proteins derived from hemp. We source a by-product of cold-pressed oil, which, despite being considered waste, contains a significant amount of protein. Employing cutting-edge technological processes, we refine this raw material into highly sought-after plant protein concentrate and isolate. This ground-breaking technology is being developed in the Puławy Science and Technology Park, aligning with current market trends. Jakub Wójcik, a graduate of the University of Life Sciences in Lublin, is one of the co-creators of this innovation. We are currently advancing this project in the Lubelskie region, specifically in Smugi, near Jastków. Ongoing renovation and adaptation works aim to establish a large-scale production facility. The second pillar of our enterprise revolves around the creation of tantalizing plant-based meat substitutes, harnessing a unique texturization of our hemp-derived plant protein. This is an absolute novelty in the market. Under the brand name Hempeat®, we have developed a diverse range of innovative products, including substitutes for pulled meat, burgers, meatballs, vegan sausages, and more. In late April, we expanded our product line offerings to include a line of products designed for retail sales. Previously, our primary focus was on supplying the HoReCa market, catering to customers in the hotel, gastronomy, and restaurant industry. The third pillar of Green Lanes' activities is the subsidiary company called The True Green. Here, we have pioneered a new category of wood created from unfragmented and unopened hemp stalks.
Let's focus on The True Green. How many employees does your company have, and what percentage of them are based in the Lubelskie region?
Currently, The True Green employs approximately 14 individuals, with 8 of them working directly in the Lubelskie region. Our research and development centre is located in Turka, near Lublin. To ensure a successful launch of our large-scale production facility, our technologists and consultants advised us to establish a pilot line and conduct thorough testing. As a result, we created a prototype line to validate different technological processes. This crucial step sets the foundation for building a significant production plant.
Recently, we engaged in discussions with our partners in Turkey and China to procure the necessary machinery for full-scale production. We are diligently carrying out the required tasks and obtaining the essential permits to commence operations at our factory. Once operational, the facility will produce approximately 10,000 m3 of finished longitudinal beams, measuring 250 x 17 x 17 cm. It is worth noting that this production plant will also be located in the Lubelskie region. We aim to launch our operations in the first quarter of 2025.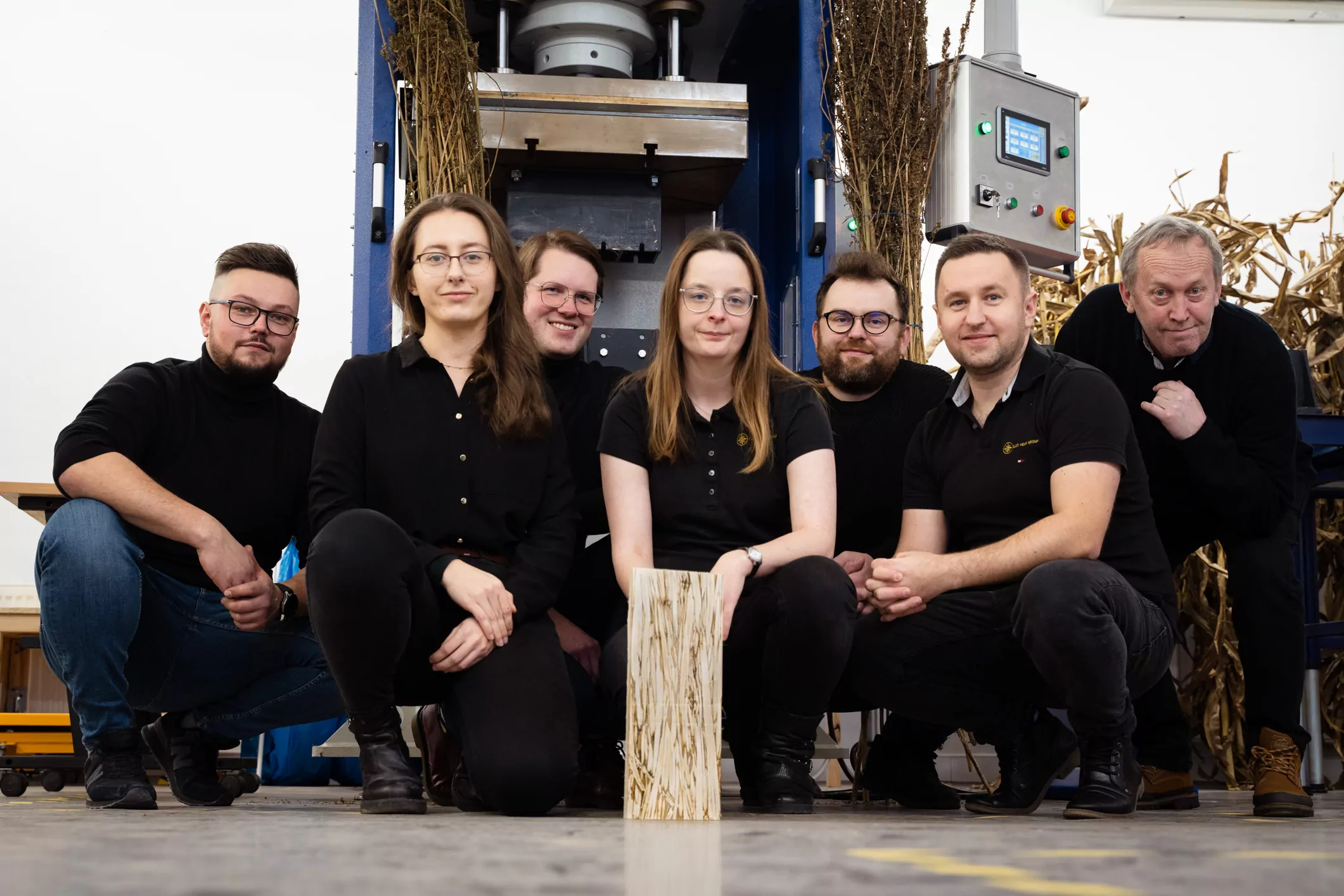 How would you describe the product that will be manufactured in this facility in the simplest terms?
What we do is truly unconventional. While other manufacturers of annual plants produce boards like MDF, HDF, or OSB, it is not economically viable to obtain such boards from hemp. For a long time, we grappled with how to utilize hemp stalks because the process of separating the fibre from the harls which makes up the stalk, is extremely energy-intensive. To create a ground-breaking product, we conducted extensive testing in collaboration with our partners. Through this process, we discovered that there was no need for energy-intensive methods to produce a substitute for hardwood. Thus, we introduced Tarcica Konopna® (Hemp Timber) and secured its trademark. This product addresses market challenges and solves the problem of accessing timber resources, which will become more pressing in the coming years due to the EU's new forest strategy and the geopolitical landscape.
The technology we developed can also be applied to other annual plants, and we are currently researching the utilization of flax fibre. However, hemp fibres stand out as the most durable plant fibres worldwide, boasting unique physico-mechanical properties. Moreover, there is a genuine need to repurpose the post-production waste of this raw material. Presently, farmers who cultivate industrial hemp primarily focus on seed material or harvested inflorescences, leaving the stalks behind, posing a disposal challenge. By harnessing the remaining hemp straw from cultivation, we not only provide a solution to farmers but also offer them additional financial benefits from selling this plant component.
From a single hectare of cultivation, we can obtain up to 14 m3 of raw material. This significantly surpasses the 5 m3 obtained from a sustainable forest harvest. Hence, within a year, we can produce more than twice the amount of finished products. Cultivating hemp presents an environmental advantage as these plants largely do not require the use of pesticides. With a growth rate of approximately 10 cm per day during the vegetation period, they effectively outcompete weeds. The tallest hemp varieties in Poland can reach heights of 6 to 7 meters.
In terms of pricing, our approach offers a distinct advantage. We follow a contractual model for accessing raw materials, in contrast to the current auction-based system employed by State Forests. The price of timber raw materials has seen a significant increase in recent years due to geopolitical factors and European legislation. For instance, premium oak wood can cost up to 10,000 PLN per cubic meter, making it accessible only to a select few in the near future.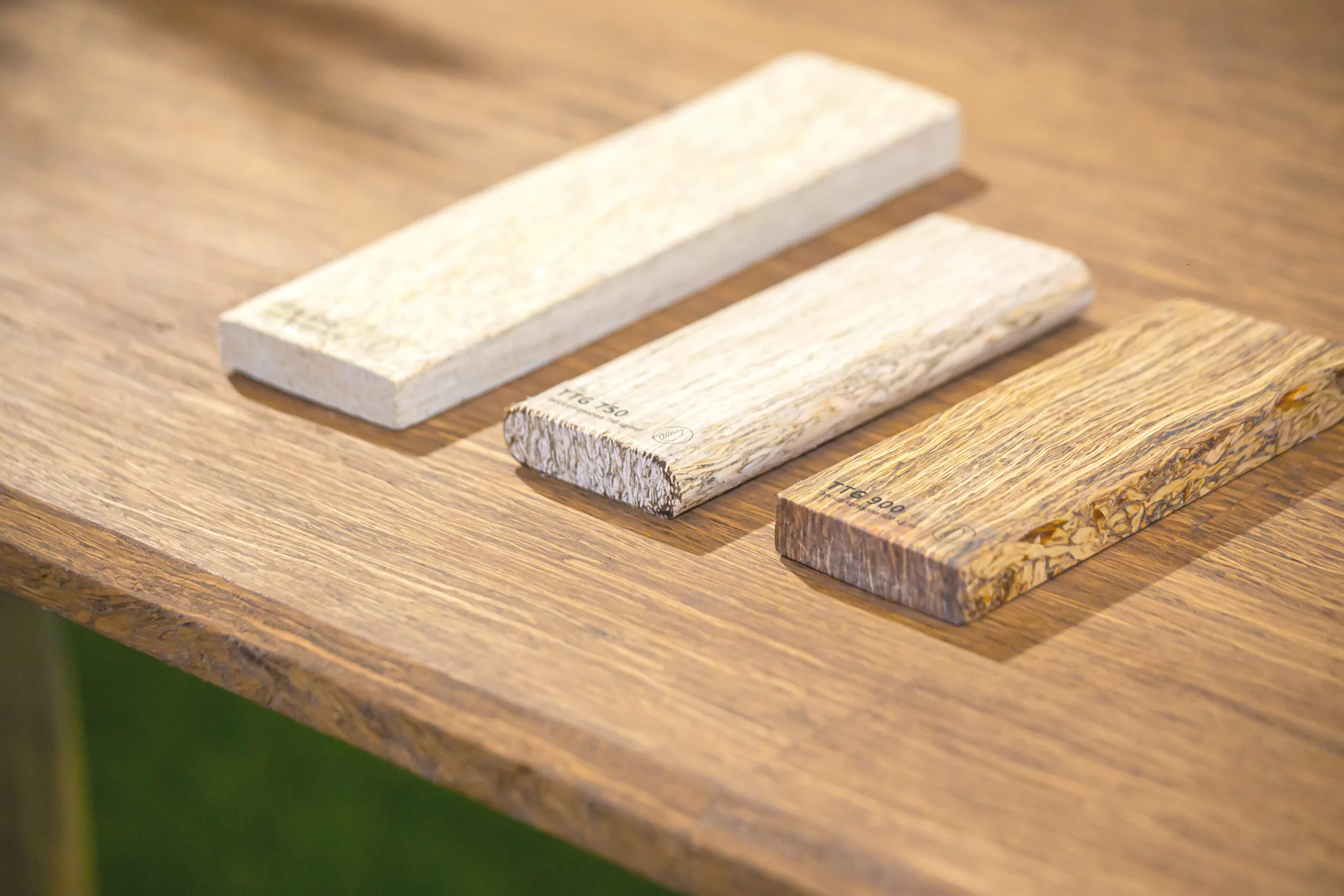 Oakwood is indeed a premium wood, but how does the price of your product compare to other traditional competitors, such as pine wood?
Let's take a forward-looking perspective. Poland's new forest strategy until 2030 aims to reduce annual tree cutting from around 40 million m3 to approximately 28 million m3. This means that the deficit of wood will deepen each year, resulting in higher prices for wood raw materials. With regards to Tarcica Konopna® (Hemp Timber) range, we aim to maintain a pricing policy similar to that of traditional wood raw materials.
In terms of physicochemical parameters, we can confidently say that our product outperforms pine wood and furniture boards. We continuously work on improving the product and refining our technological processes. Our current product is already commercially available, allowing us to manufacture and produce finished goods. We have proudly showcased several examples at prominent events like the Łódź Design Festival, where we collaborated with acclaimed designer Jadwiga Husarska for the Re-Hemptation exhibition. Additionally, our project received a special award at the InCredible Summit hosted by Sebastian Kulczyk.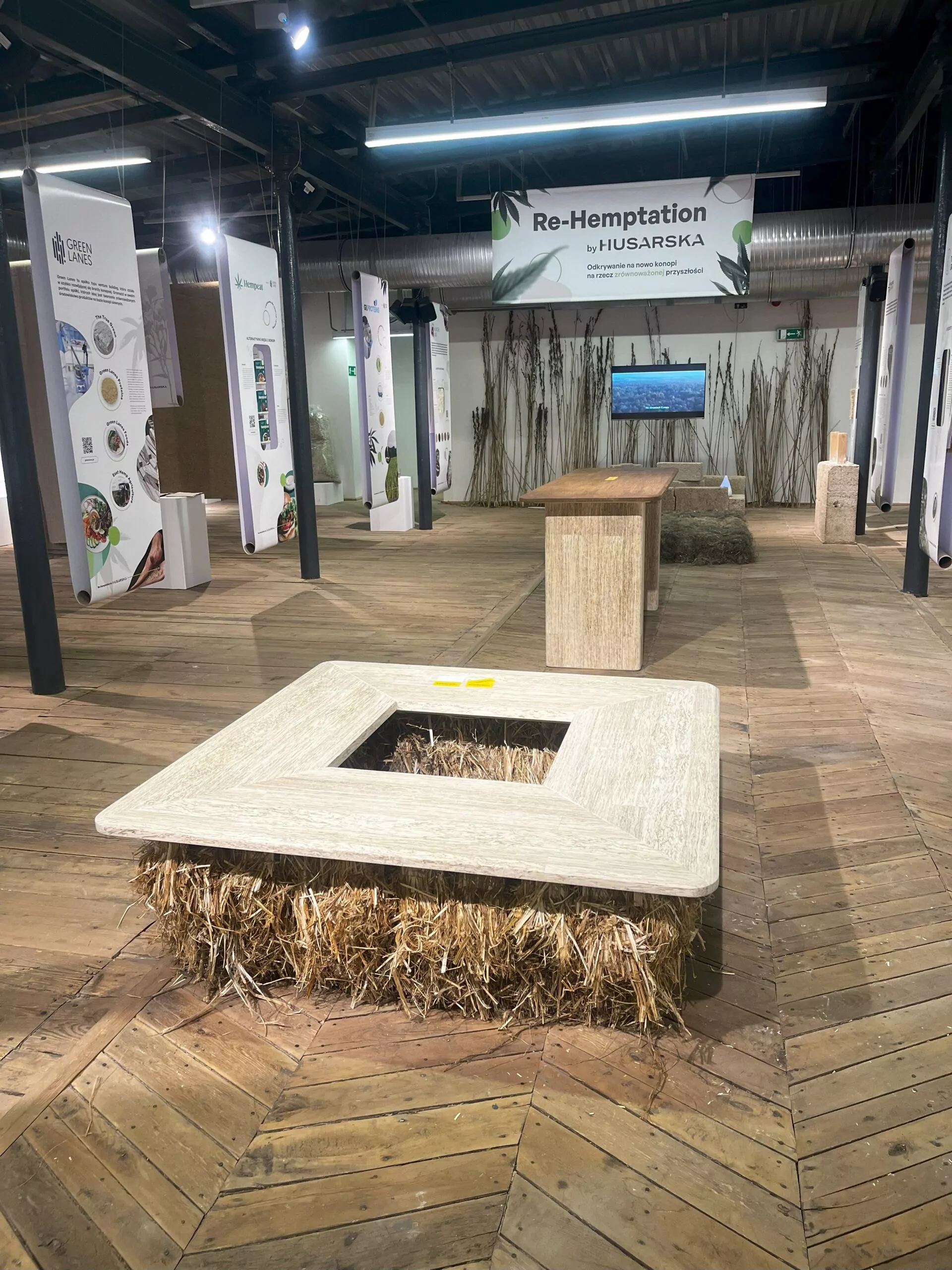 How does your solution compare to the competition?
We consider ourselves pioneers in this field, with no competitors in the European market. While there is one company in the USA that manufactures a similar product, there are several notable functional differences, such as product density and adhesive level. The American company achieves a density of approximately 950kg/m3, which far exceeds the necessary density for furniture production. In contrast, our product has been engineered to have a density of 750kg/m3, striking a balance between strength and practicality. Furthermore, it boasts a remarkably low adhesive level of around 9-15%. In comparison, the competition's adhesive level stands at roughly 30%, resulting in a more composite material rather than a true wood substitute. Our product, on the other hand, retains the unmistakable natural feel when touched. While Asian bamboo wood may be considered competition to some extent, we do not perceive it as direct competition due to the elongated supply chains and the associated high transportation costs. We aim to position our product in an entirely different price category, offering unique value and setting ourselves apart from both domestic and international alternatives.
You mentioned that you have a research and development laboratory near Lublin. Do you collaborate directly with the Knowledge Transfer Centres at Lublin universities or with other local entities involved in research and development?
Lublin is a significant academic hub, known for producing highly skilled engineers. Among the local institutions, we have a particularly strong connection with the University of Life Sciences in Lublin. We engage in numerous research projects with them, covering not only wood-related endeavours but also exploring protein and hemp-based meat substitutes as part of the Green Lanes Group. The infrastructure and expertise available at the University of Life Sciences have left a lasting impression on us. When initiating new ventures, we always prioritize exploring the possibilities in Lublin. However, for specialized research, we also collaborate with research centres outside the Lublin region.
You have mentioned trade fairs. Can you already share any investor entries or sales contracts, or is it still too early in the stage of your operations?
Currently, our funding comes from EdTech HubVentures, an investor who became a partner in July 2022. We have also established a partnership with Green Lanes, which provides us with financial support through loans. We are in the process of planning a substantial investment round of approximately 6 million Polish złoty to commence the construction of our facility. Our investment is also supplemented by external public capital. We have recently submitted an application to FENG (European Funds for Modern Economy), seeking over 13.5 million złoty in funding for the facility's construction and internationalization efforts. Additionally, there is an ongoing call for applications by Lublin Agency for Entrepreneurship Support, and we intend to apply there as well. In summary, we have three sources of funding: public financing, through our submitted applications, an equity investment from EdTech Hub Ventures, and loans from the Green Lanes Group, which has already secured approximately 10 million złoty in funding from capital investors.
So, will full-scale operations be possible after the facility is built?
Yes, that's correct. Currently, our production is on a prototype scale. We have successfully manufactured our initial product line, which we proudly showcased at industry events. Among these products, we have designed and produced furniture pieces such as a bench and a table, crafted in collaboration with Paged Meble, a renowned furniture company. It's worth mentioning that these furniture pieces were designed by our esteemed partner, Jadwiga Husarska, who is recognized as one of Europe's leading designers. We have received positive interest and secured letters of intent from various entities expressing their intention to purchase our products.
What steps can the city of Lublin take to further develop its potential as a hub for high technology?
We are highly satisfied with our collaboration with the city. Lublin is a thriving location and provides an excellent business environment for ventures like ours. Lubelskie region has a strong agricultural background, which holds personal significance for me as I come from that area and have parents who were farmers. This background partly inspired the ideas behind our current endeavours. While agriculture itself may not be my primary focus due to my professional background in technology, I find great fascination in developing technological solutions based on natural resources.
We perceive significant potential for expanded cooperation with the city in establishing a High-Tech Cluster and fostering the exchange of experiences, knowledge, and information regarding potential research projects that we could undertake alongside local businesses. Furthermore, we anticipate continued recruitment of talented individuals from Lublin's universities to join our team and contribute to our initiatives.