HD Air Studio pioneering innovative drone solutions with high-quality gimbals
The revolution in unmanned aviation has opened up a new market for innovative drone solutions, with many companies emerging in this field in recent years. One such company is HD Air Studio from Lublin, which specializes in creating gimbals for stabilizing drone-captured images. Today, we had the opportunity to talk with Jakub Jakubczyk, the managing director, and Urszula Jakubczyk, the marketing director of HD Air Studio, about the company's activities.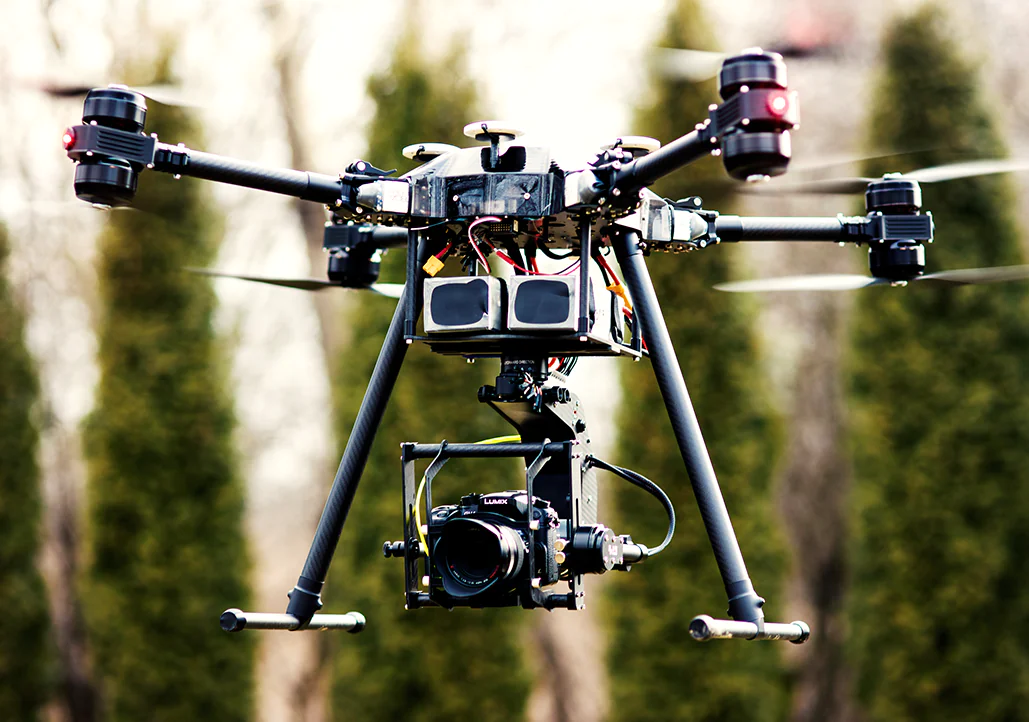 What were the beginnings of your company? 
Initially, we built drones and provided aerial filming services. However, we faced a challenge in finding a solution for image stabilization, as the drone generated powerful vibrations that made the image blurry and thus practically useless. At the time, there were limited options available to solve this problem. That is why we focused primarily on finding a solution, devoting more time and energy to it than to aerial photography itself. Today, our sole focus is on this narrow field. We not only stabilize cameras, but also 3D scanners, lasers, measuring devices, and sensors, which often form a complex set of equipment mounted on a gimbal with multiple functions. Our stabilizers not only have onboard devices and sensors, but also software solutions.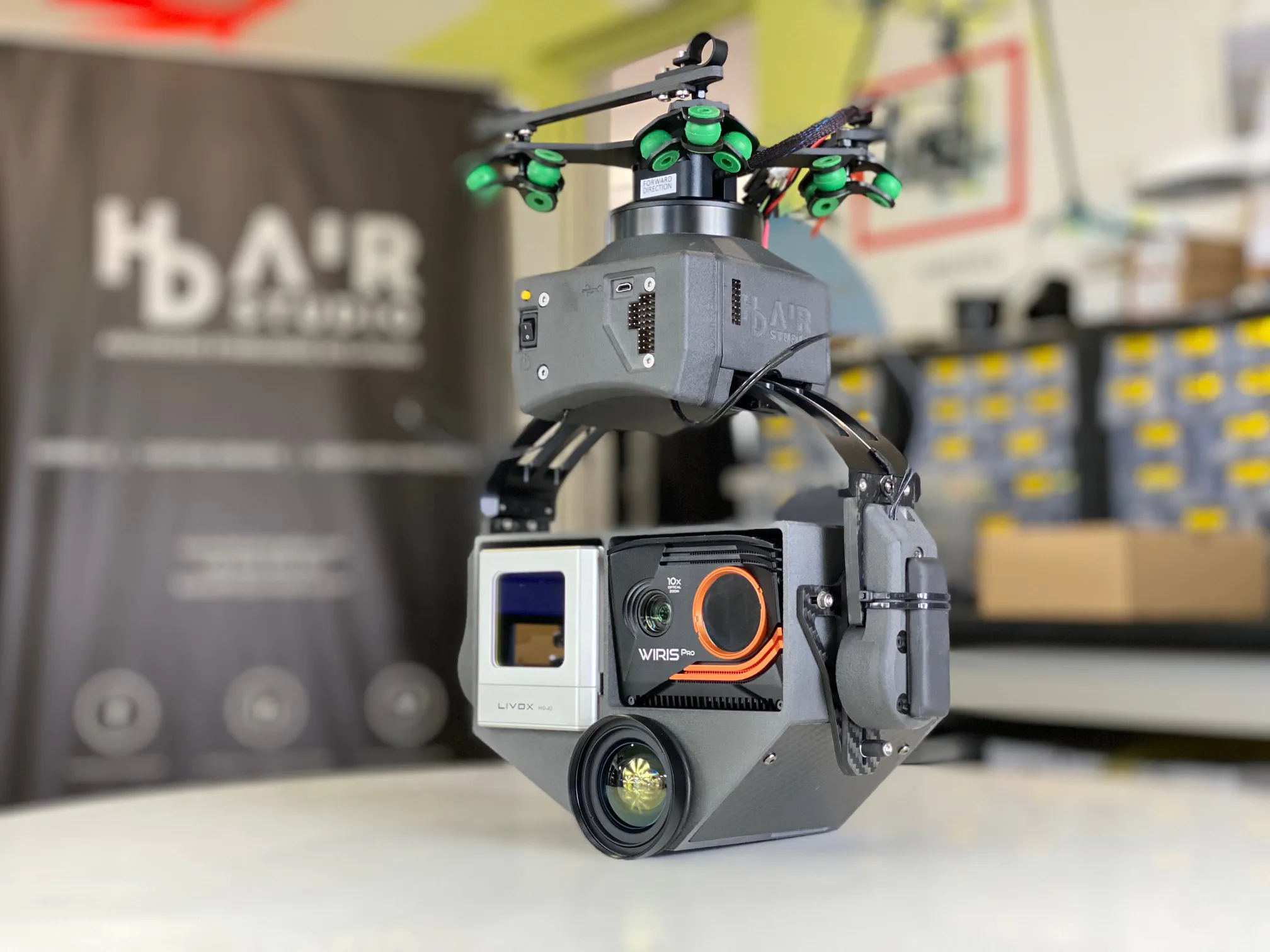 Do you have patents on your solutions?
We have a patent for the design of a unique drone. However, we are unable to patent stabilizers as we customize equipment sets to meet the specific requirements of each client. Our customers include universities and research units that conduct very specialized research, offering us a great platform to advance our technology. Working with universities and companies seeking gimbals for unique applications present us with many challenges, but at the very same time, it helps drive our constant development.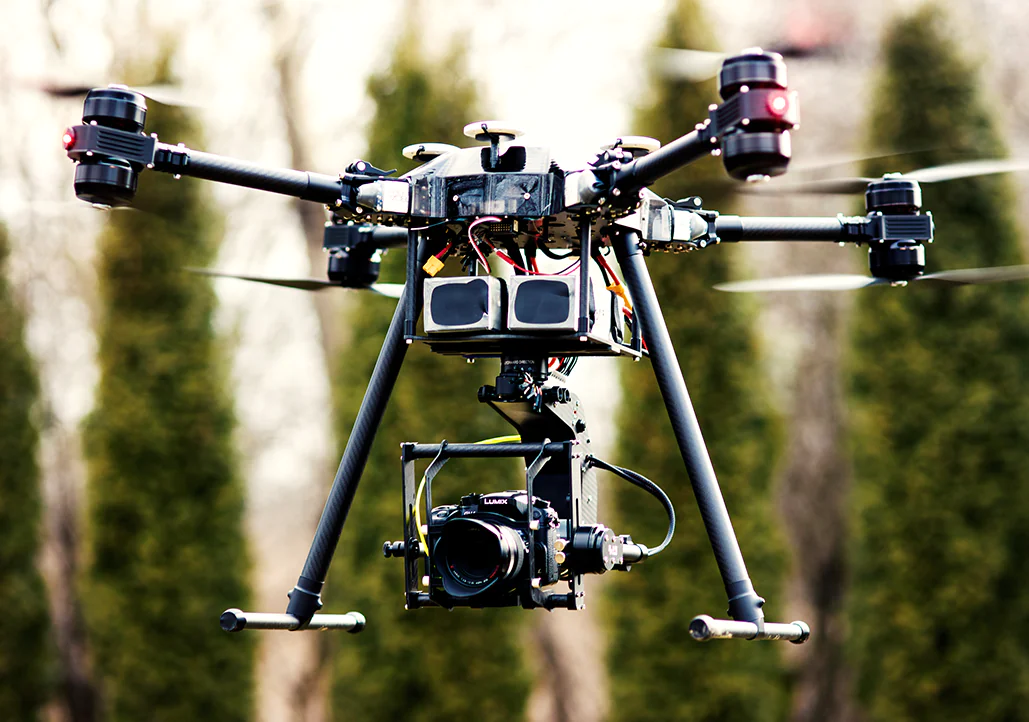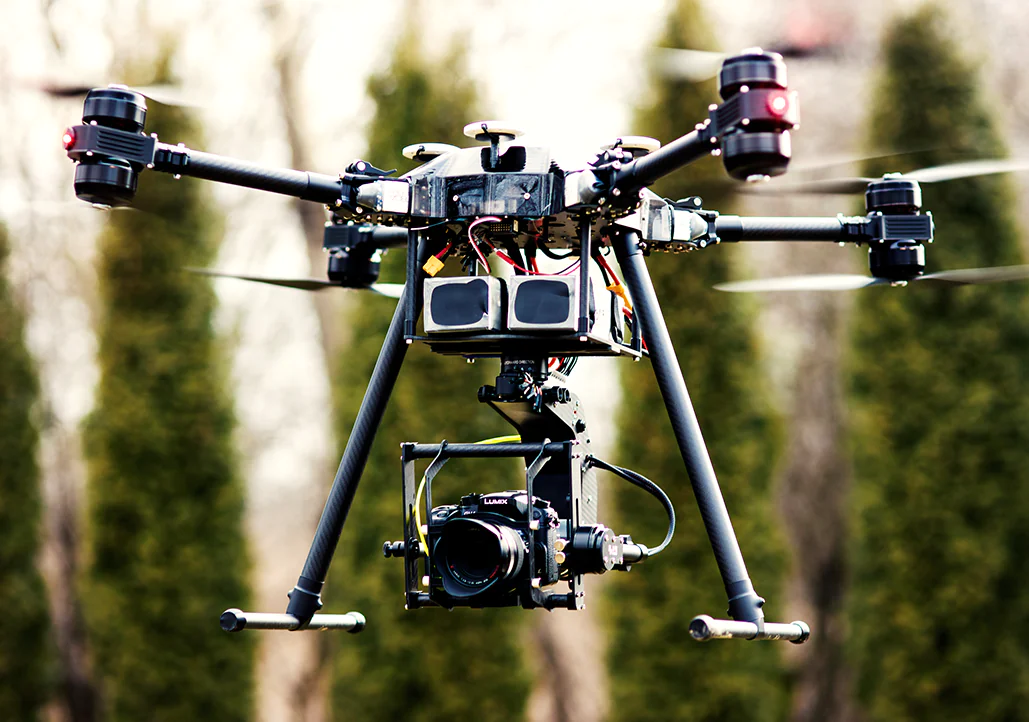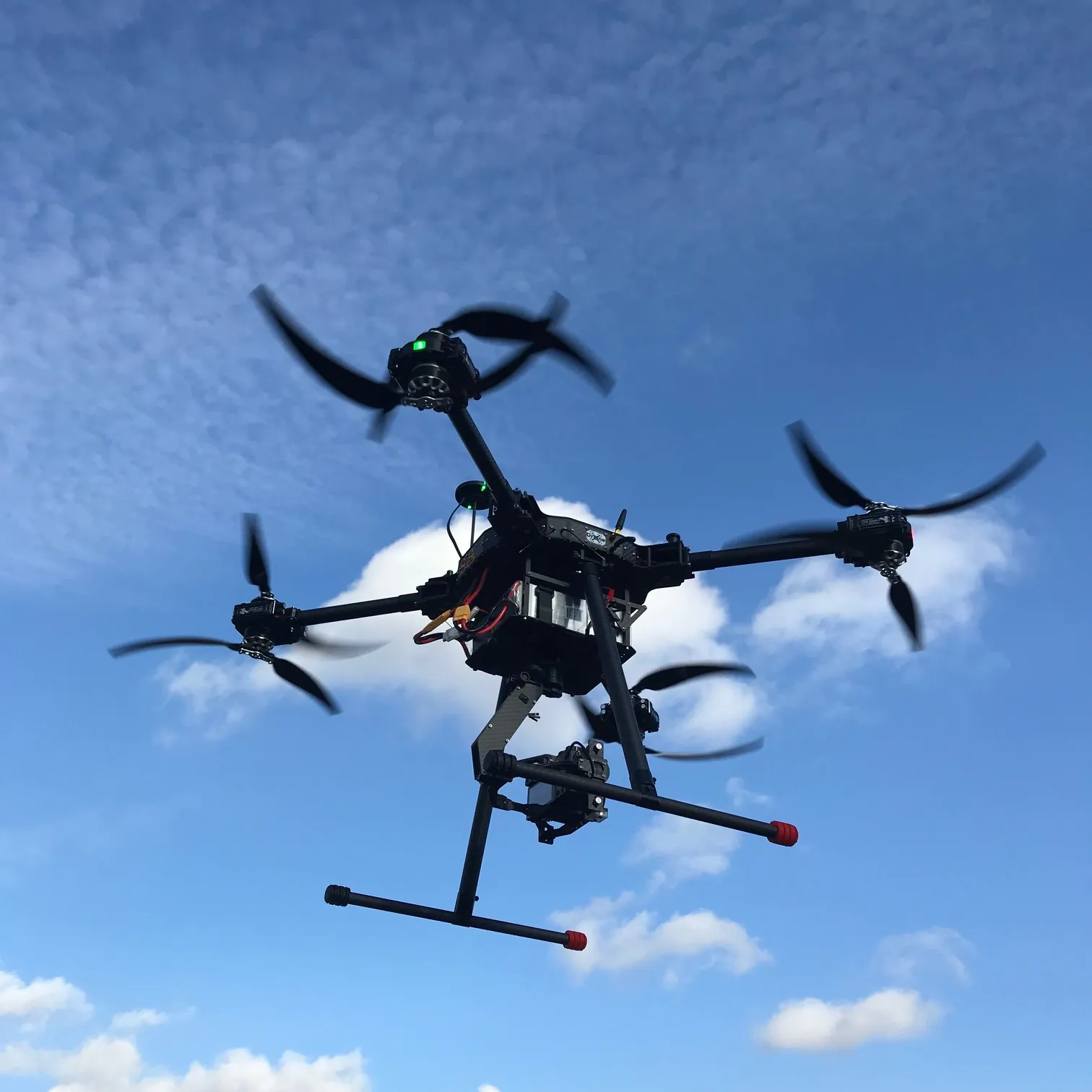 Who is responsible for creating solutions at your company on a daily basis?
Even though HD Air Studio is a micro-enterprise, it gathers all the competences necessary to create complex technical solutions – ranging from the initial design to the finished product and brand promotion. At the core of our team, we have individuals who are responsible for conducting research and development, as well as supervising and producing stabilizers. Our gimbals are reliant on the expertise of our electronics engineers and programmers, as modern-day image stabilization technology goes beyond just hardware. Moreover, we have established a long-standing collaboration with a partner based in Latvia who provides support on the software side. Together we form an international team.
Are there similar companies in Poland and abroad? Who do you consider your competition?
While there are numerous companies in the market offering stabilizers for various sensor types, most of them provide pre-made solutions tailored to a specific type of drone or sensor. In fact, there are only a few enterprises, like ours, that specialize in 'tailor-made products' for a particular project. We have tried to answer this question ourselves, and it is very difficult to find companies that provide precisely what we offer. Recently, we attended a large drone fair showcasing various equipment and solutions and found that, apart from us, there were no other manufacturers offering similar technology.
Who are your solutions dedicated to? Can you describe your potential client?
Our customer base can be divided into four groups. The first group consists of industrial companies that use drones, specifically those in the advanced industry. One of our clients is a leading provider of offshore and onshore wind turbine inspections. It's a US company that has grown from a team of a dozen employees to a company of several hundred in a decade. The solution they offer streamlines the management of wind farms and has revolutionized the inspection process by replacing the previously costly and risky human inspections with comprehensive drone services.
The second group are universities and research units. There are more than a dozen of them from all over the world. For example, we prepared a project for the Technical University of Denmark, which involved building a gimbal for a drone for sea recuse missions.
The third area is robotics companies. We carried out a project for an American company that creates humanoid robots used for industrial purposes. Our task was to create a gimbal system that resembles a robot's head, or to be more precise – its eyes and provides stroboscopic vision while allowing full mobility.
The fourth very important area of our work is the film and television industry, for which we offer large gyro heads and stabilizers to support the heaviest cameras used on TV and film sets.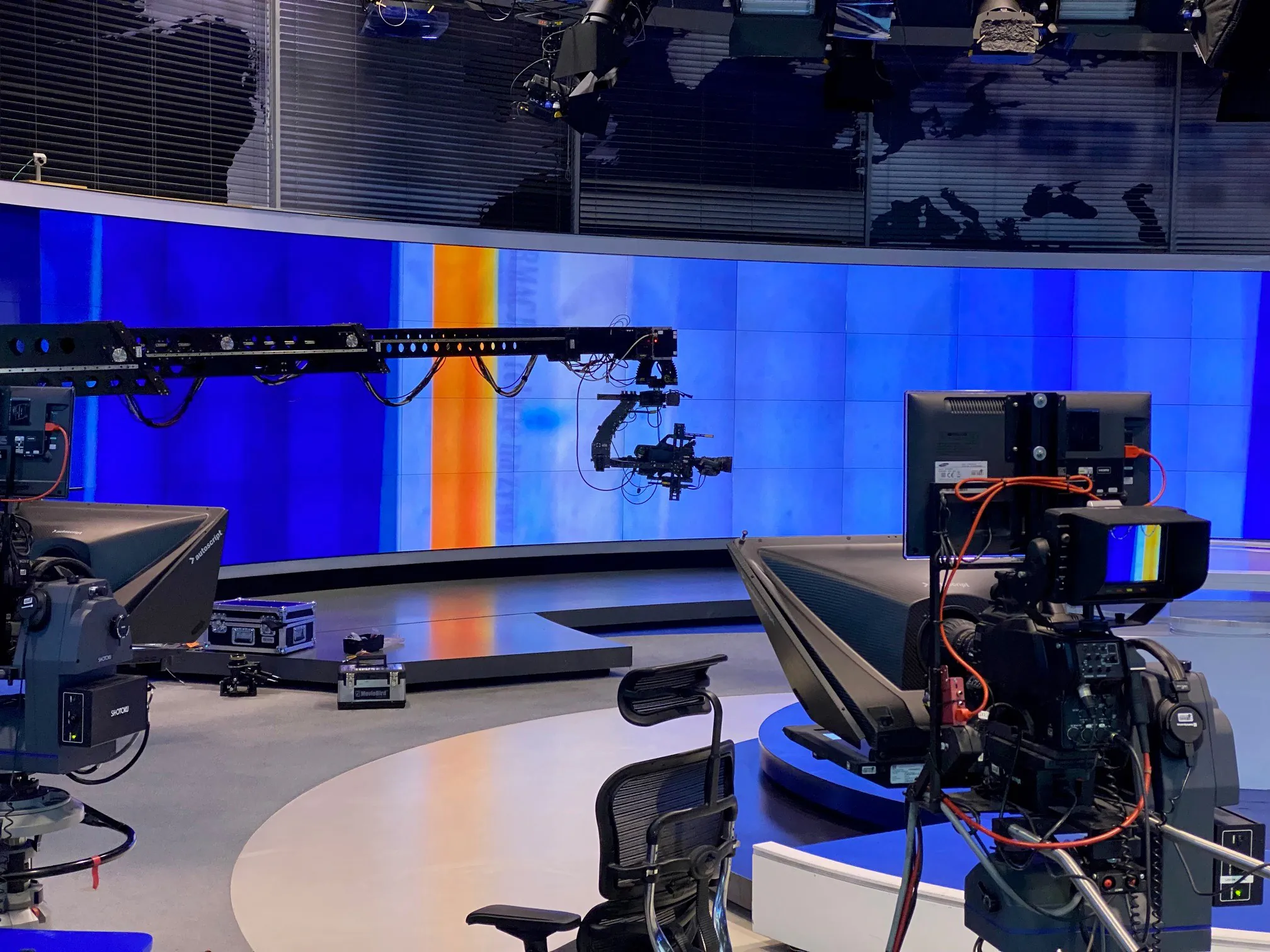 What markets do you sell your solutions to?
Our solutions have a global presence, with customers in dozens of countries, including the United States, Europe, Scandinavia, the Middle East, and Africa (for instance South Africa). Nearly 98% of our sales are foreign.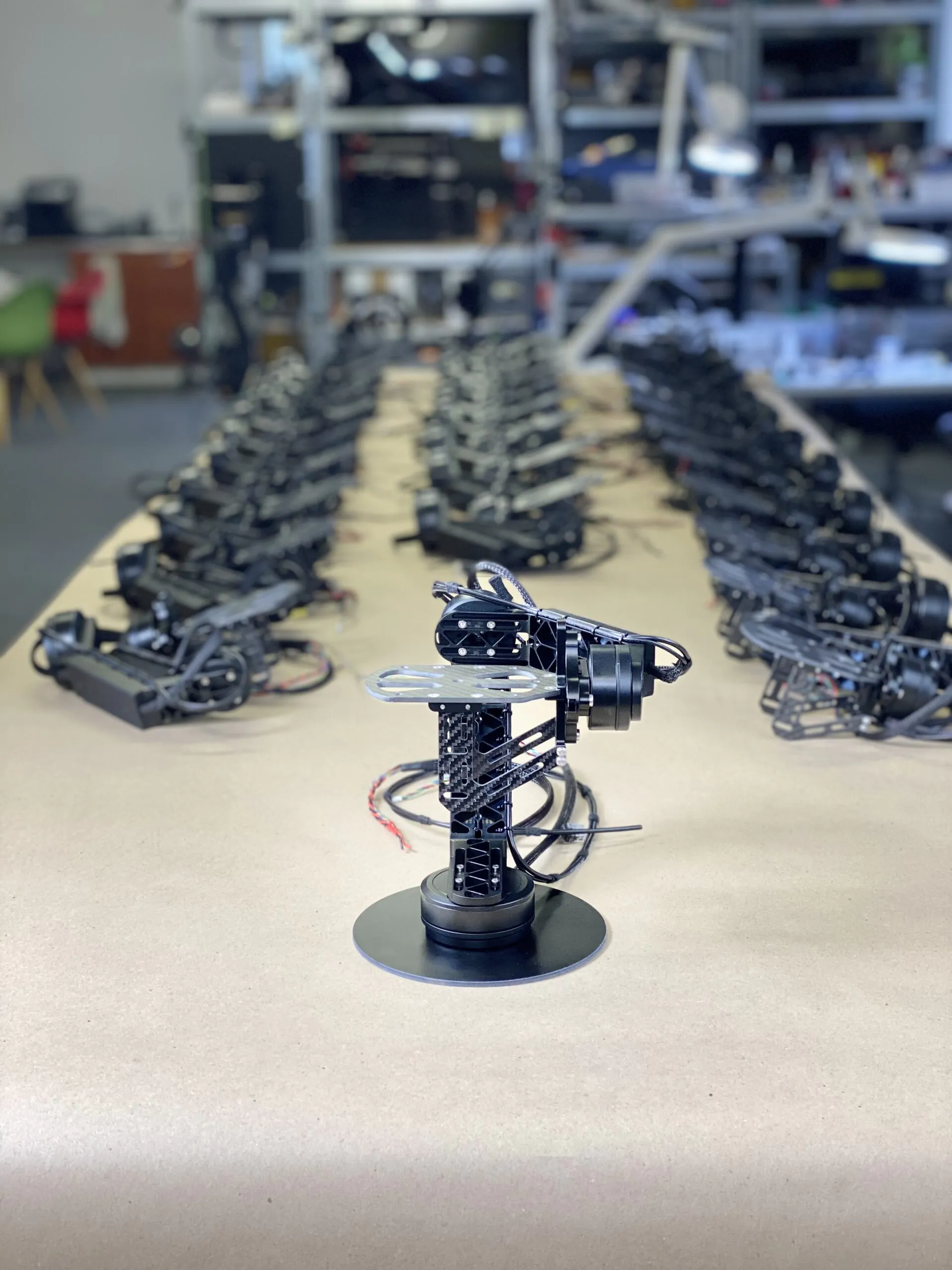 Regarding the development of Lublin as a high-tech destination, do you have any suggestions on how the city can collaborate with various partners, including institutional partners and businesses, to achieve this goal?
We would like to get support in the field of internalization, including participation in trade fairs and economic missions, as we believe this would be valuable.
Which events do you consider the most crucial ones?
There are two major events we would like to attend: Intergeo in Berlin, a surveying industry event with 80% of participants being drone companies, and the International Broadcast Convention (IBC) in Amsterdam, a film and television industry fair.