How can the city support the recruitment of local businesses? Establish a recruitment information hub
You can find more than 800 job offers in Lublin and 135 companies looking for employees on a new portal facilitating finding a job in Lublin. The website praca.lublin.eu, which has just been launched by the city, gathers job offers of Lublin's employers - companies, universities, public institutions and labour market institutions.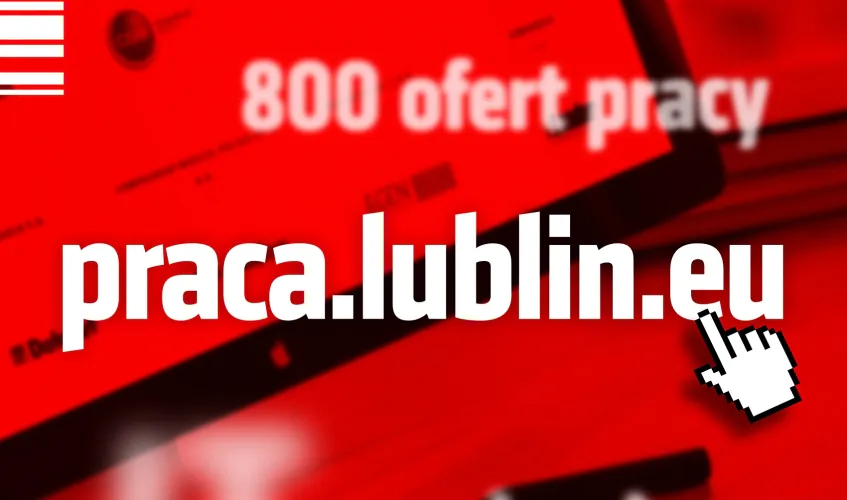 The portal provides easy access to information about the recruitment processes conducted in Lublin, enabling people to find or change jobs, while on the other hand, it promotes employers who are currently looking for employees. The database is continuously updated.
This portal is intended as a meeting point for potential employees and employers. We present all offers of the labour market in Lublin transparently, giving a complete picture of it and making it easier for job seekers to find a job. At the same time, we support employers in reaching potential employees – said Krzysztof Żuk, Mayor of Lublin.
Job offers can be found on the portal by sectors: IT, industry, services or institutions, as well as by company names.
Lublin entrepreneurs complained about the lack of applications in their recruitment processes or applications of people not qualified for specific positions. The residents were not always fully informed about the opportunities offered by the labour market in Lublin. On the websites of some companies, it is difficult to find information about vacant positions; some entrepreneurs present such advertisements on the sites of the capital group owner, which the residents do not know. We hope that this situation will change thanks to the new recruitment database – said Mariusz Sagan, Head of Strategy and Investor Relations Department.
The new site will be promoted in social media, on the city's outdoor advertising, as well as directly in the labour market institutions, at job fairs and educational fairs.