Inside Vistra's rapid growth in Lublin
Vistra, a leading fund administrator and corporate service provider, has been steadily expanding its operations across the globe. In 2018, the company opened a new office in the city of Lublin which has become Vistra's largest and fastest-growing site in Poland. To learn more about Vistra's success in Lublin, we spoke with Grzegorz Witek, accounting manager at Vistra to talk about the challenges and opportunities they have encountered along the way.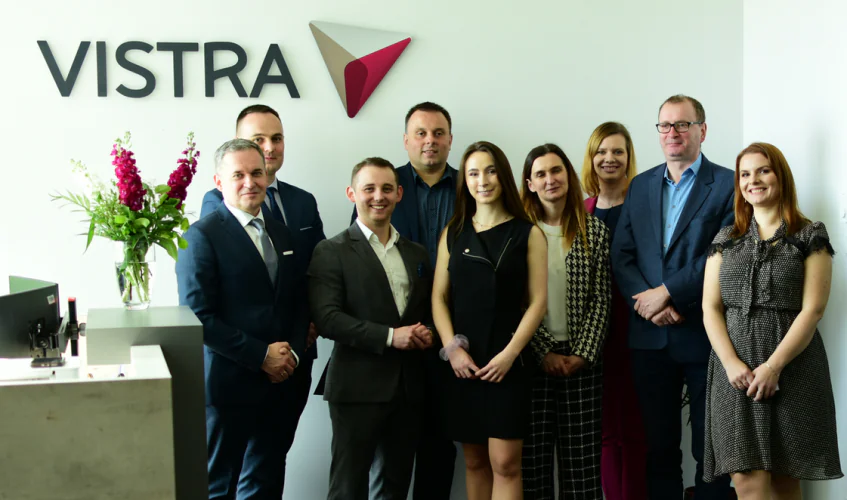 What does Vistra do?
Vistra is a global company that specializes in providing corporate services and fund administration. Our main goal is to help clients operate with confidence and take advantage of market opportunities. With a team of more than 5,000 professionals in over 45 jurisdictions, we help legal entities worldwide work smarter, develop faster, act responsibly, protect capital, and scale beyond borders.
In Poland, Vistra's branch was established in 2004 to assist foreign investors in entering the local market and provide continuous support in managing assets and operational entities. Our team in Poland comprises more than 500 skilled employees, who work across five offices situated in Warsaw, Krakow, Lublin, Poznan, and Wroclaw. We offer comprehensive accounting, tax, payroll, market-entry, and fund administration services to clients in various sectors including real estate, technology, investment funds, pharma, green energy, and renewables
When did Vistra establish its presence in Lublin and what factors influenced this decision?
Vistra has been present in Lublin since 2018, and several factors led to our decision to enter this market. We recognized the importance of having a strong academic background to run our business successfully, and the potential inherent in Lublin's university infrastructure allowed us to quickly establish our office. We now employ around 130 people in Lublin and continue to pursue growth opportunities while providing employment opportunities for local talent. We also received valuable assistance from the city of Lublin in setting up our office, as their representatives actively participated in discussions with potential investors and facilitated the establishment of our business. It's worth mentioning that all our meetings while searching for a suitable location for our Lublin office in 2017 and 2018 were held in the city hall.
One of the factors that led to the decision to open an office in Lublin was the availability of university infrastructure. How much are you currently taking advantage of this resource?
The university infrastructure in Lublin has enormous potential As a former student of the Faculty of Economics at Maria Curie-Sklodowska University (UMCS), I recall how representatives from Warsaw-based companies used to visit us and encourage us to submit our CVs and relocate to the capital. Sadly, this led to Lublin losing a significant number of highly qualified graduates. However, things are changing, and more entrepreneurs are recognizing the benefits of local opportunities. Not just Vistra, but several other companies, are opening branches in Lublin or hiring remotely.
At our Lublin branch, we take a proactive approach to recruiting students and graduates. With the support of the City of Lublin, we have established partnerships with local universities, where we regularly hold meetings to introduce students to our company, explain our operations, and describe our recruitment process. Additionally, we conduct classes at the Faculty of Economics of UMCS, providing students with practical knowledge of accounting and taxes. In the upcoming academic year, we plan to start similar classes at the University College of Enterprise and Administration (WSPiA). These initiatives have helped us become a recognized employer within the academic community.
Last summer, we launched our proprietary programme, Extreme Fast Track (EFT), which was attended by 21 people (graduates and final-year students of Lublin's universities). It was an intensive monthly training in accounting, taxes, Excel, accounting software, and Vistra's procedures and policies. The project was a huge success, and we decided to hire all the participants after summarizing the results of the programme. We plan to launch another edition of the EFT in the summer of 2023.
You mentioned that the Lublin branch employs 130 people who make up the core of the team. Could you provide more information about the services that you offer?
Currently, there are four people on the management team, including myself. It's worth noting that all of us are graduates of Lublin universities, which demonstrates that it is a great place to develop your career. The range of services that provides Lublin's office includes accounting for companies (with 15 accounting teams) and payroll (with 3 teams). Additionally, we are expanding our legal and tax advisory departments.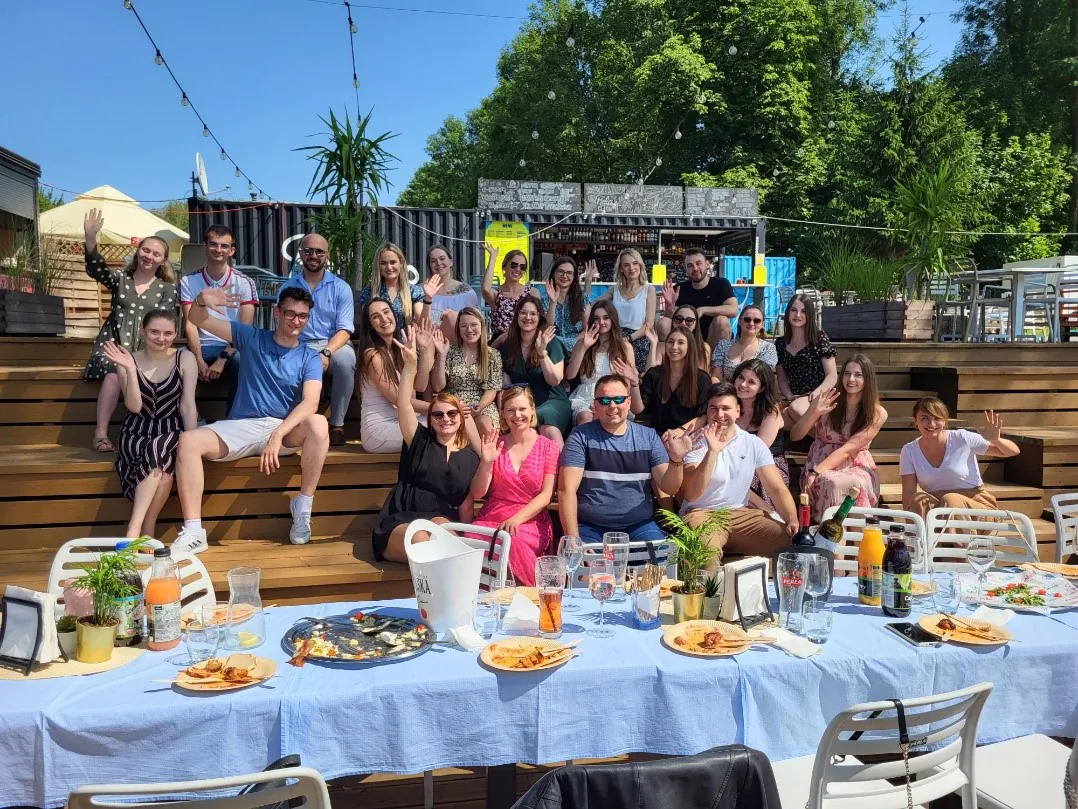 How significant is the Lublin branch's role in Vistra's business activities in Poland?
The Lublin branch is the largest regional office of Vistra in Poland in every essential category, including turnover, the number of serviced companies, and employment levels. In the accounting department alone, Lublin employees provide services to approximately 200 entities, generating almost 30% of Vistra Poland's total revenue.
How do you perceive the growth of the modern business services industry?
The modern business services sector is growing at an unprecedented pace. Outsourcing is no longer seen as a solution for individual processes, but rather as a comprehensive service that supports all non-core business activities in one place. This trend toward more efficient resource management applies not only to large companies but also to the SME sector. Therefore, I expect the industry to continue its dynamic growth in the coming years. As Henry Ford said in 1932, "If there is something we cannot do more efficiently, cheaper and better than our competitors, it does not make sense to do it. We should hire someone to do the work better than us."
Will the increasing use of robots eventually lead to them completely replacing human labour?
Half a century ago, bookkeeping was done manually using paper index cards. Then came the era of computerization, where documents were manually entered into computer systems. This was followed by the development of integrated enterprise resource planning (ERP) software for managing various aspects of businesses, including accounting. Additionally, OCR software and electronic document management systems were introduced. All these advancements have led to significant changes in the nature of work, the processes involved, and work efficiency over the past decades. However, people still work in accounting and other fields. While robotics and automation are transforming our daily and professional lives, as long as decision-making remains a crucial aspect of a particular field, robots are unlikely to replace humans entirely. Instead, they will help streamline our work, create opportunities, and generate new needs. The entire IT industry benefits from these advancements, and we, from our perspective in Lublin and the Lublin IT Upland, understand this well.
What can the local government do to help companies like Vistra thrive in Lublin?
It seems that the question should be "What has the local government done or is already doing?" And the answer is: quite a lot. As I mentioned earlier, the beginnings of Vistra in Lublin involved many meetings with representatives of the city council, potential employees at the city hall, and assistance in finding suitable office space. The cooperation with Lublin universities is also a huge achievement by the Department of Strategy and Entrepreneurship. The Mayor of the City, Krzysztof Żuk, is actively involved in building a friendly ecosystem in which companies and universities, with the support of the local government, create an attractive local market to attract new investors. I personally hope that after the success of the "Lublin IT Upland" project, the time has come or is already here to support other areas of economic activity, on which Lublin will build its city brand as a place that is attractive for both investment and living.