ITO&BPO Germany Forum
On April 6th, 2017, our team of Investor Relations Managers assigned to the Business Services sector – Michał Grabowiecki and Karol Piekarski - took part in the ITO&BPO Germany Forum in Berlin organised by the independent German Outsourcing Association and the Outsourcing Journal.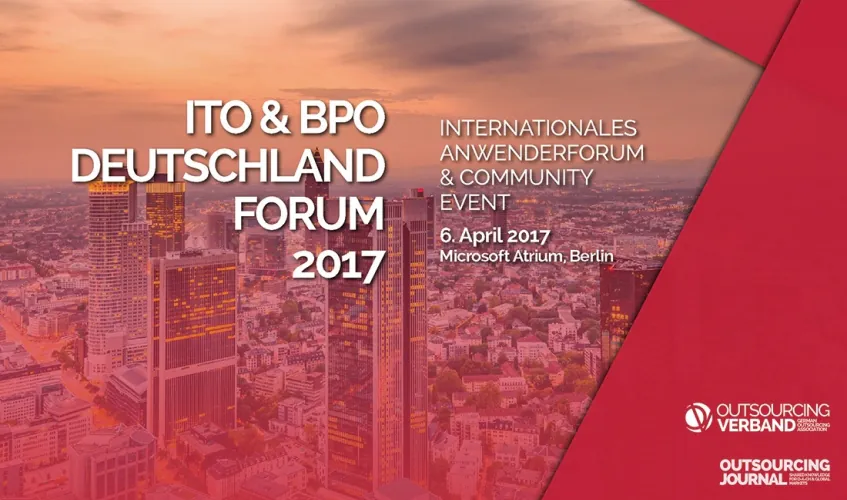 The concept of the event was based on the work of the association with buyers form the D-A-CH markets, with leading consultants as well as with national and international technology and business process partners. It was the only international, non-commercial, and independent business conference focusing on ITO, BPO and SSC in and for the D-A-CH markets.
The program contained panel discussions, presentations and connected discussions of selected challenges on buyer side, business case presentations from buyer side, three speed presentations of ITO, BPO and RPA solutions, optional business meetings and lots of networking opportunities. Particularly interesting were the presentation of Osram's reorganisation in a cloud-based company and panel discussions with representatives from RWE, Bombardier, and Siemens. They concerned among others R.P.A. (robot process automation), nearshoring, offshoring, and organisational and legal aspects of outsourcing projects.
The conference was a great opportunity for our team to connect with many people from the Business Services sector both from Germany and from across Europe: potential investors and representatives from consulting firms and BSS industry organisations. Our Investor Relations Managers had an opportunity to present them the City of Lublin and its prominent offer for the BPO sector. We believe that the outcome of this type of meetings and discussions will be further investments of companies from Business Services sector in Lublin.
[foto source: https://outsourcing-journal.org/]