LCK Lublin Conference Centre – add Lublin flavour to your meeting
LCK Lublin Conference Centre offers unique possibilities for organising conferences and meetings in a modern facility in the very centre of Lublin.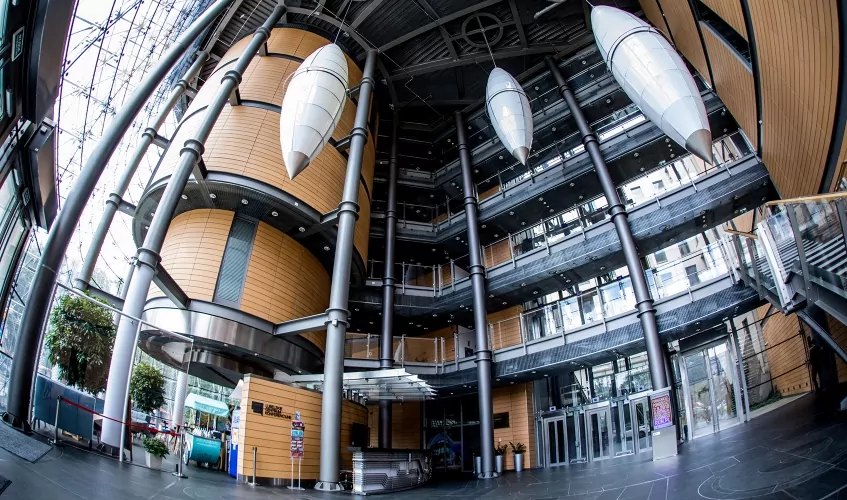 The most recent research conducted on a national scale shows that the Meetings Industry in Poland already generates over 1% of the national GDP. This indicates a dynamic growth of the sector, which is beginning to make a significant contribution to the country economy. The need to create favourable conditions for the meetings industry in Lublin was noticed by The Lubelskie voivodeship authorities, which resulted in the creation of a unique on a national scale conference complex, the heart of which is the Lublin Conference Centre, in the very centre of the city. The LCK, The Cente for the Meeting of Cultures, Lublin Philharmonic and the Musical Theatre offer over 7,500 m2 of the highest quality modern event space.
The first years of LCK's activity have shown that Lublin needed such an investment dedicated to the organisation of conferences and business meetings. We note an increase in the number of events by 30% year over year. Our advantages are an excellent location, comprehensive offer and the novelty effect – many organisers willingly choose Lublin, which already has the appropriate conference facilities to host international events. Our activity is also a stimulus for the development of the hotel market in the city and other complementary industries. Therefore, within the Lublin & Region Convention Bureau, we join forces in acquiring new business events to support the entire meeting industry in the region.
The future of the conference sector in Lublin lies in further supra-regional and international events, which provide the city with the most significant developmental and profitable benefits. Poland is already in the top twenty of the prestigious ranking of the International Congress and Convention Association (ICCA), and among the cities, Lublin has been included in the list as one of only six Polish meeting destinations. With such an offer and infrastructure, we have got nowhere to go but up.