Ledrin – premium-class leather accessories manufacturer
Ledrin proves that the quality of products manufactured in Lublin can satisfy even the most demanding customers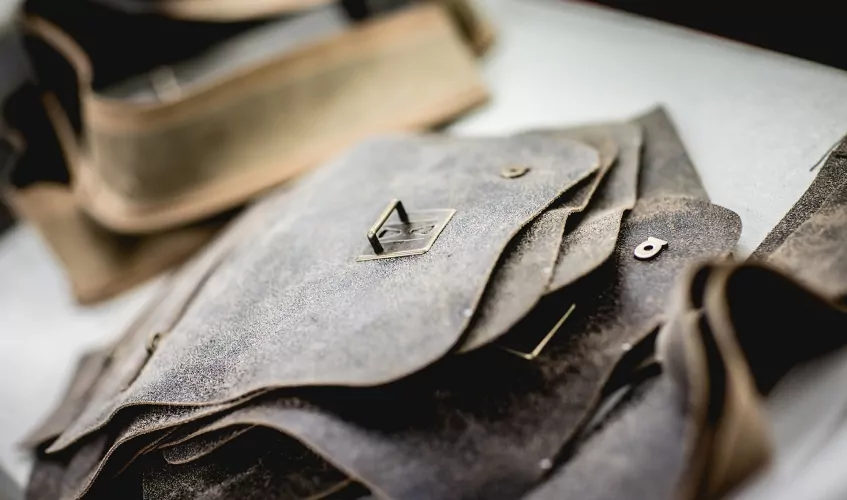 Ledrin was established in 1993 in Lublin in response to the demand of German contractors for the highest quality leather accessories. From the very beginning, it has been producing shoulder bags, briefcases, bags and backpacks. The basis for success has been to ensure fast, clean and reliable production of reproducible quality, which is often not guaranteed by competitors in the Far East. This allowed the company to develop gradually and build its reputation on key markets: German, Swiss, Dutch and Polish, based on the quality of production and valuable support in designing new products.
In the early 2000s, Ledrin's experience in the industry led to the creation of its own brand name DAAG for individual European customers. In 2010, Ledrin was granted a permit to operate in the Special Economic Zone Lublin Subzone, thanks to which a modern production plant was opened at the end of 2012, which created prospects for further development. It allowed the company to invest in the latest technologies and specialised software, which enabled it to produce its assortment of the best quality leather for the most demanding customers.
The possibility to operate in comfortable conditions in the developing infrastructure of the city – airport, expressways – made us decide to extend the plant in 2017 as part of the second SEZ permit. I hope that a network of connecting flights to hubs from Airport Lublin will develop just as quickly as Ledrin. It is the basis for further business development in the city.