Lingaro Group – Polish technological thought of the global impact
Modern infrastructure, well-educating universities, support from the city, and the ecosystem of the Lublin IT Upland made Lingaro open in Lublin its second office in Poland.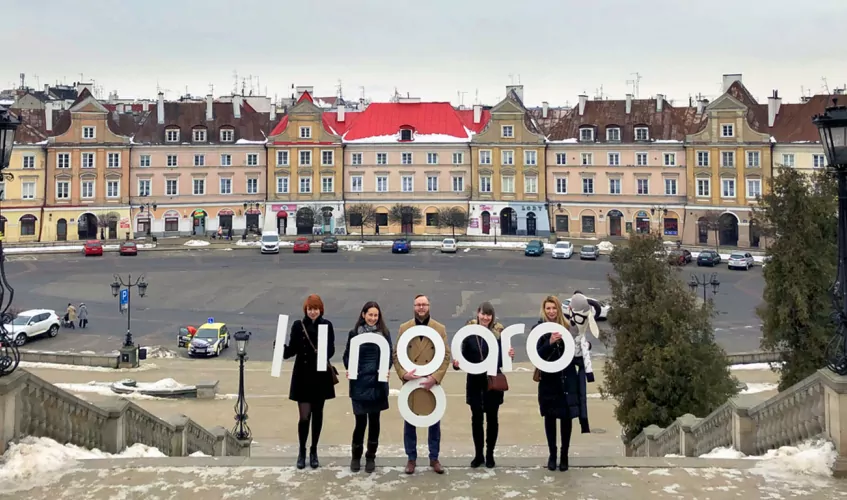 The company was established in 2008 on the initiative of Polish managers from the FMCG sector. Since the beginning of its activity, Lingaro Group has been specialising in the area of analytics and data visualisation. Currently, the company has extensive experience in working on advanced IT solutions for international Fortune Global 500 clients, including global companies such as Procter & Gamble, Randstad, Asahi and Saint-Gobain. The company employs over 700 consultants in four locations around the world – in its headquarters in Warsaw, Manila in the Philippines, Cincinnati in the USA, as well as in its newest branch in Lublin.
Lingaro, as a company of Polish origin, decided to develop new branches not only around the world but also in the home country. Several important factors determined the choice of Lublin. First of all, the Orba company operated here before – today, it is our eCommerce brand. An important aspect was also the modernised infrastructure and the dynamically operating Lublin Airport. In the investment process, we could count on the help of the Lublin Municipal Office, which is hugely involved in the promotion of the local economy, and we also obtained a support decision within the project 'Polish Investment Zone'.
The local ecosystem focused around the idea of the Lublin IT Upland gives us a chance to develop among other internationally recognised brands in the industry. Coopetition is a guarantee of knowledge transfer, as well as the availability of experienced employees, previously educated by high-class universities in Lublin. Therefore, from the very beginning, we have been actively involved in LWIT activities, taking up cooperation with universities, organising conferences and industry meetings, as well as integration events.