Lublin – a prominent BSS Sector location
According to the Pro Progressio Foundation Annual Report 2016, Lublin is one of the most friendly locations in Poland for BSS Sector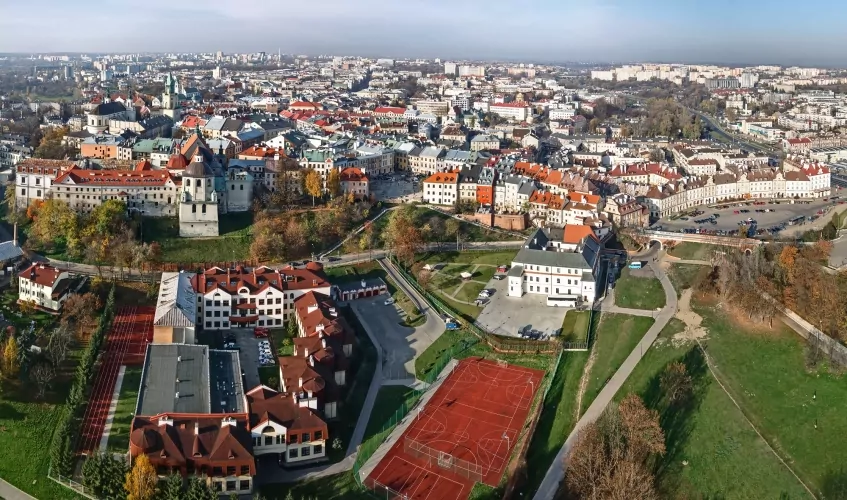 The BSS industry has been growing already for two decades in Poland, with the number of operations centres and their headcount increasing year by year. Looking at Poland as a destination for opening BPOs and SSCs, it is apparent that the country, unlike most of the CEE region, has a unique network of convenient locations for growing the BSS footprint, which Pro Progressio has repeatedly reported for nearly years now.
In 2016, Poland had at least 16 locations where the presence of BPOs and SSCs was already prominent. The trend of stronger and faster growth of regional cities has become a fact; the BSS industry appreciates cities other than the major ones. Cities try to lure businesses with their investment offering, human resources, ever improving logistics and lower costs, and also with greater employee loyalty.
The enclosed list of locations shows cities which are especially active and vocal in attracting new investment, demonstrate their respective regions to be of high investment potential, and have good resources in investor service centres which may greatly streamline the process of locating an operations centre.
The future growth of the BSS sector in Poland is focused on regional cities. Considering their business potential, large urban areas will continue to attract BPO and SSC investors, but it will be regional cities which will see the highest business growth momentum.
BSS Sector business locations in Poland:
Lublin is the biggest and fastest developing city in Eastern Poland and a strong regional academic, cultural, and economic centre. The close proximity of the city to the eastern border of the European Union is of strategic importance to both residents and investors. Lublin is the first city in the region that began and is successfully continuing the process of obtaining outsourcing related investments. BPO/SSC sector companies have become noticeably more active over the last three years thanks to the availability of a highly qualified labour force, a wide offer of office space, and relatively low operating costs. The city is of particular interest to the banking, insurance, and telecommunications sectors. In Lublin there are currently operations centres, which provide services to the clients of PKO BP, Convergys, Generali, Warta, Orange and which have a total of almost 3,000 employees.
Szczecin
Tri-city (Gdańsk, Sopot, Gdynia)
Poznań
Kielce
Łódź
Rzeszów
Bydgoszcz
Opole
Częstochowa