Lublin at the NAFSA trade fair
Participation in international educational fairs, discussions and NAFSA conference workshops, as well as meetings with American and international partners, Polish scientists, and representatives of Polish associations, were in the agenda of the Lublin delegation during its visit to Philadelphia, USA.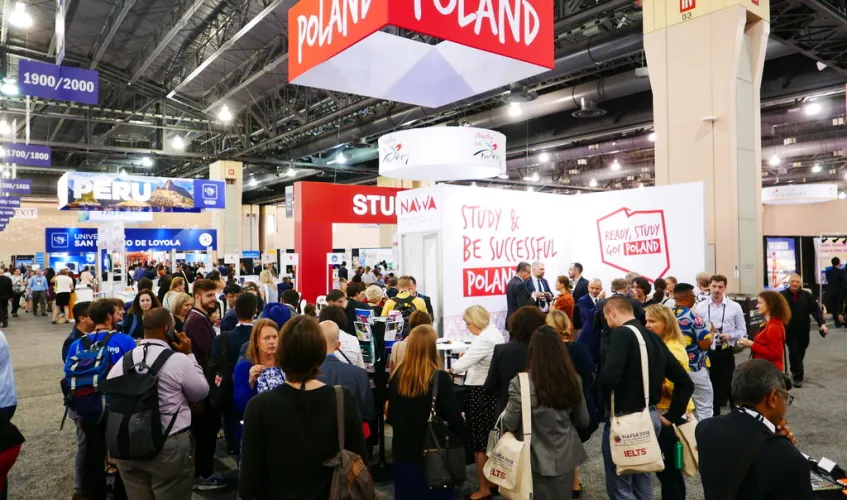 From 27 May to 1 June 2018, a delegation from Lublin, headed by Mariusz Sagan, Head of the Strategy and Investor Relations Department of The City of Lublin, together with representatives of the University of Life Sciences in Lublin and the Maria Curie-Skłodowska University, took part in the prestigious NAFSA trade fairs and conference. NAFSA is the world's largest non-governmental organisation dedicated to international education. Every year, the NAFSA conference and trade fair brings together more than 11,000 participants from 150 countries around the world. Participation in the fair is an excellent opportunity to promote Polish higher education, establish contacts with international organisations with an educational profile, as well as to exchange experiences with other specialists involved in education and international exchanges of students and academics.
Apart from active promotion of the academic offer, the Lublin delegation established cooperation with the most important partners, universities and organisations from the United States, Taiwan, China, Canada, Korea, Turkey, India, Ireland, Spain, and Holland. The delegation also took an active part in a meeting devoted to internationalisation and the offer of Polish universities at Villanova University, which was attended by Polish scientists, representatives of Polish associations, and educational institutions from Pennsylvania. The meetings, co-organized by the Polish government agency NAWA (National Academic Exchange Agency), were also an excellent opportunity to present Lublin's offer to representatives of the Polish community, including Polish scientists and alumni of Polish universities.