Lublin Automotive and Machinery Upland – Engineers for Lublin
On 25 October 2017, a conference called Lublin Automotive and Machinery Upland - Engineers for Lublin addressed to students from Lublin took place in the Lublin Science and Technology Park. The event was organised by the Lublin Science and Technology Park (LPNT) in cooperation with the Strategy and Investor Relations Department, The City of Lublin.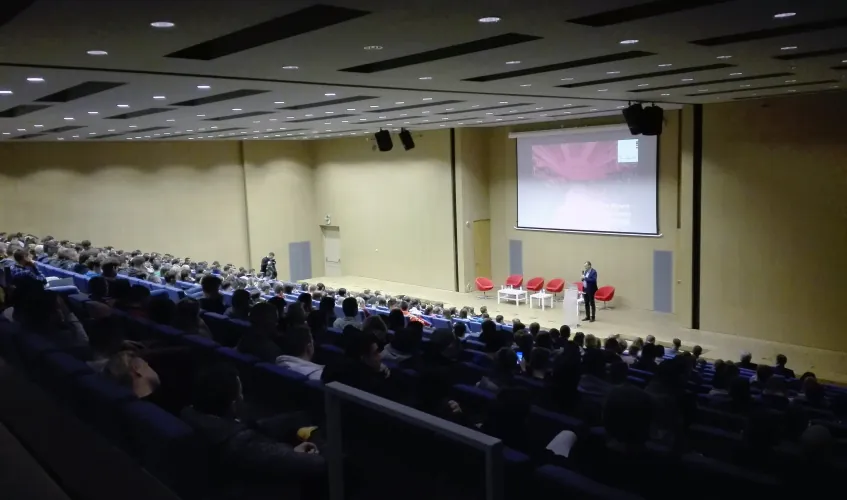 The aim of the conference was to promote technical education and encourage young people to study science and technology. In the future, these young people will be a potential source of a new, qualified engineering staff to work for Lublin companies from the industry sector.
During the event, which was solemnly opened by Mr Tomasz Małecki, President of the LPNT Management Board, young people had the opportunity to listen to a lecture by Mariusz Sagan, PhD, about the industry in Lublin and the prospects for its development, as well as to get acquainted with the profile and offer of six enterprises from Lublin region during their presentations. The conference ended with a panel discussion 'Why it is worth working in the industry?', during which representatives of local companies, high schools, and universities tried to convince listeners how interesting and promising profession is the engineer's work in modern industry.
During the event, the conference participants had an opportunity to talk with representatives of Lublin companies and universities at over 20 promotional stands. An additional attraction was an exhibition of machines and vehicles where they could meet such cars as the hybrid Toyota Prius and Hyundai Ioniq, the fully electric Nissan Leaf, Ford Focus and Tesla Model X, as well as the tractor URSUS C-385 with a front loader. Test rides by Nissan Leaf and Renault Twizy were very popular.
Nearly 400 people took part in the conference. Next year, another edition of the event is planned.