Lublin Medicine – Medical & Wellness Cluster
Lublin Medicine – Medical & Wellness Cluster is a cooperation platform among higher education institutions, research centres, healthcare entities, entrepreneurs, institutions for collaboration and local authorities.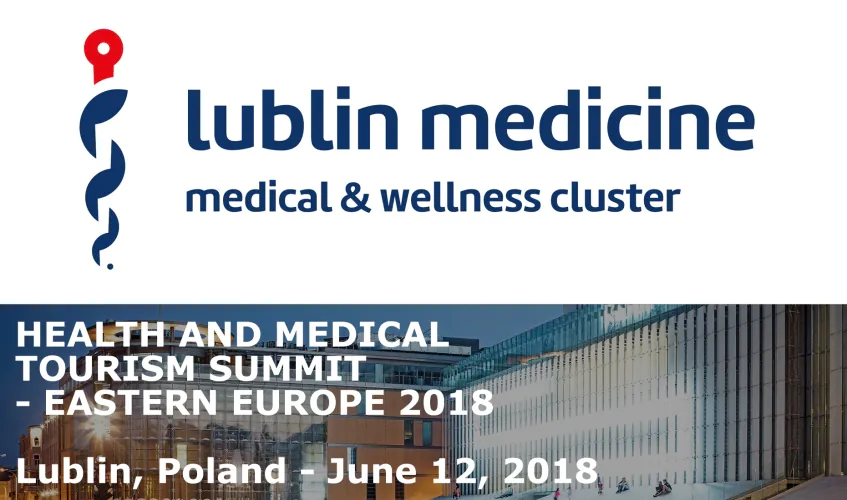 Cluster was established in January 2014 by representatives of the City of Lublin and Medical University of Lublin. The aim of this initiative is to support development of local medical and wellness industries.
Currently the Cluster associates 130 members including more than 100 companies. Among them there are 50 private or state owned clinics.
Our main aim is entrepreneurship and R&D&I development in the medical and wellness industry.
We are working together for the highest quality of health and medical services with deep understanding of demographic trends and social needs.
Health and Medical Inbound Tourism to Lublin and  Lublin Province is one of our priorities.
Our Members are working actively in 11 workgroups.
The Medical Tourism, Marketing and Promotion, Medical Technologies incl. Biotechnology, Export, Senior Policy, Rehabilitaion and  Dentistry are one of them.
Cluster is known of its projects in Health and Medical Tourism:
Lublin Consortium of Medical Tourism – is the first project initiated with direct involvement of private and public entities having various profiles and interested in constant improvement of the services they provide through joint, professional project management. The project aims to encourage patients and tourists from other regions of Poland and from abroad to visit our City and region.
Lublin Observatory of Medical Tourism – through our network we collect statistics which are used for Cluster and research purposes.
National and international cooperation of the Cluster:
The member of  Polish Medical Clusters Board within initiative "Together for innovative medicine";
The partner in the project "ProVaHealth. – Product Validation in Health", implemented as a part of EU Interreg BSR programme together with 17 partners from European Union;
The participant of the  high-level EU Cluster mission to USA;
The partner of Technopol Tallin Science Park –  Estonian Connected Health Cluster and CBM Smart Health Cluster ( Italy ) on development of medical engineering and medical technologies;
The Partner of  Kvarner Health Tourism Cluster (Croatia), Institute of Research and Development of Medical Tourism (Poland) and  Lublin Regional Tourist Organisation on Health and Medical Tourism development;.
Awards and distinctions:
Certification – Cluster Management Excellence Bronze Label
European Enterprise Promotion Awards 2016 (category – Improving Business Environment; national level)
Nomination of Polish media to the title of the Symbol of 2016 (The Symbol of Regional Development)
Nomination to Polish Smart Growth Award 2017
Nomination to the title of "Medical Travel Cluster of the Year" IMTJ Medical Travel Awards 2017;
More information on the Cluster's activities, partners and undertaken initiatives are available on the website: http://medycyna.lublin.eu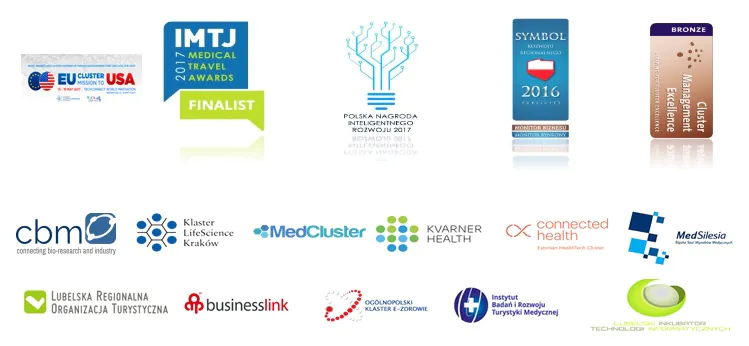 ---
The City of Lublin – the coordinator of Lublin Medicine Cluster – invites entrepreneurs and institutions interested in the development of inbound medical tourism in Eastern Europe to take part in the Conference "Health and Medical Tourism Summit 2018" that will take place on 12 June 2018 in Lublin.
Register at: HMTS Conference website