Lublin on ABSL Warsaw Chapter Meeting
Last week we had a chance to read about the fact that investor service is primarily about interpersonal relationships and a direct approach to our business partners. An example of our guiding principle was our visit to the ABSL Warsaw Chapter this week.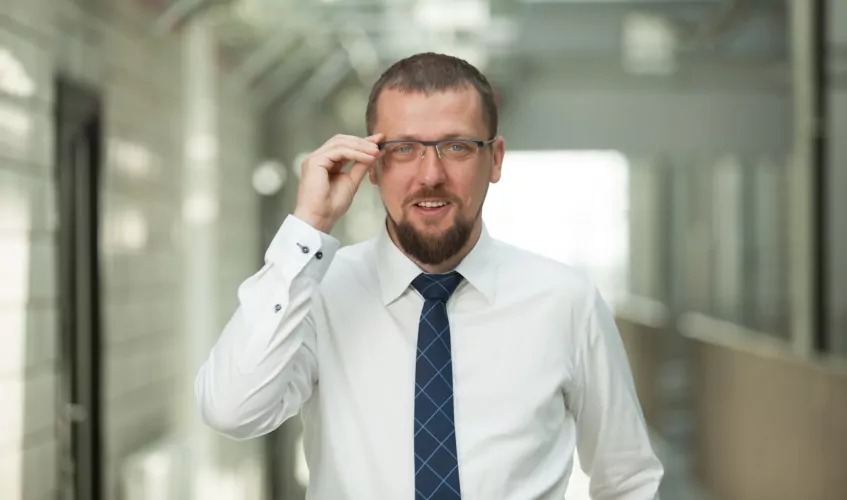 Our presence in Warsaw in a three-person team (together with me The City of Lublin represented Łukasz Goś and Karol Piekarski) was the result of a recent publication of the ABSL "Business Services in Lublin" report. The meeting of companies associated in ABSL was an ideal opportunity for us to showcase the potential of Lublin for the BSS sector. We have taken the opportunity to describe the attractive resources and strengths of our city relevant to the modern business services industry, and above all to establish and strengthen partnerships between entrepreneurs and local government.
Lublin, as a centre practically realising the principles of sustainable development, is becoming an increasingly attractive location for the BSS sector. As the largest academic centre in eastern Poland, the leader in attracting international students, and at the same time the city located in the vicinity of Ukraine and Belarus, Lublin is an ideal place to attract and employ highly qualified staff. A large number of infrastructure projects, such as the S17 Lublin-Warsaw expressway, S19 Lublin-Rzeszów expressway or the planned S12 Lublin-Łódź expressway, will considerably improve Lublin's transport accessibility in the coming years. The development of the Airport Lublin will also be affected by the modernisation of the Lublin-Warsaw railway line. Constantly increasing supply of modern office space (only this year next 35 thousand sqm has been delivered, giving us the 8th position in Poland in terms of available office space) effectively meets the needs of current and future investors.
Lublin is undoubtedly a rising star on the location map for the BSS sector, as confirmed by data presented in the ABSL report. I cordially invite you to verify my words during your investment visit in Lublin. We will be happy to organise it for you.
See you in Lublin!