Lublin – rapid development of Convergys
Convergys Corporation, international leader in customer relations management that moved to Lublin in 2014, is expanding. With 120 people employed in Lublin office at Tadeusza Szeligowskiego, Convergys is planning to grow its staff to 180 and raise salaries to PLN 5000. The company provides customer service in German and English to customers of one of the leading European mobile carriers.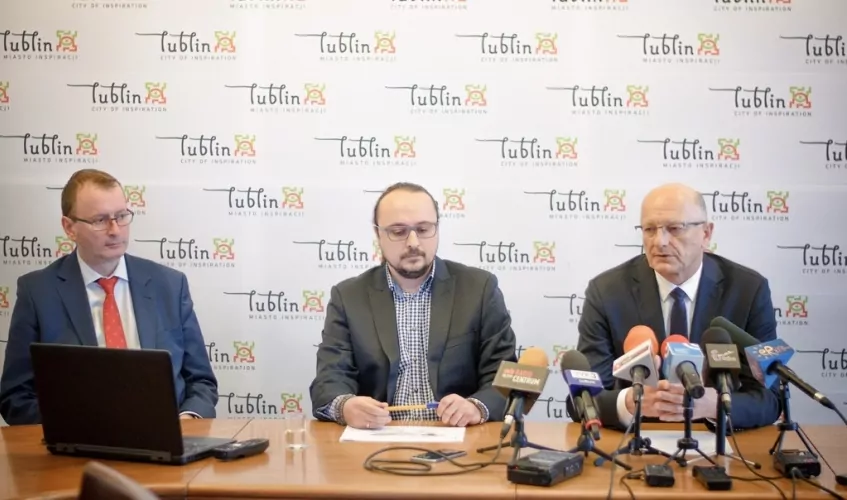 From the very beginning, Convergys Lublin has been cooperating with local universities. The company partners with German Studies Department in Maria Curie Skłodowska University and participates actively in developing course curriculum in the Catholic University Of Lublin. Universities benefit from this cooperation by having access to attractive job offers, whereas the company is provided with great pool of highly qualified graduates.Furthermore, Convergys organises free German courses for the unemployed. So far, ten people have been employed as a result. This project will be also continued in 2017.
– Convergys' success proves that Lublin is open for such businesses and provides perfect conditions for their development. Modern business services sector is one of the priority industries defined in Lublin Development Strategy for the years 2013-2020. I am happy to see Convergys cooperating with local universities since opening its office in Lublin. This cooperation results in mutual benefits – said Krzysztof Żuk, Mayor of Lublin.
Nowadays, there are over 70 companies operating in the modern services sector. Fifty of them are IT businesses. In 2016, nine companies expanded to Lublin with new offices. In 2015, over 6.4 thousand people worked in the sector in question. A year later, the number grew by 16%, i.e. to 7.4 thousand. BSS companies will find Lublin particularly attractive – 42 modern office buildings with total floor area of 147 thousand square metres already available and 140 thousand square metres under construction.
Convergy's first office in Poland was opened in Szczecin. In Lublin, where the second facility is located, customers of Telefonica Deutchland are served.
– We are proud of what we have managed to achieve so far in such a short period – not only for our customers but also our members of staff and the local community. It proves how devoted, enthusiastic, and passionate our employees are. We are excited to see the great number of people who started their careers as specialists and then moved to new positions – as managers, coaches or trainers. Our company culture is founded on friendly relations, pursuing common goals, and being ready to develop. It proves that nothing is impossible – says Paweł Puła, head of Lublin office.
Since January 2017, Convergys has been implementing changes intended to foster relations with employees, for instance, introducing a new salary scheme under which German speaking employees will earn no less than PLN 5000 net p/m.
Additionally, Convergys has also modified its employee development programme and, as a result, offers its staff exciting career opportunities within its horizontal structure. The new scheme allows employees to plan their career path at the very beginning and, with the support of the management staff, follow it successfully.
Furthermore, Convergys developed 'Be the Best' – an attractive employee motivation program adapted to the needs of the staff working in Lublin. Its objective is to incentivize employees and appreciate their efforts – not only the ones who already have an impressive record of achievement but also the ones who aim at being the best. Within the programme, a vast array of prizes and rewards are available. Their aim is to encourage each employee to constantly develop their skills.