Lublin to grow in 2023
The beginning of the year is a great time to set new goals and check out what investments are planned for the brand-new 2023 within Lublin's budget.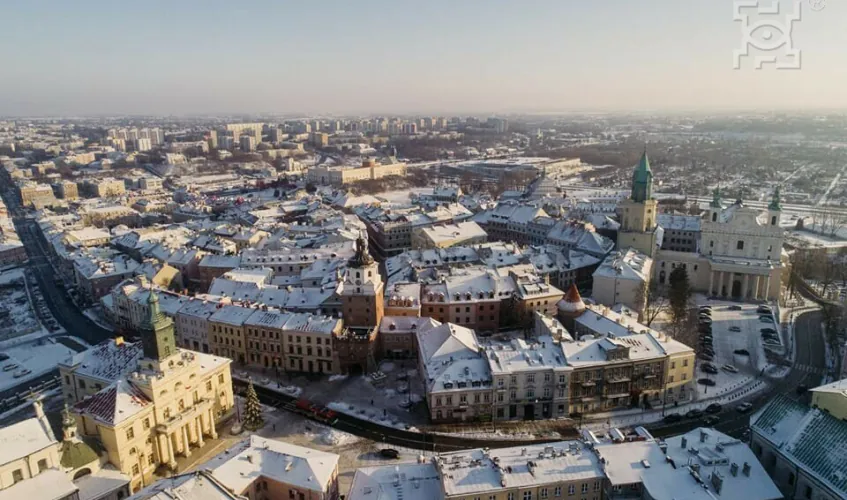 In today's fast-paced and competitive global economy, cities are constantly looking for ways to attract investment and promote economic growth. One of the strategies that many cities have found to be effective is making well-thought public investments in their local infrastructure. This includes activities like building new roads and public transportation systems, investing in education, and sports facilities, as well as developing parks and other public spaces. These types of investments not only improve the quality of life for residents but also create a friendly environment for setting up companies and attracting new investors, who, while opening a new business, very often need to change a place of residence or simply look for a high quality of life for their employees.
What awaits us in 2023? Lublin's authorities will spend nearly PLN 440 million on investments, which will improve the citizen's quality of life and make the city smarter and more sustainable.
INTEGRATING CITY TRANSPORT
One of the factors that potential investors pay attention to when deciding on the location for a new business is developed transport infrastructure. Therefore, the city has decided to continue measures aimed at improving the situation in this regard. The year 2023 will be particularly meaningful for our city thanks to the planned completion of the Metropolitan Station along with the reconstruction of the transportation system in its area. The three-storey building will have a total of 18,000 sqm with underground parking of 7,500 sqm. Furthermore, the project includes the revitalization of the railway station areas and the creation of new urban space. Internal access roads, parking stands, pavements, and green areas are in the final phase of completion and soon will serve Lublin citizens. This is undoubtedly the most important undertaking we work on, not only for the city, but for the entire region. What is more, in order to improve traffic flow in this area, the city scheduled a very important road investment for 2023, which is the extension of Lubelskiego Lipca '80 Street, together with construction of sidewalks, bicycle paths, and bus bays that will complement the project.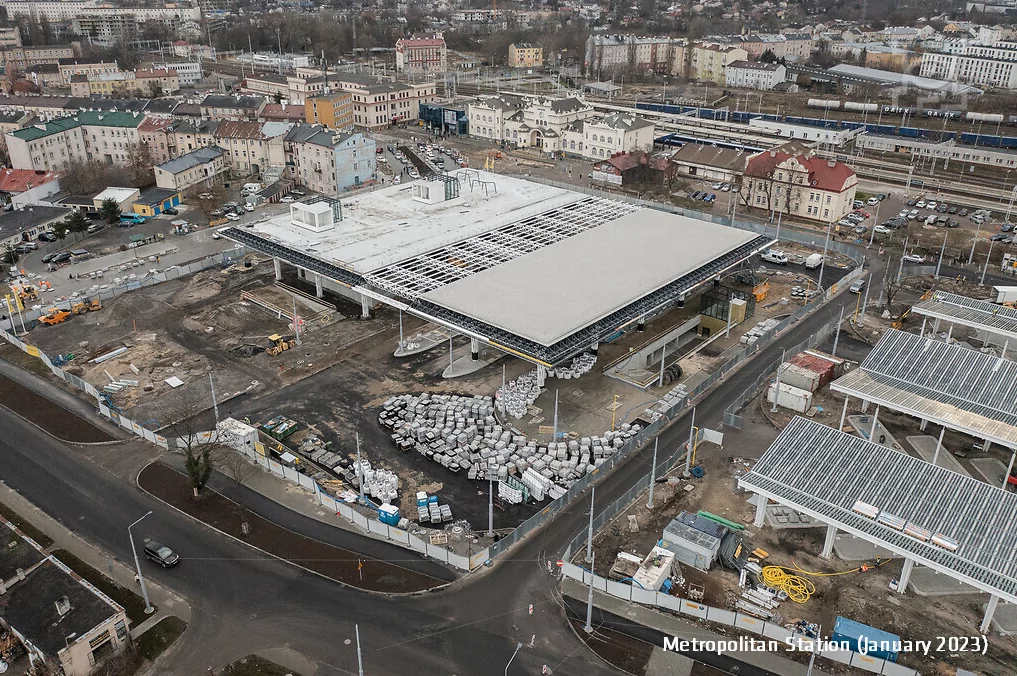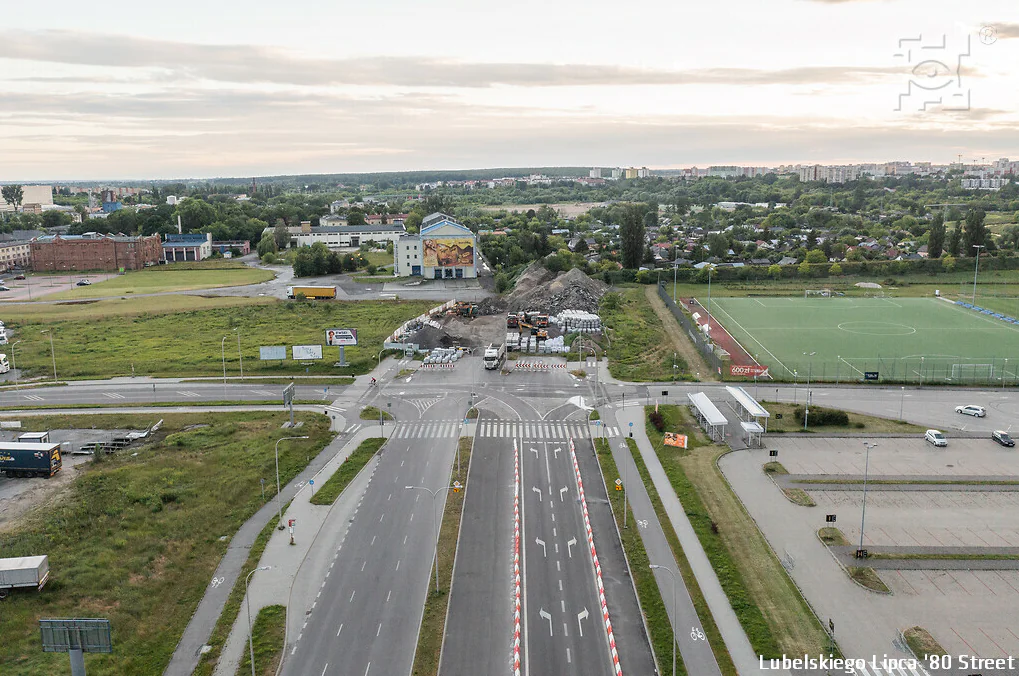 Thanks to this road, the whole communication system around the Metropolitan Station will be completed. The investment will improve access to sports and recreational facilities located nearby, such as the Arena Lublin stadium and Park Ludowy, says Krzysztof Żuk, Mayor of Lublin.
EDUCATION 
This year's budget for education and social welfare will be maintained on the same level as in the previous year. Thanks to that several school facilities will be built or modernized by 2023, including the completion of an expansion of an elementary school in the Felin district, the reconstruction of a sports field of the Secondary School Complex No. 5 on Rzeckiego Street and construction of an Orlik sports complex on Nałkowskich Street. Moreover, students from High School No. 5 on Lipowa Street will receive two new multifunctional fields, as well as a boules court and an outdoor gym. All of that will be complemented by elements of small architecture, nettings, lighting, and monitoring. It's worth noting that the new complex will be available not only to pupils attending school, but to all Lublin's residents. What is more, the budget includes an expenditure of PLN 1 million for the design of new sports facilities next to an elementary school on Berylowa Street. The project sets forth the construction of a 3×3 basketball court, a parkour area and a gym next to the main complex.
GREEN BUDGET AND LEISURE ACTIVITIES
A high standard of living in a given place has a significant impact on the overall business climate and the ability of companies to attract and retain employees. A city that offers a variety of amenities, green areas, services and a wide range of leisure activities becomes much more attractive to potential investors. That is why Lublin presented new plans that promote sport and create new possibilities for spending leisure time, such as creation of new playgrounds and squares, development of Bystrzyca Valley, which will be transformed into a Riverside Park, reconstruction of the Railwayman's House of Culture into the Children and Youth Art Centre in Lublin. The most important projects in this area regard modernization of the Centre for Culture in Lublin and design of a multifunctional sports and recreation complex with the function of a speedway stadium. The stadium will seat up to 20,000 spectators and will be designed to accommodate motorsports, team sports such as handball, basketball, and volleyball, as well as athletic competitions. New parkland and recreational space will be included within the overall scheme.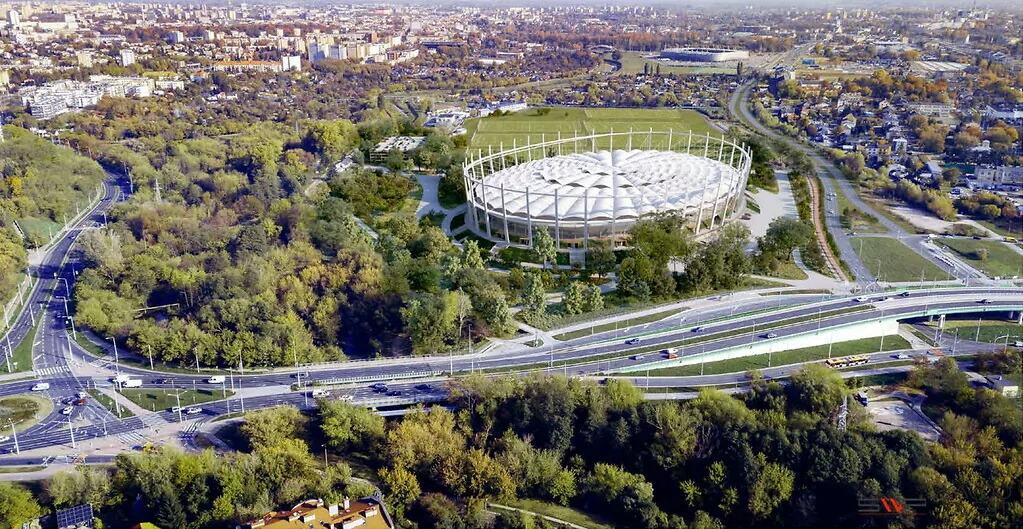 Speedway, along with its popularity in Lublin, has been a nationwide phenomenon in recent years, which shapes the city's positive image in the country and abroad. In addition, the facility is to be designed as multifunctional, and used throughout the year for the organisation of other events, including team games competitions, said Krzysztof Żuk, Mayor of Lublin.
Many of the above-mentioned projects will appear in Lublin thanks to the activity of its residents as a part of the civic budget, green budget, and local initiatives. Through voting within civic budget for 2023, local inhabitants selected 41 initiatives, the realization of which will amount to PLN 14 million.
Each new project chosen by residents translates into a better quality of life in our city. I would like to thank the residents for submitting ideas, voting and selecting the projects that are the most important from their point of view. Now it's time for concrete procedures and actions, stressed Krzysztof Żuk, Mayor of Lublin.
The civic budget is certainly the reason why our squares turn green, roads and pedestrian crossings are safer and the city offers interesting activities tailored to the needs of residents, but the high quality of life is just a minor element that attracts potential investors to a given city. Among the essential factors though is the availability of attractive sites for investment. That's why the city is currently working on adjusting spatial development plans and preparing a variety of investment areas and plots designed for economic activity.
With so much growth and development on the horizon, we have high hopes for attracting new residents and investors to our city.