Medical Inventi – an innovative "artificial bone" from Lublin
FlexiOss bone substitute biocomposite is an innovative material similar in structure and composition to natural bone. It is used in orthopaedic surgery.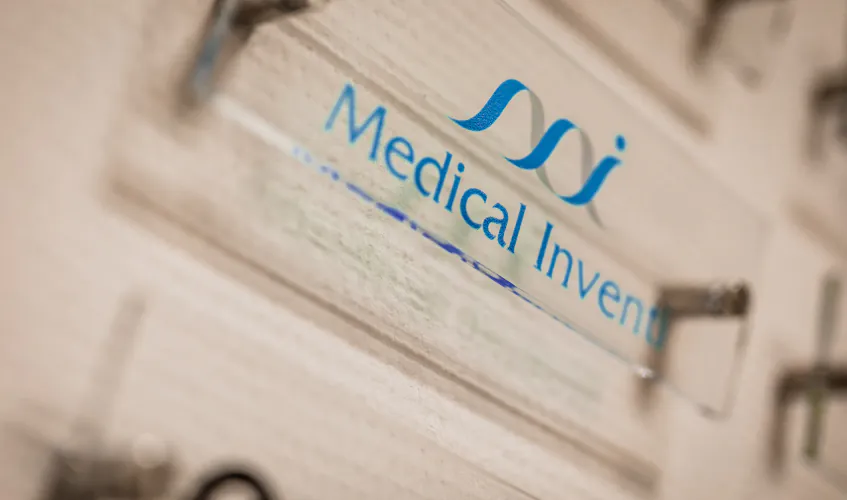 Medical Inventi was established in 2012 on the initiative of a group of scientists, private investors and the Medical University of Lublin, to commercialise an invention developed by a scientific team led by Prof. Grażyna Ginalska, Ph.D. with a significant role of Anna Belcarz, PhD. Our FlexiOss bone substitute biocomposite was created in response to the needs of orthopaedists, but it can also be used in dentistry. In the future, it may also be useful in veterinary medicine. It is an innovative product, repeatedly awarded by the presidencies of the most important industry competitions.
Our bone substitute biocomposite is characterised by its composition and microporous structure characteristic for natural bone. After soaking in body fluids, it becomes plastic and surgically handy, and the sugar (curdlan) used in it instead of protein eliminates the risk of rejection. What is more, it turns out that FlexiOss assimilates calcium ions from natural bone, so that it is able to integrate with. The medical community has already approved the product during the testing phase. We see the demand in the European, Arabic and Asian markets.
Lublin is an important medical and scientific centre. Experts from various fields were involved in the commercialization process conducted by Medical Inventi, including a scientific team from the Lublin University of Technology, which developed an innovative machine park for the production of our "artificial bone". Membership in the Lublin Medicine Cluster, which builds specific know-how and provides a platform for the exchange of experience between companies in the industry, is crucial for us. It also helps to establish key business relations at the national and international level.