Medisept, a Lublin-based manufacturer of hygiene and disinfection solutions, lends a helping hand to fight COVID-19
The City of Lublin undertakes many preventive measures in the combat against coronavirus. Also, more and more entrepreneurs from Lublin decide to join this battle.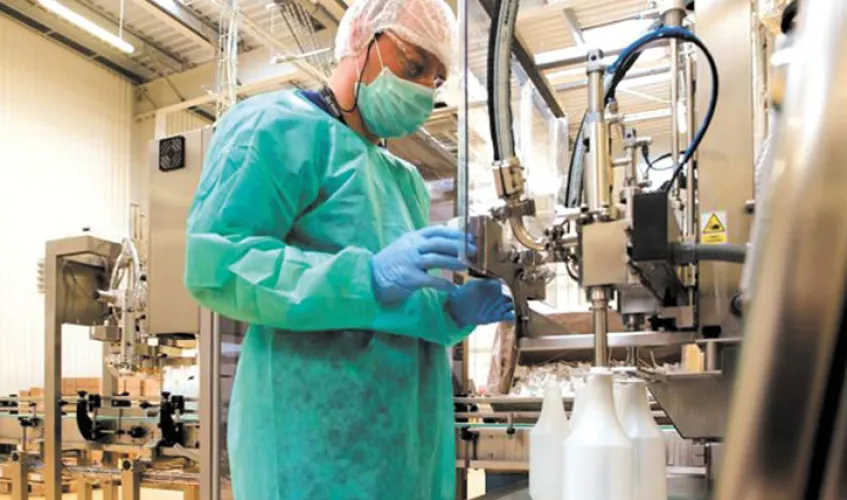 Medisept, the largest Polish manufacturer of professional disinfectants, with its factory in the Lublin Subzone of the Special Economic Zone Euro-Park Mielec, is providing companies and institutions with cleaning supplies and disinfectants. Medisept is supporting local governments, healthcare institutions and police not only by delivering necessary equipment, but also financially. The long list of beneficiaries includes the Lublin Municipal Office, the Centre for Crisis Management, the Regional Ambulance Station, the Regional Police Headquarters, the Provincial Headquarters of the State Fire Service and four biggest hospitals in Lublin: Independent Public Clinical Hospitals No. 4 and No. 1, the Regional Specialist Hospital at Kraśnicka Street and the single-purpose infectious disease hospital in Puławy. Interestingly, the Centre for Crisis Management has been supplied with disinfectants which will be used in collective quarantine facilities, also to increase the safety of employees working at those sites. Social Welfare Homes are about to receive aid as well.
"In our daily job we think about the healthcare system, and in this challenging time we wanted to help even more. We're glad we could join the massive group of businesses and people with good hearts who support those in need, especially our local hospitals, the Regional Ambulance Station, or the Regional Police Headquarters, which we've supplied with personal care disinfectants to be used during their work on the streets", say Przemysław Śnieżyński and Waldemar Ferschke from Medisept.
The company provided professional medical hand disinfectants and huge amounts of surface cleaning agent. What is more, Medisept purchased indispensable personal protection equipment, hospital gowns, gloves, surgical clothing, UV lamps and even lacking patient room's equipment.
Coronaviruses can persist on surfaces like glass, metal, plastic for up to 9 days. Therefore, to break the chain of infection it is necessary to implement procedures for cleaning and disinfecting surfaces, which could have been touched by an infected person. Thus, such aid provided by Medisept will substantially help curb the spread of COVID-19.
On behalf of the Lublin Municipal Office we would like to thank all companies and individuals who join forces and help combat the coronavirus.