Meteor – 30 years of success and growth
markARTUR, operating under the METEOR brand, is a family business that is celebrating its 30th anniversary this year. Over that time, the company has gone through an enormous transformation, becoming one of the most important suppliers of sports equipment in Poland. Read our interview with Jakub Czajkowski, CEO of markARTUR to find out what a company's recipe for success is.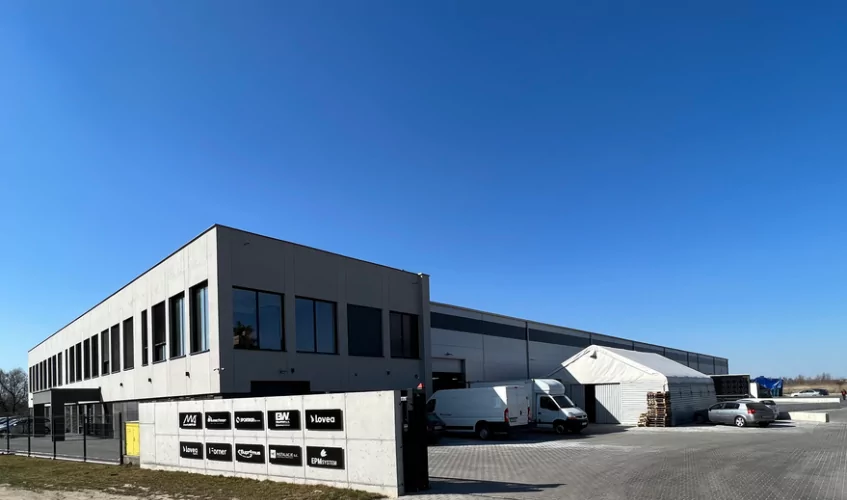 Can you tell us how your company has developed over the last 30 years?
In the beginning, the company was located at Mełgiewska Street and dealt with sports equipment import. We started with basketballs but later, we extended our assortment of football, handball, badminton, table tennis and athletic equipment. Driven by the rapid growth of e-commerce, the company also decided to launch online sales. Around that time, about 10 years ago, I joined the company to support my dad. I have worked my way up through the company, starting in the warehouse and offices and gradually becoming involved in more and more areas of the business. During this time, we wanted not only to expand the range of our products but also establish international contacts. Participation in international trade fairs and study visits to our suppliers was a turning point for our firm, as it resulted in many new and interesting ideas for the company's development, such as cooperation with Amazon.
You have mentioned international cooperation and the internationalisation of the company. Are you currently taking any steps to develop exports?
Along with the development of e-commerce, we wanted to be more visible not only in Poland but also internationally. We had reached a point, when we couldn't grow as fast as at the beginning of our activity because our products were already available in many shops and sports store chains, therefore we decided to start a cooperation with Amazon. Initially, we have been exporting our products to Germany, later also to Italy, Spain, France and Great Britain. Currently, we are focused on expansion to American, Turkish and Japanese markets.
Does the growth of the company mean that you also plan to increase employment? If so, which competences and specialists are you going to search for? 
At present, we employ around 50 people, but we still recruit specialists in e-commerce and PPC advertising. We are also looking for export and logistic experts.
Due to the pandemic, many industries face the negative effects of COVID-19. Do you also notice any limitations in your daily operations?
Unfortunately, the pandemic has also brought some difficulties in our case. All supply chains were disrupted and the cost of transporting goods from Asia increased significantly. In terms of sales, though, the company's turnover increased by 40%. The aforementioned delays, and lack of deliveries, caused very problematic downtime for us. As interest in our products increased, at one point our warehouses were empty and subsequent deliveries, even though they had not yet arrived, they had already been sold. It was also a challenging time in terms of team management – working remotely, introducing three shifts to meet sanitary requirements and limiting staff contact. Fortunately, we were able to adapt to the changing working conditions and most importantly, the pandemic time didn't stop us from moving to a much larger space located at Zadębie Street in Lublin.
Speaking of the increase in sales during the pandemic, do you analyse new trends among your customers?
Yes, we analyse the needs of our clients on an ongoing basis. According to our records, our customers want to spend time actively, we have noticed particularly great interest in individual sports like cycling, roller skating, and activities you can perform in a garden such as trampolines and badminton, which is certainly the result of the introduced lockdowns.
Thank you for the interview, and on the occasion of the 30th anniversary of the company, we wish you much success in the future.