Modern business services in Lublin
The economy of the 21st century in highly developed countries is based on the service sector. For this reason, over the past few years besides stimulating local industry thanks to the SEZ Lublin Subzone, Lublin has made efforts to become one of the most important Polish centres of modern business services. In the year of 700th anniversary of the city, we can say that we succeeded, as it is confirmed by industry reports and undiminished interest of BSS companies in Lublin.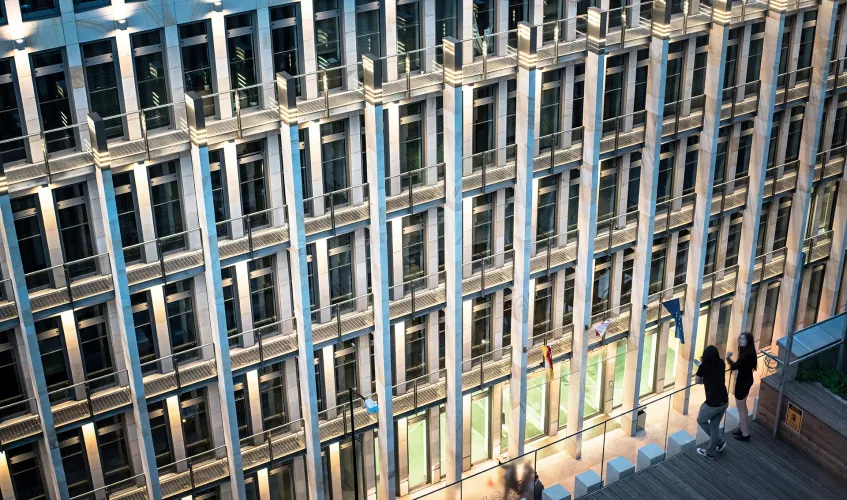 At present, there are more than 70 enterprises in the modern business services sector in Lublin, and only a matter of time is the emergence of new ones. All indicates that at the beginning of next year we will finally see the decisions of three other international companies considering the location of their service centres in Lublin. It would significantly increase employment in the sector, which currently creates almost 8,000 jobs – nearly half of it in ICT. We are also pleased with the steady development of the companies already present in the city. The latest example of this is Lublin Site of Convergys Corporation, which will provide Samsung Electronics Polska with its pre-sales and after-sales customer service operations.
With the growing importance of Lublin on the map of Polish centres of the BSS industry, the supply of modern office space is rapidly growing in the city. In a next few days, the resource of 46 buildings with an area of ​​almost 160,000 m2 will be expanded by the first of the CZ Office Park buildings. Thanks to this investment, Lublin will get ahead of Szczecin and become the eight biggest office market in Poland, offering in total almost 180,000 m2. What's more, Lublin will soon strengthen its position as there are already four more buildings under construction, providing approximately 30,000 m2, and another 80,000 m2 of office space is at the preparation stage.
What is worth pointing out, Lublin's high position among the leading BSS centres in Poland is confirmed by reports of key institutions of the modern business services sector. Particularly interesting is the latest report "Business Services in Lublin" prepared by the Association of Business Service Leaders (ABSL), which confirms the theses presented in the previous report "The sector of modern business services in Poland 2017" and in detail describes the development of the BSS industry in our city. I encourage you to read the report which will be available next week on www.invest-in-Lublin.com and the ABSL website. Hence, I recommend you following our LinkedIn page.