More commercial premises are about to hit the market in Lublin
Over the past decade, Lublin has surpassed many of the larger Polish cities in terms of development. Convenient location, excellent accessibility (including the international airport), numerous infrastructural projects as well as a pool of skilled workers are few among many Lublin's assets which undoubtedly attracted investors who had made decisions to locate their activities in our city.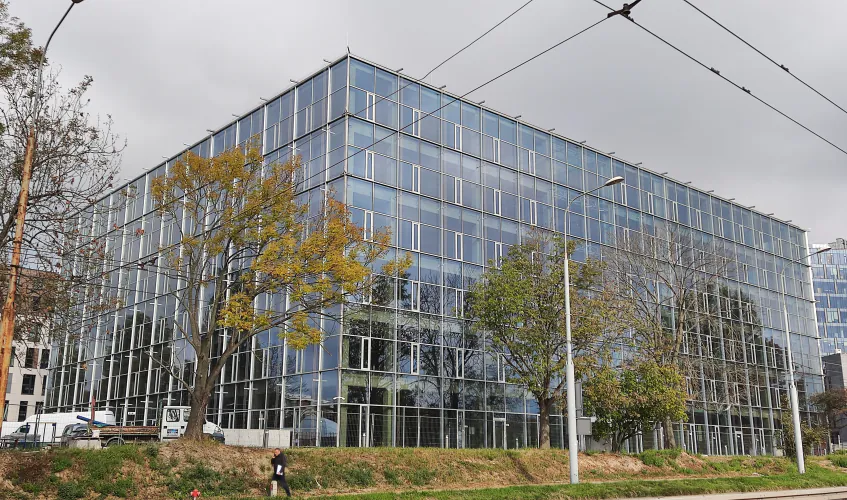 From the perspective of the modern business services sector, which is a driving force of the economy in Lublin, one of the factors when choosing a business location is access to a modern office space. A significant year for Lublin's office market was 2017 when four facilities with a total area of ​​31,978 sqm have been implemented. The largest and most prestigious of them was the CZ Office Park A (​​20,900 sqm). Nearly 30,000 sqm of modern office space was also supplied to the Lublin market in 2018, the largest projects put into use at that time were the Spokojna 2 building and CZ Office Park C.
2021 also turned out to be a breakthrough year for the Lublin's office market. Recently, two significant office investments have been commissioned for use – G7 Inter Office (12,000 sqm) and Wojciechowska 9B (6,700). As of today, Lublin's total supply of Grade A and B offices stands at 228,011 sqm in 55 buildings across the city, where Grade A space accounts for 56% of Lublin's offices.
Lublin currently has two office developments under construction which will soon feature the office market with an additional 16,820 sqm namely CZ Office Park D and Nałęczowska 100.
CZ Office Park D
CZ Office Park D is a 7-storey A-class office building with a leasable area of 16,000 sqm which is due to complete in the first quarter of 2022. The investment distinguishes itself through its high-quality standard and excellent location, close to the city's main communication routes and academic centre.
This 25-metre tall facility will be divided into 1 underground and 6 aboveground floors. On level 0 there will be a reception hall and offices of the management and administration, while on level -1 a garage with an area of ​​1,586 sqm together with a gym and employee locker rooms will be provided. The remaining floors will house employees' offices. The project plan also foresees the construction of a viewing terrace on the roof of the B1 building.
The whole facility is to be fully adapted to the needs of people with disabilities.
The office building has been designed in a way that exposes the natural textures and colours of the materials with minimal usage of plasters and paint coatings. Standard equipment of the facility includes an air-conditioning, ventilation system, raised floors, suspended ceilings, but also good-quality floor coverings, and a reception desk with 24-hour security.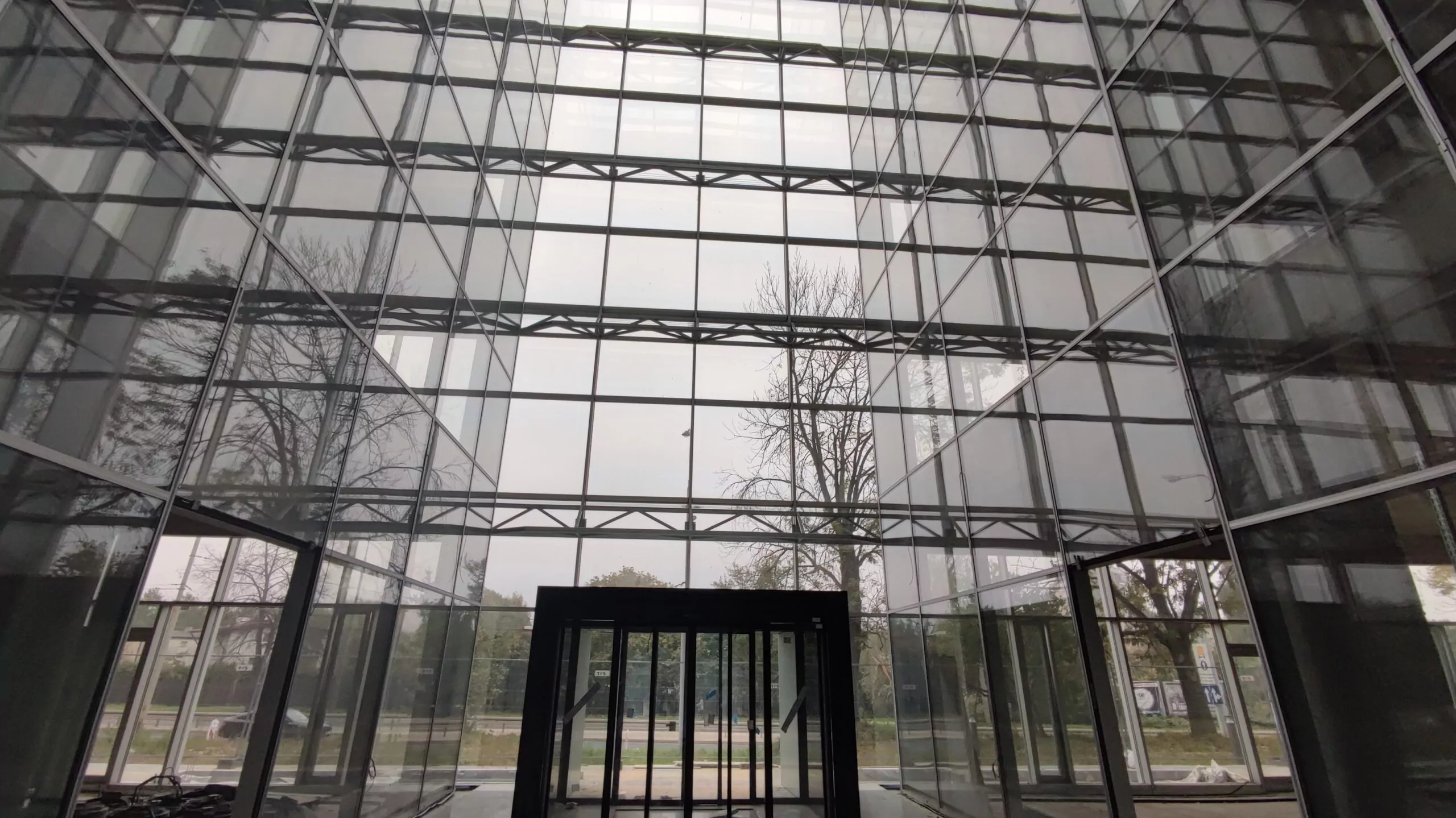 Office buildings are undoubtedly important from the perspective of the local economy of Lublin. Although building such as CZ Office Park D or recently put into service – Wojciechowska 9B will significantly increase Lublin's office supply, it is also worth mentioning a smaller investment that is currently under construction in Lublin – Nałęczowska 100.
Nałęczowska 100
Nałęczowska 100 is a project that is based on reinforced concrete technology. This two-floor building with an area of 820 sqm will be an ideal alternative for small companies looking for a modern space. Potential tenants will have 40 parking spaces at their disposal.
The building uses the latest technologies including mechanical ventilation, CCTV and AC (access control) but also LOXONE controls the usage of which enables to control the building via an application from anywhere in the world. A useful solution is also the implementation of a 3-pipe VRF system which enables heating in winter and cooling in summer. The system is controlled by local applications, which combined with photovoltaics, ensures a very cheap operation of the building. Completion of work is planned for the second quater of 2022.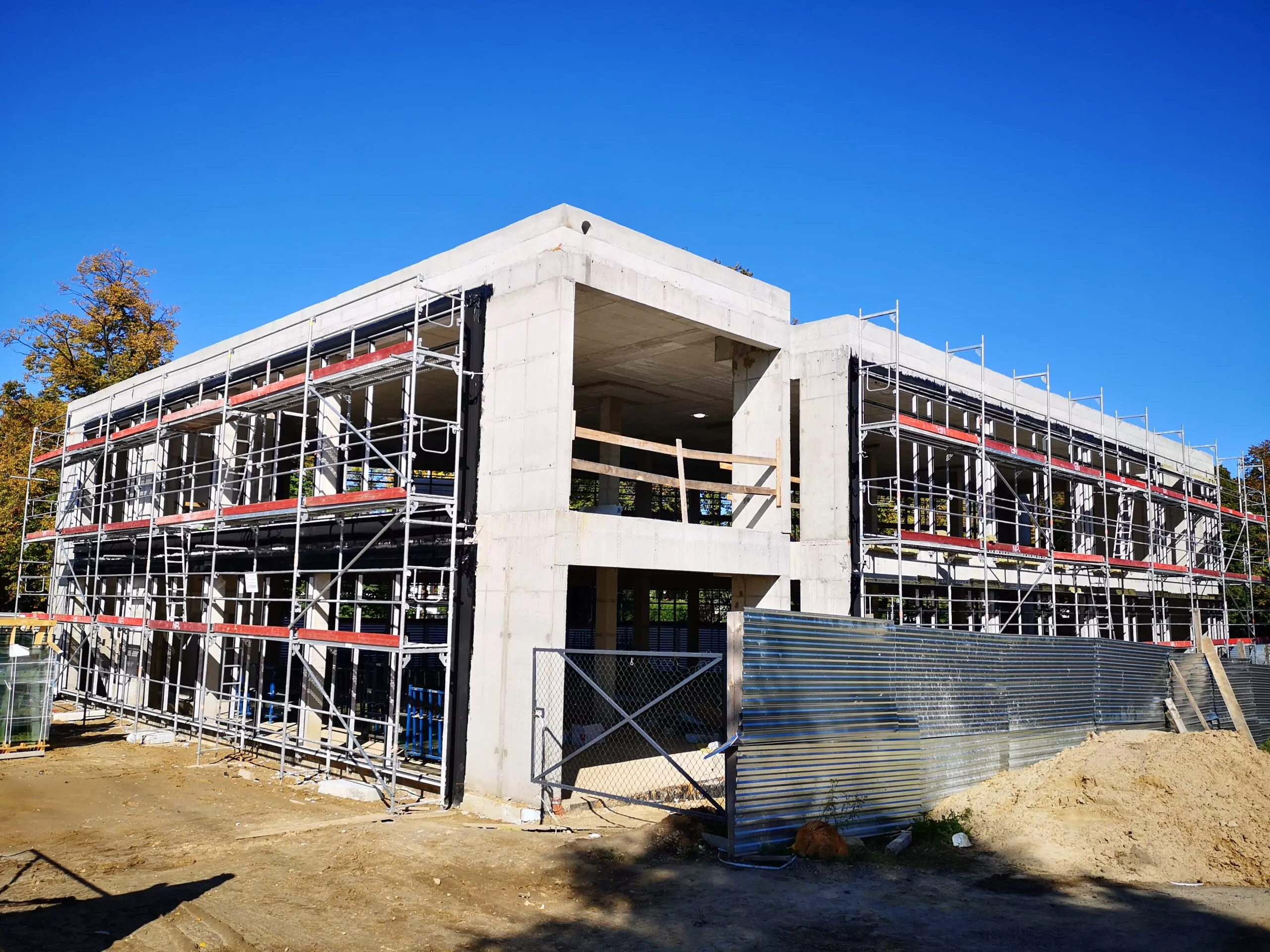 What about hotels?
The hotel market in Lublin has been growing in strength for several years. According to the data published by the Central List of Hotel Facilities (CWOH), there are currently 37 hotels in Lublin, and their number is constantly growing. Soon, the Lublin hotel base will be enriched with a new venue in the city centre as the B&B chain is opening a new facility at 3 Maja Street in Lublin.
The hotel is to be categorized as two-star. Guests will have 130 comfortably equipped rooms at their disposal, which will provide a friendly space for work and rest. The hotel will be able to accommodate 284 guests. Like other facilities belonging to the chain, it will be fully air-conditioned, perfectly soundproofed, and will provide guests with free access to high-speed Internet. The offer will be complemented by a breakfast room and a well-equipped conference room.
The last finishing works are currently underway in the facility. At the same time, interior spaces are being arranged and the facility is equipped. The site around the investment has also been tidied up.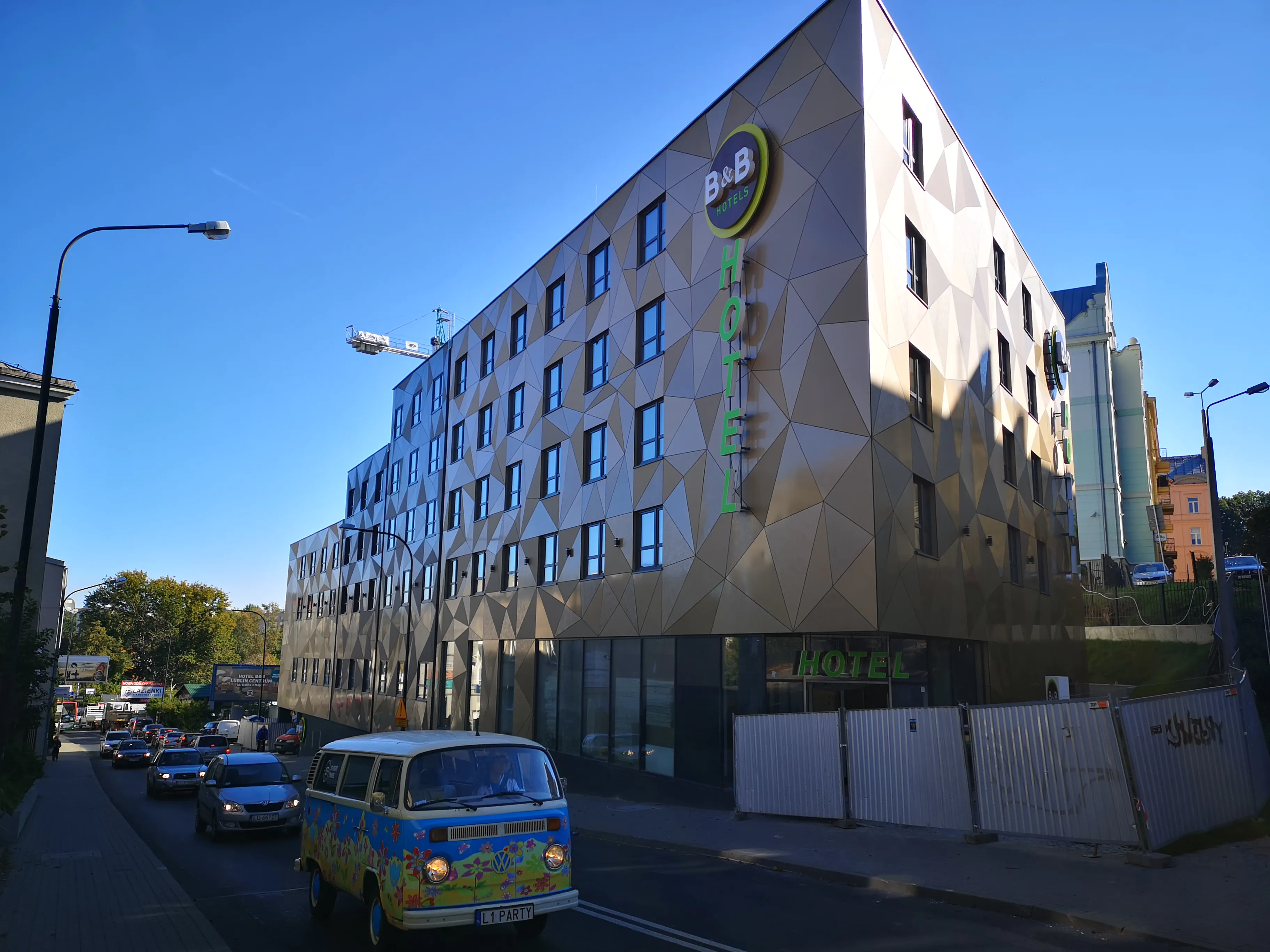 Although the development of the real estate market is an opportunity for the economic growth of the region, the mere construction of new office buildings and service premises itself is not enough to achieve success. It is only halfway leading to it. The most important issue is finding tenants who will occupy the new office or commercial space. The infrastructural position of Lublin on the map of Poland is constantly improving, which favours the influx of new investors and companies willing to expand their activities in this part of Europe. There are many factors that encourage entrepreneurs to locate their business in our region. The crucial ones include rent prices that are very competitive compared to other major markets in Poland or the availability of human capital including university graduates and skilled staff. However, we believe that the widely implemented investments in our city will create even better conditions for the city's development, making Lublin more and more attractive both for residents and investors.