NOYEN – Lublin-based manufacturer of internationally recognized industrial machinery
Over nearly two decades, NOYEN has transformed from a micro-enterprise into a trusted supplier of comprehensive and innovative machinery solutions for international leaders in various sectors of industry.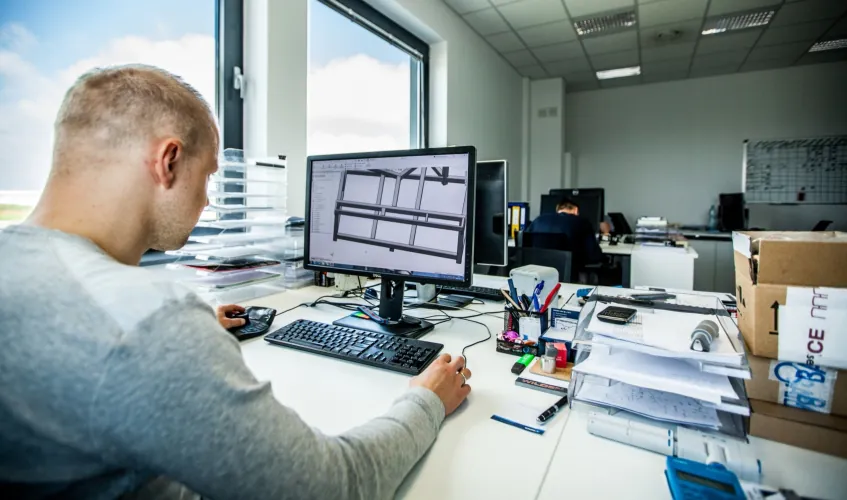 Our company has been connected with Lublin since the very beginning. We specialize in industrial cleaning machines. Among our customers are domestic and international companies operating in the aerospace, automotive, machinery and mining industries among others. Having decided to invest in a new production hall, we considered various locations in Poland. We chose to remain in Lublin, with the major argument supporting this decision being exceptional support from the Investor Relations Department in the process of locating the project within the Special Economy Zone. Our partnership with the town was, and still is, one of the main catalysts of growth of NOYEN.
Lublin offers a good environment for the development of advanced engineering, with plentiful resources of qualified engineering personnel. Indeed, we have been capable ofbuilding our team using locally available personnel. We offer young, talented graduates the opportunity to develop. Lublin is also a very good location for holding business meetings. The proximity of the atmospheric and vibrant old town makes our customers very eager to visit, and they always have a good time. This certainly improves the atmosphere and outcome of business negotiations.
Being of local origin, I have been observing the dynamic changes taking place in the city for years. Lublin has already reached a level that guarantees growth to companies based here, as well as a high standard of living to their employees. Nevertheless, efforts are being made to further improve that state of affairs. I am pleased with the expansion prospects created by Lublin Airport and the expressway to Rzeszów, which will soon connect the city with our business partners in the south of Poland.