Plastic Omnium driving future of automotive industry
The Plastic Omnium Group operates in the broad automotive industry, primarily engaged in producing parts and accessories for vehicles. The Lublin plant is one of 137 production facilities located in 25 countries. Aware of environmental issues the world is facing today, the company is focused on designing more sustainable mobility, introducing alternative energy solutions, new mobility habits and increasingly smarter vehicles.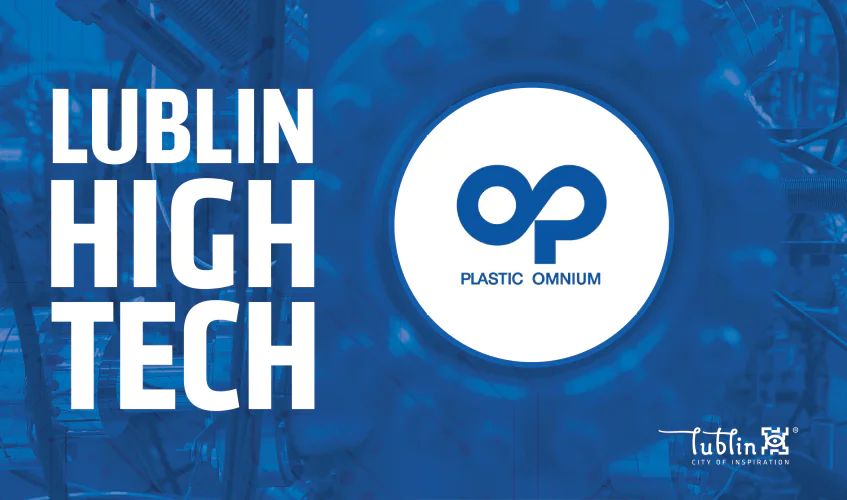 So, Mr Gościcki, could you please tell us about Plastic Omnium and the role of the Lublin branch? What are your specialities and products? 
Plastic Omnium consists of several business lines. One of them, Clean Energy Systems, provides fuel-based energy solutions while minimizing exhaust emissions. Meanwhile, the second division, Intelligent Exterior Systems, is responsible for the production of modular exterior systems for car equipment – components designed to reduce the weight of the car, thereby improving its aerodynamics. Plastic Omnium also has a division called HBPO, which was a previous joint venture with Hella, but now wholly belongs to Plastic Omnium. HBPO creates modular front-end components for cars, which include the bumper, grill, radiators, headlights, and sensors, and then supplies these modules to car assembly lines. Additionally, there is a recently established division – New Energies, that focuses on modern and advanced hydrogen-based propulsion systems and fuel cells. Furthermore, our recent acquisitions of one of OSRAM's companies and Varroc Lighting Systems resulted in the creation of the Lighting Division, which produces a wide range of exterior and interior lighting for automobiles.
Two of the divisions I mentioned above are located in the Lublin region, that is Clean Energy Systems with a manufacturing plant in Lublin and Lighting Division located in Niemce. As a Clean Energy System business line, we manufacture fuel systems produced with blow-moulded polyethene. We supply complete tank modules that can be equipped with pumps, hoses, filler pipes, valves, filters, fuel vapour separators, and more. Filler pipes are produced using various technologies including extrusion blow moulding, multidimensional moulding, and single-layer pipes.
The SCR system, which is a catalytic exhaust gas reduction system for diesel-powered cars that stores AdBlue in tanks, is also produced at the Lublin plant. Importantly, we are the sole manufacturer of SCR modules that pump and dispense AdBlue.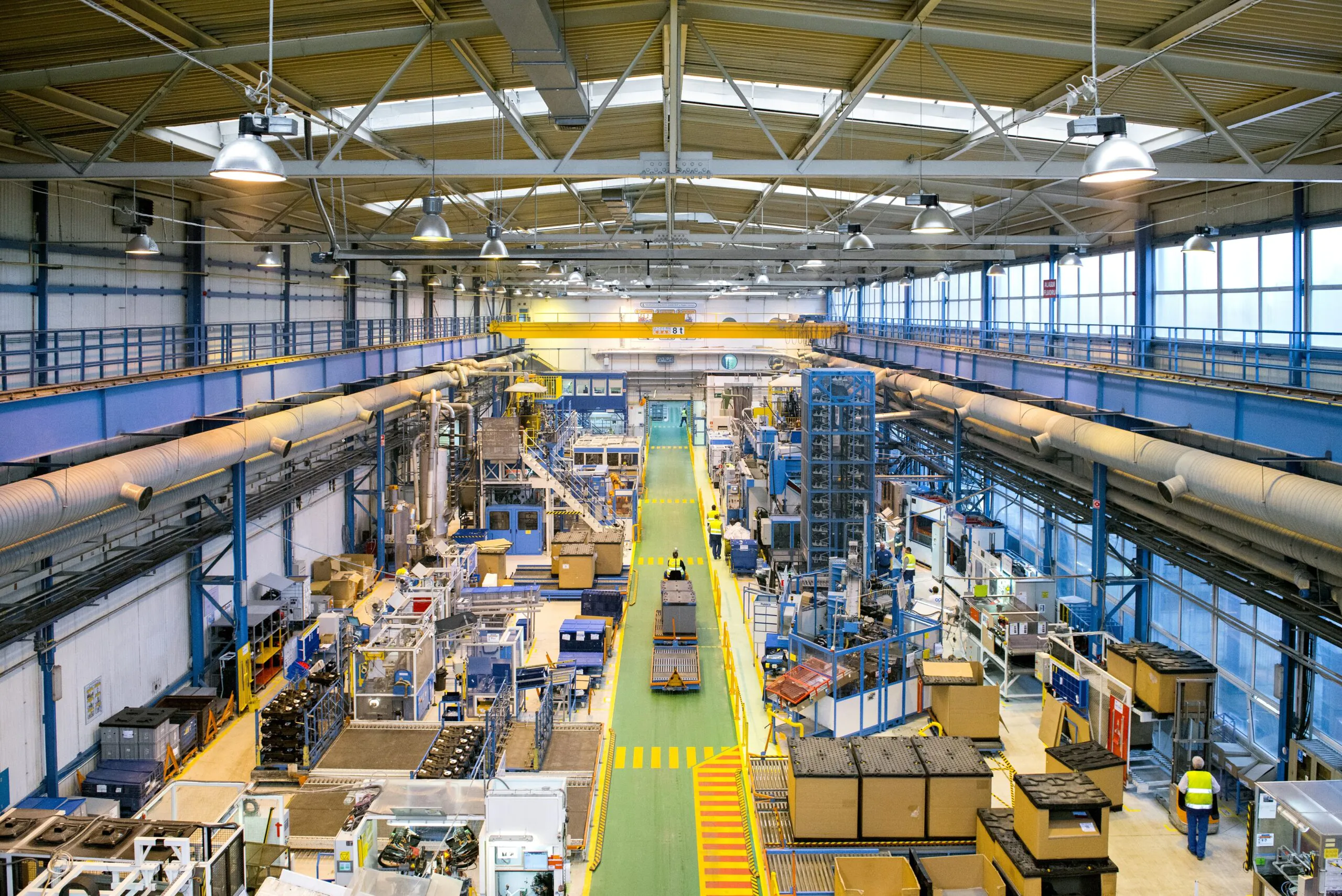 What are Plastic Omnium's biggest clients? I am asking primarily about customers of Lublin's branch.
In fact, every automotive company is our customer including brands such as Dacia, BMW, Bentley, Porsche, VW, PSA Group – Stallantis, Renault, Chrysler, Ford, and GM, among them there are also Chinese automakers. We can confidently say that we have clients all over the world.
The automotive industry is very peculiar and competitive. Does Plastic Omnium, despite all of that, manage to achieve a strong position in the market?
As a matter of fact, all of our divisions are leaders in the market. The Clean Energy Systems branch has more than 20% of the market share, and this is also true for other business lines. Therefore, we are the company of choice for most of our customers.
Innovation is one of the three pillars included in your development strategy. Tell us a bit more about it. Are those innovative activities somehow connected with the department of R&D that is located in Lublin's plant?
We cannot say that this is an R&D Centre. We do work with the technical and development centres of our divisions though, such as the product design department, which is subjected to the R&D Centre in Compiègne near Paris and responsible for designing products, including those produced directly in Lublin.
In addition, one of our R&D activities involves the production of special goods. Although the production process itself isn't strictly an R&D activity, the fact that these products are unique and not mass-produced means that our employees have to develop standards for the machines, concepts, and new technologies used in the process. As a result, we categorize this work as R&D.
Do you cooperate with Lublin universities?
Yes, we frequently work with a highly specialized staff of Lublin universities. Additionally, we collaborate with experts from the Lublin University of Technology in various areas related to our current activities. We are always open to expanding our cooperation with the scientific community. This also extends to students, as we are willing to share our practical knowledge with them. Given the wide range of possibilities for potential cooperation, we eagerly await initiatives from the universities in this direction.
What competences in terms of employment are you looking for among your employees? Could you indicate specific fields of study whose graduates are welcome in your company?
As for now, we hire 500 people, but we are still looking for more talents to join our team. Particularly those qualified in mechatronics, mechanics, electronics, and electrical engineering, but also quality management specialists. To be honest, any engineer can find a place in our company, although I need to clarify that our engineers are required to have the appropriate skills, including language proficiency. As an international organization, it is essential that our employees have the appropriate language abilities, as a lack of them can lead to various challenges. Currently, it is difficult to find employees that will meet all of our requirements. Maybe it is caused by the fact that our company is quite specific. We are not a commercial firm, therefore you cannot find our products on a supermarket shelf. We create products that are delivered directly to car manufacturers, therefore our brand may not be recognisable to everyone. Perhaps it's also because we don't brag about our achievements and position. Market marketing is not crucial for our business, as it doesn't influence car manufacturers' decisions on whether to use our products or not.
Moving on to the topic of advanced technologies…tell us more about the company's recent project and production line for hydrogen tanks.
As I said before, we are part of an international corporation, therefore our activities within the Lublin branch involve also R&D work. Together with other units we work on developing new technologies as well as new products, including hydrogen tanks, implementation of which in vehicles is now a necessity due to new emission standards and norms. We have already gone through several stages, determining what standards manufacturers must meet, so their cars can be sold and approved for European and world markets.
One of the solutions offered and used by the Clean Energy Systems division are SCR tanks that allow AdBlue to be dosed in the exhaust system, and as a result, reduce emissions. Diesel with an SCR system is currently the cleanest combustion engine, even cleaner than today's petrol powertrains. The car however needs to be equipped with SCR – a catalytic exhaust gas reduction system. Further developments in the automotive industry move towards complete reduction in emissions – the answer to which is the usage of hydrogen propulsion systems.
In this regard, we have two options: hydrogen propulsion with a fuel cell that generates electricity, or, as in the case of Toyota, internal combustion engines that burn hydrogen. Electric drive is a trend in the market, but it is not the ultimate answer to the requirements car manufacturers need to face. The final solution for them is hydrogen propulsion. We are aware that hydrogen drives will become more and more popular and ultimately widespread in use. Today, they still have some limitations, particularly in the production of hydrogen tanks, which are not as efficient or mass-produced as the automotive market expects. However, work is underway to improve the efficiency of the production process for these tanks.
Our Lublin department is also preparing for the fact that at a certain point, fuel systems will disappear from the market, along with internal combustion-powered cars. We know that there will be a moment, we will have to shift toward the production of hydrogen tanks. The New Energies division is preparing us for this, and research and development centres are working on developing the new technology. We are also part of this process, and our role in Lublin is to develop production technology and machines for the production of hydrogen tanks.
At what stage of implementation is the product manufacturing technology? Has the solution been fully implemented, or is it still undergoing development?
Currently, hydrogen tanks are being produced at several of our facilities using machinery built in Lublin. These tanks are currently only available in limited series, such as those produced for Mercedes. In addition, we supply high-pressure hydrogen tanks, which are also manufactured using our machines. Some of these solutions are already patented or have intellectual property protection, as the tanks are produced using the well-known carbon fibre winding technology. However, there are still issues that need to be addressed, particularly due to the immense mechanical strength required for these tanks, which can reach up to 1000 atm.
Can hydrogen tanks be compared to conventional fuel tanks?
These two types of tanks cannot be compared in a simple way, as they are based on completely different technologies with unique technical requirements. However, one important factor to consider when comparing these two products is the safety of the driver and passengers, who must be protected from harm in case of any leaks. Due to the high explosiveness of hydrogen, strict safety requirements must be met. The validation process for hydrogen tanks takes place at a pressure of 1200 atm, while the usable pressure is limited to 700 atm. This means that the tank must be nearly twice as strong as it would be during normal use.
Nowadays, transitioning towards green energy poses a significant challenge, not only in the automotive industry but also in terms of energy production and the transition to sustainable energy sources. In light of these challenges, does Plastic Omnium see new development opportunities?
First of all, in the current situation, our opportunities for acquiring new customers are increasing. Currently, we are focused on passenger cars and commercial vehicles. We have not dealt with trucks before, and new opportunities arise here. If trucks are to be powered by fuel cells using hydrogen as a propulsion, this will fit perfectly into the scope of our activities and future business. And it doesn't stop there, as hydrogen drives may also appear in rail and air transportation.
Are you planning any new investments or increases in employment in connection with your new projects?
In 2025, it is expected that there will be 200,000 hydrogen cars on the road, which will not require large investments. However, just 5-6 years later, this number is believed to increase by eight times to two million cars, which will require corresponding investments. We will adjust our production capacity to meet these requirements. It is likely that some of our plants, which have previously produced fuel systems, will shift to the production of hydrogen systems, but this transition will take place gradually over the next few decades. We currently have 137 plants, all of which will transition to the new technology over time.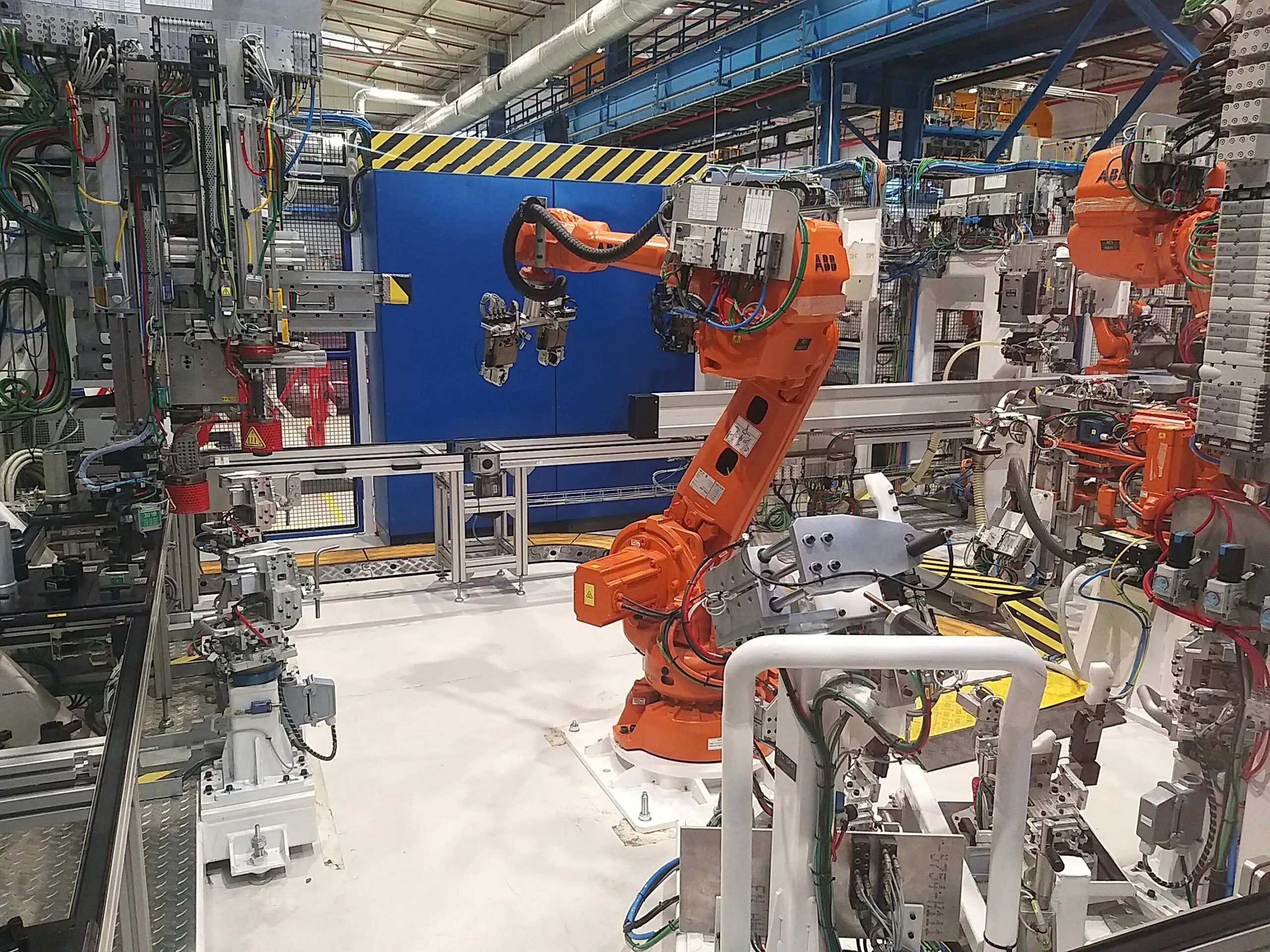 Is the trend towards automation and robotization of processes visible in your company, and does it result in a reduction in the number of employees?
Given the current challenges in finding suitable workers with the right competencies, robotization is a helpful solution for filling labour shortages. For companies like ours, producing machines that significantly eliminate employee contact with the production line is not something new. The vast majority of operations are performed by robots, including hydrogen tank production lines. The current trend in Industry 4.0 involves automating production processes and replacing some processes with robots, automatons, and collaborative robots. Additionally, support computer systems and programs automatically collect and process data, thereby automating production processes in terms of data analytics.
Overall, the usage of robotization and automation has become a common practice in the industry. The primary reason for this trend is the changing labour market, which presents challenges in finding suitable workers. Therefore, companies and corporations are implementing these solutions as a remedy to the current situation.
As a company, you pay special attention to your CSR policy. Can you tell us about your most important activities in this matter?
Mainly we focus our actions on protecting the environment, but now we are also concerned about everything that is happening in Ukraine. As regards that, we decided to support the largest organizations in Poland and Slovakia dealing with refugees and helping people in need, namely the Polish Red Cross and Polish Humanitarian Action with 250,000 euros. At our Lublin facility, we have organized aid for refugees from Ukraine, providing food for over 200 people in one of the centres in Rejowiec and delivering more than 4,000 lunches. Additionally, we acted as a HUB for aid from our sister plants in Europe and around the world, sending 23 pallets of first-aid kits, medicine, hygiene products, clothing, and long-term food to relevant aid organizations or directly to Ukraine. Our employees have also been personally involved in charitable activities, such as blood donation campaigns and environmental initiatives, like cleaning up the forest, building hotels for wild bees, planting a flower meadow, and supporting organizations that protect endangered species. We also promote gender diversity in the industry by employing women in our company. And these are just a few examples of the many CSR activities we undertake.
Do you face any challenges in connection with EU goals for energy transition and the energy sources you use?
Each of our production plants has specific emissions targets, and we are actively working to reduce them through various means, such as installing photovoltaic panels, windmills, and utilizing green energy. Additionally, we hold green certificates as evidence of our commitment to using renewable energy sources. These efforts are aimed at reducing our environmental impact.
Let's discuss the construction of the car of the future. What are your predictions about it?
The production of the car of the future is progressing steadily, but it is unclear where this evolution will ultimately lead us. It's possible that automobile transportation may be entirely eliminated in the distant future. However, in the nearer future, we can expect a car that has a limited impact on the environment and is friendly to both the driver and pedestrians. The car of the future will interact seamlessly with its surroundings, able to recognize and identify potential threats on the road through advanced vision systems. These solutions will improve driving by providing users with important information about traffic and other road users. Most importantly, the car of the future will be aerodynamic, lightweight, and equipped with an environmentally neutral drive, such as a hydrogen one.
Does your company already carry out specific orders for parts that could potentially be used in the car of the future, or are these just your business goals for the upcoming years?
As a company, we have already taken concrete steps towards creating the car of the future. We have implemented vision systems, cameras, radars, and reduced the weight of car components. We have also introduced hydrogen drives, aerodynamic components, and car lighting that communicates with the environment. All of that allows us to progressively develop the car of the future. In addition to having proposals and ideas for car manufacturers, we have real solutions. This is our preparation and future strategy because we are aware that the production profile, product requirements, and the car itself will inevitably change. With our concrete solutions, we are ready for that.
How many elements of such a car would you be able to produce on your own as a group?
It seems to me that by counting all the components, we would get a pretty good result. Our group supplies fluid storage modules, exterior modules, lighting, batteries, and battery packs, which make up about 20% of the whole car. As we continue to work on developing hydrogen drive technology, including hydrogen tanks and hydrogen cells, the equipment that we are supplying may change, and this is where we see our future product offerings. We hope to expand and implement these technologies to offer a wider range of products to car manufacturers, which could potentially increase our overall share to 25% or even 30% in the near future.