Pyramid Games: Game-Changer in Lublin High-Tech Industry
The computer games industry, or to be more precise gamedev (video game development), is a relatively young and yet the most dynamically developing sector of the creative industries today. In 2020 alone, Polish game developers generated revenue of almost one billion euros. Its dynamic growth is not only a matter of satisfying entertainment needs in the virtual world, it is also the result of the increased popularity of game mechanics in other high-tech service and production industries. In today's interview, we talked about the potential of gamedev in Lublin and the development of the latest gaming technologies implemented by the Lublin-based company - 'Pyramid Games' with its CEO, Jacek Wyszynski and Julia Kurasz, the company's Chief Operating Officer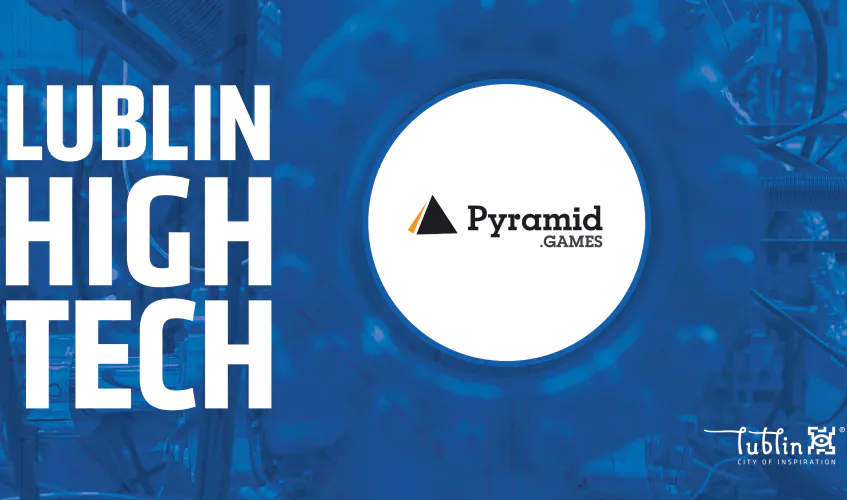 What were the beginnings of your company and what stage of development are you currently at?
We started our business in 2010 as part of the Academic Business Incubators and have been operating as a registered company since 2012. When we transformed into a public limited company, we made our debut on the NewConnect market in 2020. Currently, we employ around 60 people in Lublin and from the very beginning, apart from game production, we do everything to create a friendly place to work and, above all, a space for creative people to develop – we want to show that you don't have to move to other cities to pursue a career in a gamedev industry. We have always felt that what Lublin lacks is a company like ours, so we were determined to develop our business here. At first, we struggled a bit in finding suitable employees. This market did not really exist in Lublin before, so there was a shortage of candidates with the right skills. This is one of the reasons why, since the beginning of our activity, we have also been involved in educational activities. We run the Pyramid Games Academy programme, in which we train students and people who want to change careers. We have created a programme thanks to which academy graduates are ready to enter the workforce after just a few months of intensive training. The best of them are chosen to join Pyramid Games already as our employees. Those who started their careers with us and gain the necessary experience are now responsible for training newbies.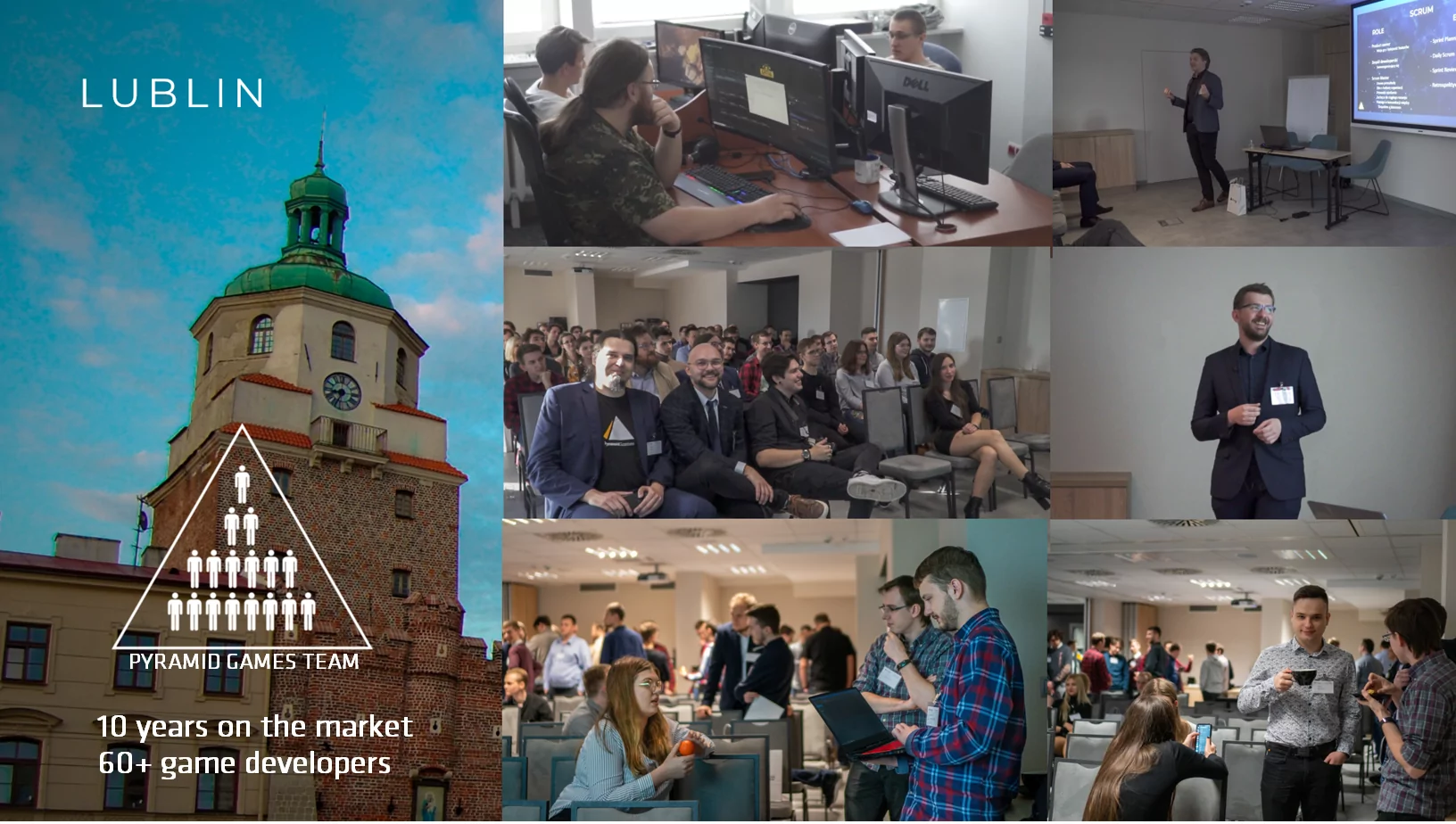 Are there any graduates of Lublin universities in your team?
Of course. They are mostly IT graduates. About 60-70% of our employees are people who have previously worked for us, for example as interns or trainees. We cooperate with various universities. For example, together with the John Paul II Catholic University of Lublin, we run a mentoring programme while the University of Business and Administration made us its technology partner. We help them create teaching programmes and support their events. Students from the Higher School of Economics and Innovation, Maria Curie-Skłodowska University in Lublin or the Lublin University of Technology also come to us for internships. We also frequently conduct lectures on gamedev at universities. As former students, we had to learn everything from scratch ourselves, so we know how difficult it is and how important is for industry experts to support the education process and students.
What does the typical profile of your workers look like? Are those people who are experienced in the field or those who just have started their journey in it? 
Very often we decide to hire graduates of our programme Pyramid Games Academy or those who had already attended one of our internships. Obviously, we also welcome specialists who already have some experience in the field.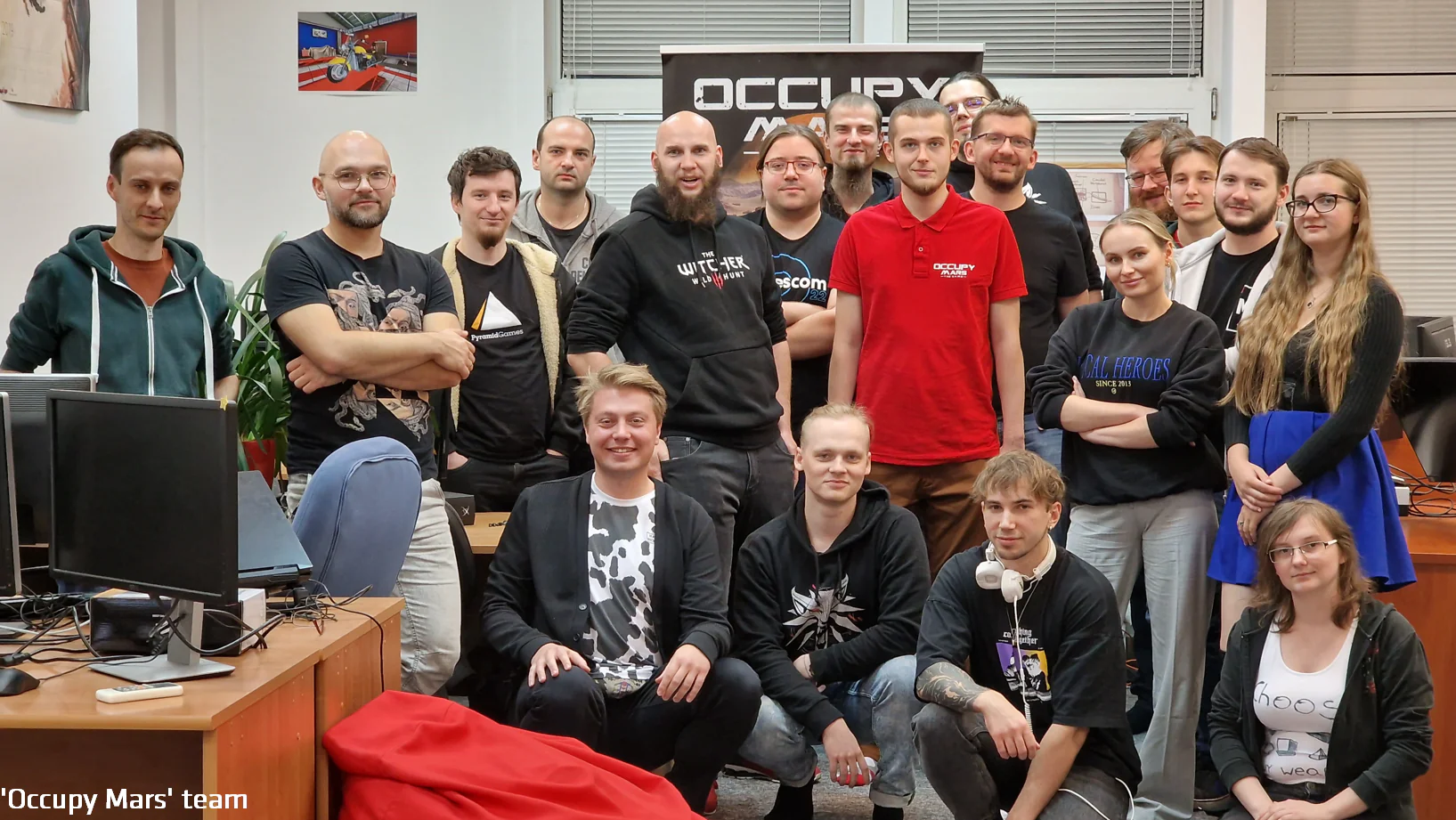 How long does it take to prepare the beginner to work with you? 
A standard training programme lasts about three months and after that time, it becomes clear whether the person stays with us or not. I remember one edition of Pyramid Games Academy which was so successful that 90% of the participants joined our team. We saw how they worked and knew straight away that they would prove themselves in our projects.
Have you had the opportunity to co-create, together with Lublin's universities, teaching programmes that prepare students for work in the computer games industry?
Yes, this is one of the elements we care about when working with universities. As an example, we can indicate, the University College of Enterprise and Administration, which invited us to co-create a new programme. Not only did we suggest topics for engineering or master's theses but we also gave recommendations on issues or technologies that should be included in the programmes concerning game development.
Can you tell us about your products? Do you develop games from scratch, or do you carry out partial orders from other companies?
Due to the unique nature of the industry, we operate in multiple ways. We have several in-house projects, but we also carry out commissioned ones. In recent years, we have adopted a model in which we create simultaneously up to 3 in-house and commissioned projects. Given that one game takes three years to develop, we need to be aware that it requires considerable financial costs and time commitment, that's why we try to diversify our services and carry out additional projects such as 3D graphics or animation. Our main goal though is to create primarily our own products. In most cases, we are responsible for developing a game from the beginning until the end of this process. We provide comprehensive services starting with programming, through creation of graphics, animation, testing, marketing, and ending with game releases.
What are your most recognisable games?
Our flagship projects include 'Occupy Mars': The Game, a Mars survival simulator, which is waiting for its premiere. Our other great project, Dinosaur Fossil Hunter, is a palaeontologist simulator – a game about finding fossils and working in this profession. The game had its premiere in May this year. So far our projects have focused on scientific and technical themes, closer to the real world, without fantasy or violence. In the future, we will certainly diversify them, but at the moment we still have many ideas related to our personal interests that we want to introduce in our games.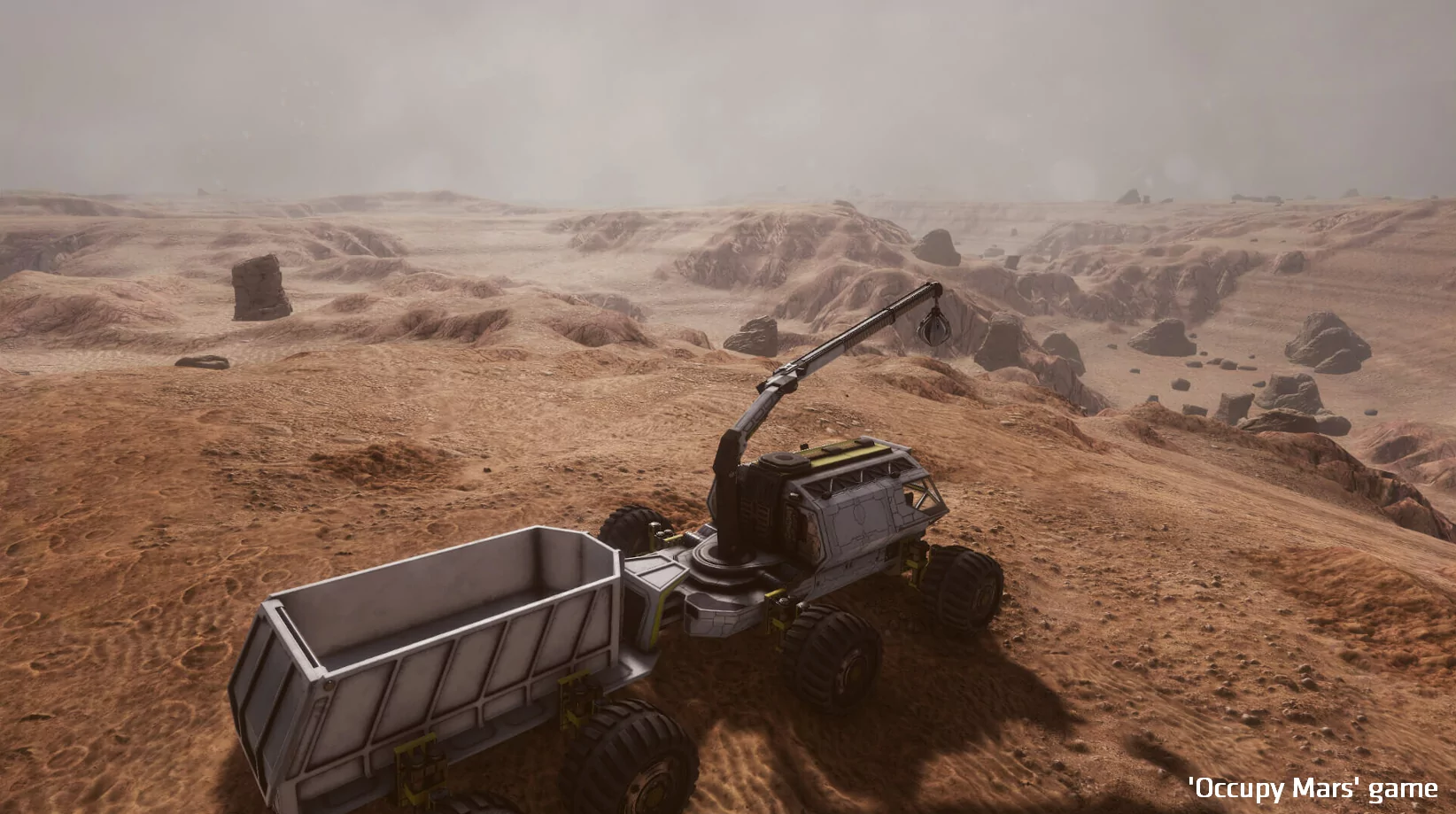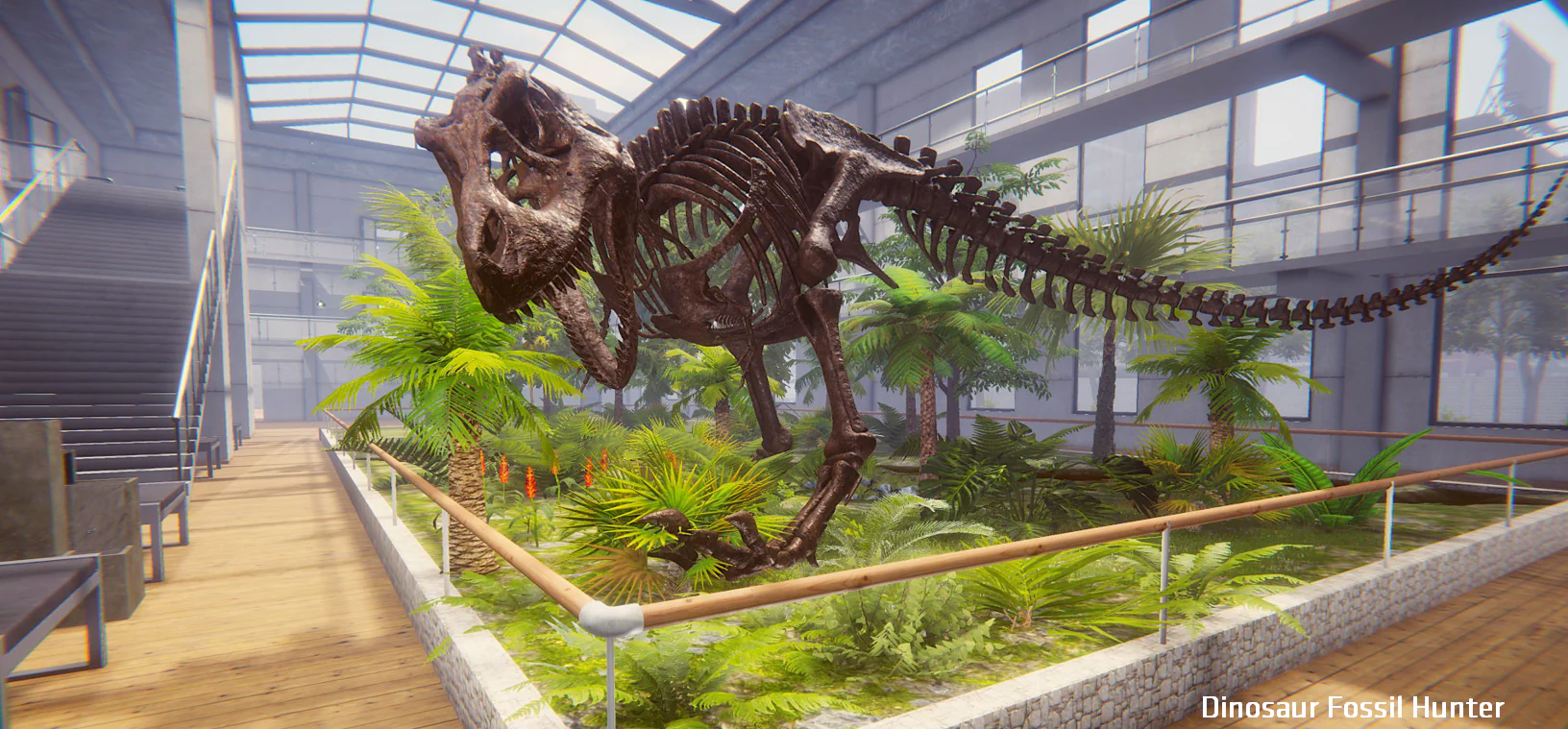 What does the game development process look like? Do you consult scientists and specialists in the field to discuss solutions used in the game?
Of course, we try to keep our projects as close to reality as possible. For example – in our Rover Mechanic Simulator game all rover models are a reflection of what NASA actually sent to Mars. In the game, you can repair such rovers as Sojourner, Spirit, Opportunity, Curiosity, Perseverance, or the Ingenuity helicopter. Our graphic designers had to create everything from scratch because it's impossible to find such detailed models on the Internet to see how to unscrew parts, take a look at what is hidden inside, and so on. During our game, players are given tasks such as fixing the rover, and thanks to the manuals we created, they can actually learn how to do all this while having fun. The only difference between real rovers and ours is the replacement of rivets with screws so that the player can disassemble them. Thanks to our production, players gain knowledge that would normally be difficult to assimilate for themselves, since they would have to analyse and read hundreds of pages of NASA documents.
The same goes with the Dinosaur Fossil Hunter game, in which as a result of discussions with palaeontologists, we had to change the models of the dinosaur skeletons three times to ensure they were consistent with the science. When the game depicts an excavation site, for example, we have to go through the whole process from finding the fossils to excavating them, plastering them and going through a multi-stage cleaning process. We also made sure that the placement of the fossils itself was geologically correct.
The best recommendation and confirmation of the quality of our work is the number of feedback from scientists all over the world. We have been contacted by lecturers who want to use our Dinosaur Fossil Hunter game and practice fossil excavation with students during their classes. Recently, a professor from Argentina visited us to talk about implementing 'Occupy Mars: The Game' into the Physics curriculum in Argentina. These are subtleties that make us proud and confirm that we are moving in the right direction.
Where do you get the inspiration for your games?
The best projects are the fruit of passion. Every good idea proposed by one of our employees affects what we ultimately create. Regardless of the work experience of a person submitting a theme, if the idea is interesting, we try to implement it in the game.
Can your games and technologies be used in a broadly understood business? 
For 10 years I worked as a corporate programmer, and I had to deal with commercial contracts. However, as Pyramid Games, we did not undertake such assignments. If a large and interesting order came up, I think we would consider taking it, for now, though we are focused on our own products. We are a listed company, so the expectations towards us are really high. Focussing on external commissions would probably render creating something new – like our own IP – impossible.
What is the current situation in the gaming industry?
There are still very few companies operating in this industry. From our perspective, it would be better if there were more of them as it would be beneficial for the whole game developers' community, for example in terms of knowledge sharing. Our advantage is the thriving Lublin GameDev Foundation though, created by true enthusiasts and people with experience in the industry, as well as those who want to bind their future with games. The activity of the Foundation is very valuable itself, thanks to it, game enthusiasts meet, create games together, and participate in game jams, but it is also an organisation which inspires people to set up companies like ours.
When it comes to our region, there are lots of two-person teams that try to create, for example, a mobile game. Sometimes the process of doing so takes several years, requires lots of hard work, and continuous investments, with no guarantee that the final product will be well accepted by the market. I think that there is still a lot of room for gaming companies in our city, and we sincerely support them. It is worth noting though that this sector is becoming more and more popular. The rapid growth of our company may serve as a perfect example. 4 years ago, our team consisted of 8 people, while today it is about 60.
In which markets do you sell most of your products?
These are mainly developed countries with high purchasing power, such as the USA, Germany, Great Britain, France and Canada. Sometimes there are sales to China, but due to local restrictions in relation to this industry, this is a small percentage.
Can you tell us more about the framework technology you offer? 
When we create particular games, we simultaneously develop technologies that help to reproduce and duplicate given mechanisms in other products. An example of such a solution is the Mechanic Framework, which we can use in our productions, but also share and sell to other companies. To be precise, it is some sort of "skeleton" that allows you to quickly create mechanic-type games. Thanks to the created code base, both we and the other company can create their product much faster by adding appropriate models and individual features. As further examples, we can mention the cable technology we developed during the creation of our space projects, or the technology of wheels that can be covered with mud or snow, which allows users to maintain the realism of a given situation, for example, to replicate off-road conditions. One of our most important technologies is Open CoOp, which makes it easy to port the game from single-player to multiplayer. The project was co-financed by the National Center for Research and Development as part of the GameINN programme. The purchase and implementation of our solutions can be a great benefit for other companies as they save both time and money that they would have to invest in the creation of such technologies from the scratch.
Do you use VR technology in your games?
From our observations, it seems that VR and AR technologies attract lots of social media attention, but there is still quite little demand for them. Our goal is to reach a wide spectrum of clients, and quite a few people have augmented reality devices that are needed to play such games. Therefore, creating a game exclusively in VR technology automatically reduces our customers by up to 90%. A VR version can be created as an add-on to a PC game or a console game, but individually it is difficult to base sales on such products. It's a perfect product for marketing activities, but in gaming, it is not yet a good time for VR.
What are your current business goals and development plans for the upcoming years? 
Currently, our main goal is to increase our financial independence, which will allow us to create even more of our own products. We hope that upcoming game launches will help us achieve this goal. Certainly, in the future, we want to continue creating games that reflect our passions and interests, and at the very same time work on increasing our visibility in the market through marketing activities. We are also in talks about development projects using, among other things, Motion Capture technology, but we can't reveal any details yet.
Ok, it's time for a little nostalgia. Let's go back to the past for a moment. What was the first game you produced?
Like most companies, we had started with mobile, and web games. The first one was a dog simulator – the game never came out, but I remember that we implemented many elements in it. Interestingly, our current flagship product 'Occupy Mars: The Game' had its beginning at the university science club. Recalling the beginnings of our company, it is also worth mentioning the project implemented in cooperation with the Department of Education and Upbringing of the City of Lublin, called 'Creatively in Entrepreneurship'. As a part of the project, we co-produced an educational game to teach Entrepreneurship in secondary schools. The game depicts a virtual city where students set up their own businesses. Students participating in the project went through the same steps of starting a business that they would have to take in real life. In addition to formalities, the pupils' tasks also included the process of looking for and renting an office, or issues strictly related to running a business, like hiring employees, making transfers, etc. The students also had a chance to choose the industry in which they would like to operate, and as a part of their homework, they were solving problems and developing their virtual companies. At the end of the semester, the fastest-growing firms- or rather their founders – won an award. It was a very demanding project, but at the same time interesting and satisfying.
Does running a company that produces games take away the pleasure of playing?
Thanks to our experience and knowledge, when we reach for a game in our free time,  we are able to catch the details and nuances used in it, for example, in high-end productions, which makes it even more fun, because we can appreciate the craftsmanship of the game and effort its creators have put in its production. There is also the other side of the coin because it is just as easy for us to catch an error in, for example, a low-resolution background texture, which immediately spoils the immersion for me.
Do you find it difficult to step out of the virtual world to reality? 
We try to take care of internal communication with and between our co-workers. To do so, we organize integration meetings, joint outings and trips which allow us to keep balance and build real and valuable relationships.