Raben Logistics Polska – your partner in logistics
Years of experience, regular investments and openness to new solutions make the company one of the leaders in the logistics industry in Poland.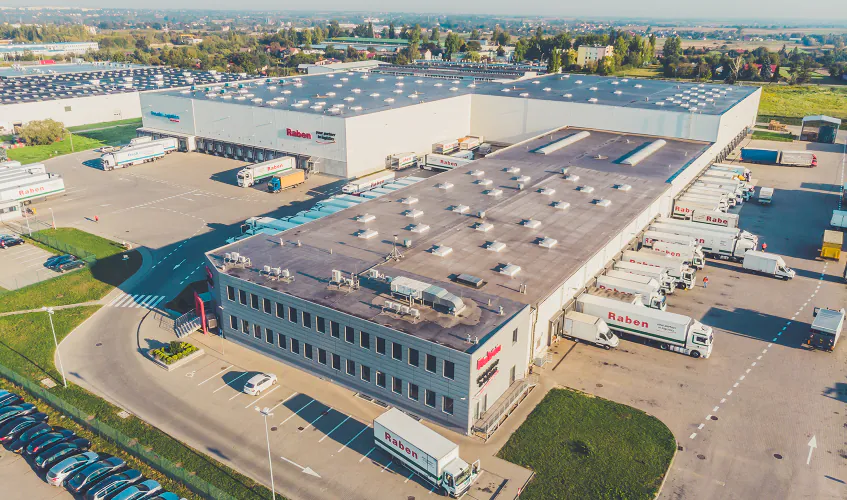 Raben Logistics Polska is a part of Raben Group, a family company established in 1931, present in 12 European countries. The first logistics centre in Poland was established almost 30 years ago. The dynamic development of the network of branches of Raben Logistics Polska made it possible for us to organize fast transport of entrusted goods with the use of our own infrastructure. We provide warehouse and transport services for small, medium and large companies. To meet new trends in the industry and customer needs, we have launched an electronic transport tracking system. We have provided our customers with a tool allowing them to track the shipment in real-time – ETA – and showing the estimated time of arrival, in which the means of transport will reach its destination. Also, we provide a range of additional services, including warehousing, promotional campaigns and full co-packing.
The Lublin branch, which has been operating for almost two decades, was established due to its strategic location. In 2013, we carried out an investment, thanks to which we now have one of the most modern logistics centres of Raben Group. We have new halls of transport logistics, including a high bay warehouse and a cross-dock warehouse. The Lublin branch employs 65 people. However, the dynamic development of the company and the possibility of further expansion of the logistics centre on the occupied plot open the prospect of expanding the team with new specialists in the coming years. This is achieved through internship programs, which we carry out in cooperation with Lublin universities.
Many of our local clients operate within the SEZ Lublin Subzone. Its presence in the region and the development of production companies located in it is an important stimulus to growth also for Raben Logistics Polska. As a logistics company, we appreciate the modernization of road infrastructure in the region and look forward to the implementation of further domestic and international connections. Cooperation with the city authorities is also important for us, as they are invaluable support during investment processes.