SDS Optic on NewConnect market with its disruptive inPROBE technology
SDS Optic Inc. is the first biotechnology start-up from Lublin that has recently debuted on the NewConnect market with its innovative and live-saving fibre-optic technology - inPROBE for real-time breast cancer diagnostics. The company's mission is to increase cancer survival by 30% by 2030. We had a chance to talk with the leadership team that has worked on this success, and we are excited to share with you their story.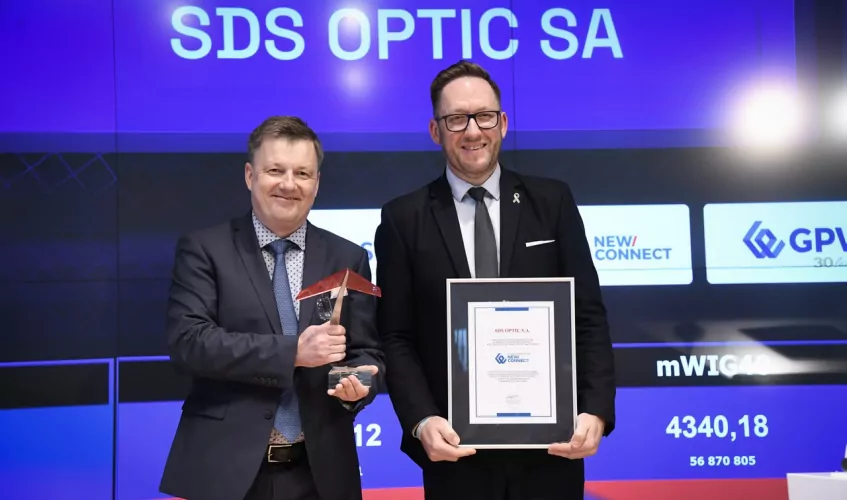 Tell us a bit more about your key product 'inPROBE'. What was the reason behind creating it?
Marcin Staniszewski, Msc. Eng.: Almost 10 million people die of cancer every year. Breast cancer has now overtaken lung cancer as the world's most commonly diagnosed one. Every year there are about 1.7 million new cases of this form of cancer and nearly half a million deaths. At the moment diagnostics methods are very complex and often fail to deliver objective results. Diagnostics requires extracting tissue samples via invasive and expensive biopsy, followed by laboratory analysis, which is subject to significant levels of discordance. Thanks to inPROBE technology, the accurate results of the same analysis are achievable in a few minutes. It will spare the patient's pain and stress connected with biopsy and waiting for the results. An optical fibre tip, with only a micron wide diameter, is the prime basis for inPROBE technology. It can be used both in cancer diagnostics and therapies efficiency monitoring in real-time and in a natural state (in vivo), thus giving professionals the fast and efficient method they need.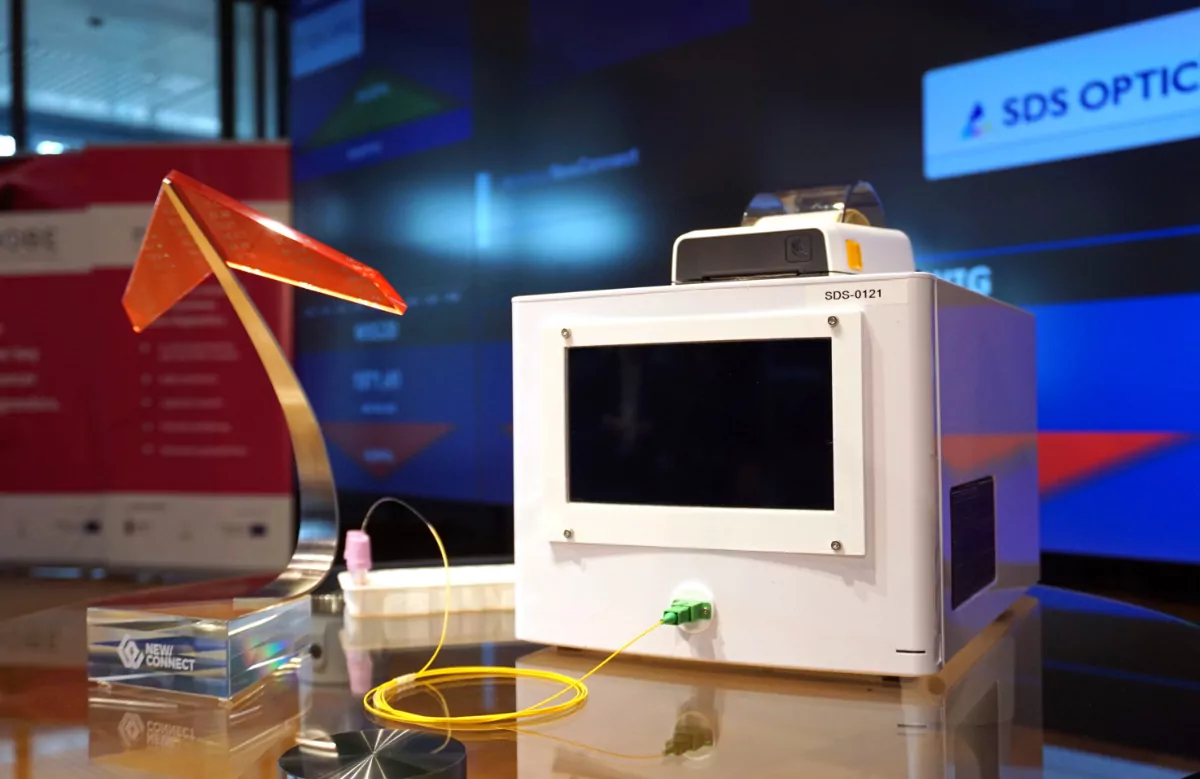 Huge congratulations on your debut on the NewConnect! I don't want to get ahead of myself here, but is the company considering entering the WSE regulated market?
Mateusz Sagan, MBA: Thank you! It was a great success for our company. We have worked for months to prepare ourselves perfectly for a new role as an issuer on the market. Everyone in our team did a great job, so we delivered what we had promised.
Entering the main floor of the stock exchange is one of our future goals, but before this will happen, we are focusing on our planned milestones – inPROBE clinical trials and its further commercialization.
What was the process of entering the NewConnect market? What is behind the company's success?
Magdalena Staniszewska, PhD, D. Sc.: As Mateusz said before, we were preparing ourselves for many months ahead. But in fact, the whole process had started a long time before, when we set up our start-up in mid-2013. We build our value from the very beginning by delivering small and steady milestones.
SDS Optic is nothing more than its people. We gathered a very interdisciplinary team consisting of renowned experts in the areas of optoelectronics, molecular biology, medical engineering, immunochemistry, and related sciences.
We have always felt the sense of our mission and vision: to increase the cancer cure rate by 30% by 2030. Our employees share the same passion.
What made you decide to start the business in Lublin?
Marcin Staniszewski, Msc. Eng.: inPROBE idea was born in the United States. My wife and I had worked and lived there for years, but we decided to set up our start-up here, in Poland. We are very attached to our country, and we believe that Lublin is a great place to make a global business. Lublin offers technological infrastructure, easy access to the scientists' talent pool and enormous support from local organisations, companies, and ordinary people.
We are more than happy to have you here. Can you tell us a bit more about your cooperation with the Lublin medical and business community?
Magdalena Staniszewska, PhD, D. Sc.: Of course. We are a proud member of the Lublin Medicine – Medical and Wellness Cluster, which gave us (and is still giving) a lot of support on our way to success. We had the opportunity to cooperate with many companies from the Lublin medical community. We are also in constant contact with universities and research units in the region, including the university oncology hospitals.
How about the company's structure? Does your recent success mean that you also plan to increase employment?
Mateusz Sagan, MBA: We create an agile company structure. Everyone from our team can easily talk with the leadership team. In our group, we employ over 30 specialists from various scientific and business areas, but this number is still growing. We project that consequently, gaining specific milestones in our development will be connected with the need of expanding our capacity and increasing the number of our staff members.
Finally, I would like to ask about the priorities and objectives that SDS Optic sets out for itself in the near future?
Marcin Staniszewski, Msc. Eng.: Upcoming years will be very busy for our team. In early 2022, we are starting a clinical trial of inPROBE in HER2+ breast cancers. Soon, at the company's headquarters in Lublin, we are going to set up our own production of disposable microprobes, which is a part of our diagnostic device set.
Mateusz Sagan MBA:: We want to introduce our device to the international market, therefore, the nearest time means for us to choose the right M&A partner and look for a proper corporate partner, as well as regular participation in international industry events.
We are a listed company now, and we want to constantly maintain full transparency of our activities. We place a strong emphasis on reliable communication, so we intend to follow this direction and be at the full disposal of those who believed in us.
Thank you for your time, and once again, our congratulations on entering the NewConnect market. We keep our fingers crossed for your further successes.