Summary of 2018 in the office market
Two thousand eighteen was another very good year for the commercial office real estate market in Lublin. The supply of modern office space increased by several percents, exceeding 200,000 sqm.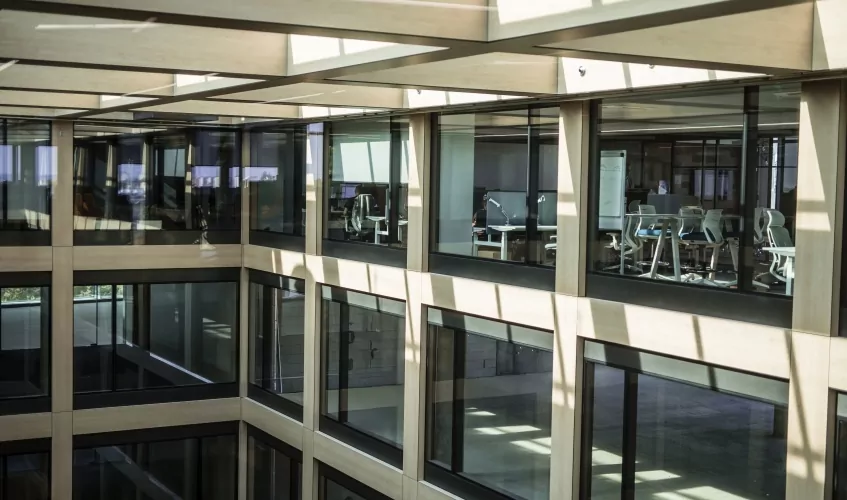 Last year, local developers delivered three buildings with a total area of 26,938 sqm. Cumulated supply exceeded 200,000 sqm – mainly thanks to the 'Spokojna2' project completed in August. ORION, which has been operating on the Lubelskie market since the 1990s, has provided tenants with 18,523 sqm of A-class office space and over 3,600 sqm of commercial space located in the very centre of the city. The developer was appreciated for its project in the 18th edition of the "Crystal Brick" Competition.
Another office investment completed last year is the second building developed by Centrum Zana at the intersection of Nałęczowska and Kraśnicka streets – CZ Office Park 4U. The 3,500 sqm building was erected next to the CZ Office Park A office building completed in 2017 (20,000 sqm). The last week of December saw the completion of this year's last project – developed by K-Investment – Point 75 (1,831 sqm).
The vacancy rate declared by developers at the end of the year was over 15%. Buildings completed last year strengthened Lublin on the 7th place among regional markets in terms of office space supply. Further projects with a total area of 90,000 sqm are under preparation.