Sun Fee: Illuminating Lublin's landscape with renewable energy
Sun Fee stands as an undeniable leader in the field of solar energy within the Lublin region, pioneering innovative solar solutions. Since 2021, the company has consistently proven itself as a trusted provider of solar energy and environmentally friendly technology solutions. Their operations span across Poland, offering comprehensive services including photovoltaic panel installations, energy storage systems, and expert consultations. In this interview, we delve deeper into their mission, groundbreaking projects, and their impact on the growing renewable energy sector.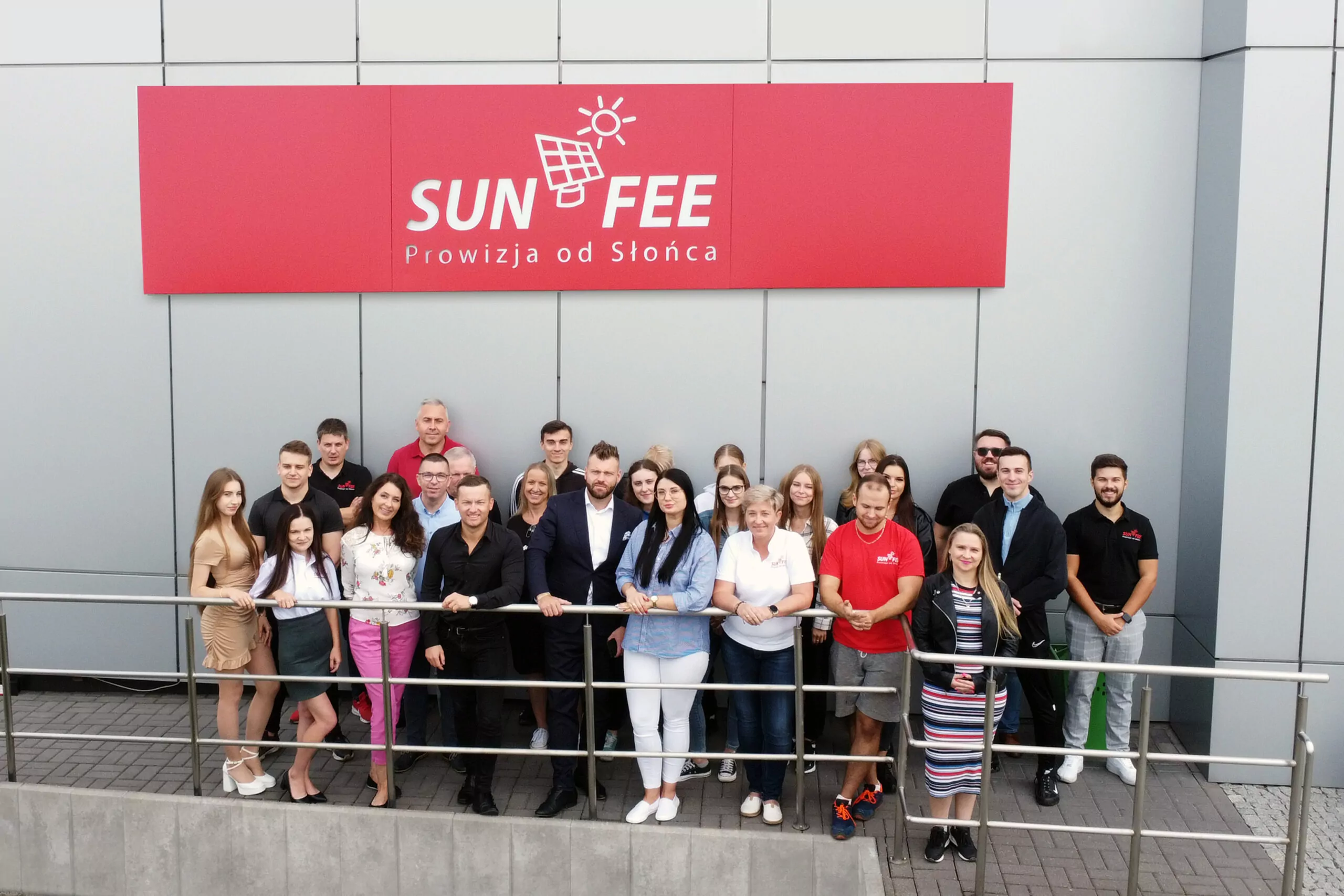 Gentlemen, it has been over 2.5 years since you ventured into the photovoltaic industry. Tell us more about the history and mission of Sun Fee.
Bartłomiej Klekner (CEO): Certainly. Sun Fee was founded in 2021, and right from the outset, our mission has been to emerge as a leader in the utilization of solar energy as a sustainable source of electricity. We're headquartered in the Lublin region, and we take immense pride in operating in this picturesque part of Poland. Our primary specialization lies in the design and implementation of photovoltaic installations spanning the entire country. Our recipe for success revolves around utilizing only top-tier components from renowned manufacturers and a meticulous focus on the finer details and aesthetic aspects of our projects.
Jakub Giertler (General Director): Our company is not just a provider of photovoltaic solutions but also a consultant, advisor, and partner to our clients. Our mission is to support customers in transitioning from traditional energy sources to more environmentally friendly and cost-effective solutions. We design solutions that are tailored to the specific requirements and budget of each business or household. We prioritize continuous improvement of our products and services to provide clients with the best possible solutions.
Could you share some specific milestones and achievements of Sun Fee?
BK: Of course. To date, we have successfully completed over a thousand photovoltaic installation projects across Poland. Our projects are hallmarked by the precision and reliability of our technical designs and the exceptional execution of each project. These core values serve as the guiding principles for our company.
JG: We are proud that our efforts translate into the satisfaction of our customers. Many of them return to us for subsequent installations and recommend our services to their friends. This is our greatest reward and confirmation that we are heading in the right direction.
You also engage in charitable activities by getting involved in various projects for those most in need. Could you tell us a bit more about it?
BK: We firmly believe in the importance of corporate social responsibility, which is why we make an active effort to support our local community. Recently, we had the honour of supporting Family Home No. 2 in Lublin. We decided to provide them with a new photovoltaic installation as a sort of Christmas gift.
JG: This was an extremely meaningful initiative for us, but our commitment to charitable work doesn't stop there. Currently, we are collaborating with the Tyburski brothers (Piotr and Paweł Tyburski, renowned MMA fighters, who gained recognition through their participation in the "Love Island" programme). They have taken on the noble task of constructing a dream home for an underprivileged family. Together, we resolved to take matters into our own hands. The Tyburski brothers, harnessing their construction skills, have already commenced the construction of a new, secure home. Meanwhile, our company will provide and install a cutting-edge photovoltaic system, enabling the utilization of solar energy to power the family's dwelling.
Your approach is truly admirable. Thank you for your social initiative and the generosity you've shown.
BK: Thank you. We would like to express that it is both an honour and a pleasure for us to be able to assist those in need. We believe that solar energy not only offers ecological benefits but also has a positive impact on people's lives.
What are your plans for the future?
BK: Our goal is to continue expanding our market position and promoting renewable energy as an eco-friendly and efficient power source. We aspire to be leaders not only in the Lublin region but also throughout Poland and perhaps even beyond its borders. We will continue to invest in the development of our products and services to meet the growing expectations of our customers.
JG: Additionally, we plan to diversify our operations into other areas related to renewable energy, such as energy storage systems and emerging photovoltaic technologies. Our company will persistently pursue higher standards of quality and efficiency in our installations.
The last question: Could you please provide more information about the team of employees who make up Sun Fee?
JG: Sun Fee comprises a team of highly qualified specialists with extensive knowledge and years of experience in the field of renewable energy. This team consists of young professionals who share a common passion for photovoltaics. We approach our role as industry experts with the utmost responsibility and take great care in every project we undertake. All of our employees are always ready to assist clients and provide the best solutions to meet their needs and expectations.
Thank you for the interview, and we wish you success in all your future ventures.
BK: Thank you. We appreciate this opportunity to share more about Sun Fee with you. To anyone interested in harnessing the power of solar energy, we warmly invite you to get in touch with us. You can discover more about our services and offerings by visiting our website at www.sunfee.pl.