Targi Lublin – a city-forming role of the trade fairs
Targi Lublin uses local economic potential, convenient location and many years of experience to organise high-quality events for both business and individual customers.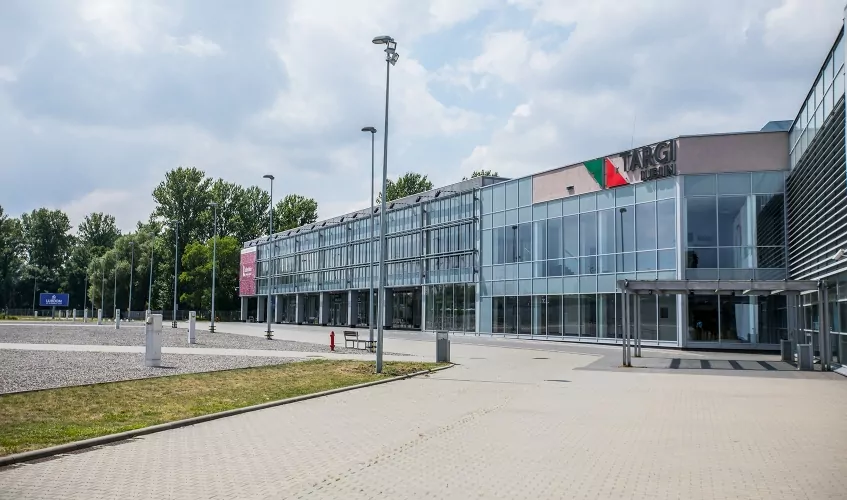 Trade fairs in Lublin have a long history reaching back to the Industrial and Agricultural Exhibition in 1901. However, their current activity as a specialist institution organising the trade fairs began in 1999 with the establishment of Międzynarodowe Targi Lubelskie (Lublin International Fair), transformed in 2011 into Targi Lublin S.A. In 2010, Poznań International Fair became one of the owners of the company. Since 2012, we have had two modern halls and open exhibition space in the city centre, close to the railway station and the future metropolitan station. Hence, we can organise various events for both business and individual customers, in a very convenient location.
Today the trade fair is a place where product innovations are presented, modern technologies are introduced, and opportunities are created for testing the presented solutions in practice. Therefore, we make sure that the offer of events organised at Targi Lublin matches the needs of entrepreneurs from the city and the region and that their results influence local economic development. This, combined with the business tourism generated by national and international events, means that trade fairs play a city-forming role nowadays. Targi Lublin builds the image of Lublin by organising prestigious events, such as congresses, galas or conferences. All these activities create added value for the city by activating its inhabitants and stimulating the services sector.
We are one of the most important trade fair centres in Poland. Adequate facilities – over 12 thousand of internal exhibition space, professional team and many years of experience let us organise about 60 events every year, which are visited by over 170 thousand people, and 2300 companies exhibit on them. Themes of trade fair events include construction, automotive, agricultural, energy, border protection and many others. Moreover, the location near the European Union's eastern border is an opportunity for the development of the competences of the company. We want to become a meeting place for the exchange of experiences of Western and Eastern entrepreneurs.