"The development of Lublin is our common key objective"
Over the past few years, Lublin has developed considerably both in terms of culture and business. Among others, it is owing to the range of investments undertaken in the city that our business succeeds.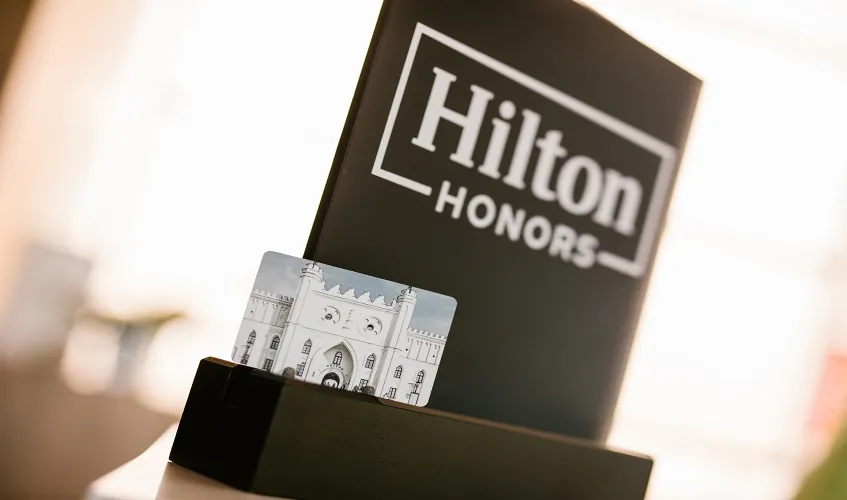 An interview with Anita Wysokińska – Chairwoman of Global Property Sp. z o.o., owner of Hampton by Hilton Lublin
Please explain the origin of the idea for hotel investment.
After LUK property company had become the owner of this area, we came to realise that it would be unfortunate to carry out revitalisation without using the potential of its location, by erecting there only residential buildings. We wanted to make a prestigious investment in particular for the city and simultaneously diversify real estate development activities. We decided to build a hotel of world famous brand, located in the very heart of Lublin – the city full of monuments and places connected with history, culture and entertainment.
Why did you decide to choose this operator?
The selection process for an operator was quite long and preceded by an in-depth analysis. On the basis of expertise and experience of consulting companies, we came to the conclusion that it is Hilton that is not only a well-recognised brand but also the one providing a guarantee of prestige and high-class services. Local hotel market conditions have influenced our decision concerning the brand Hampton by Hilton – lacking in pathos, available both for tourists, families with children or business customers. Such an investment was needed for the city – despite the development phase of the hotel market in Lublin and the existence of three-star chain hotels, there was a lack of a global hotel operator who would provide an increased standard of services, but at reasonable prices. Usually, tourists choose places with which they are familiar, and Hilton is a brand with an established international position and a guarantee of same standard all over the world.
What does the structure of guests and hotel room occupancy look like in your case?
The hotel amenities include a Work Zone prepared especially for business guests – they have a room with a conference table, free of charge, along with an office equipment at their disposal. The hotel offers a conference room as well.
One of the hotel specialisations is services for business guests – they have a free work zone including office equipment at their disposal, and the hotel also offers a conference room. However, clear domination of one category of persons travelling is not noticeable among our guests. We offer many facilities focus service, satisfying all the needs of our guests – comfortable beds, an iron with an ironing board in every single room, a car park (for coaches as well), and not only a snack bar, but also an a'la carte restaurant. Location is also a considerable advantage – the hotel is directly connected with access roads and located close to the city centre which can be reached just in a few minutes' walk. In our case, hotel room occupancy is not seasonal – over the year it is the structure of guests that changes rather than their number. Business flows dominate during the months before the summer holidays, and tourist flows are especially noticeable in the summer. Owing to the development of air services from the Lublin Airport, people from all over the world visit us.
How do you rate the first (incomplete) year of the hotel activity?
The specified business objectives are being subsequently fulfilled – it is now visible that the city really needed this investment. Over the few past years, Lublin has developed considerably both in terms of culture and business. The development of a special economic zone and the Lublin Airport, the execution of new infrastructural investments, an existing offer of modern recreational and sports facilities, a wide range of cultural events in the city, a universities' activity, an increase in the number of foreign students – all of this makes our business succeed. I am also delighted that the industry communicates with one another, and additionally, an entity integrating the partners is Lublin&Region Convention Bureau. We want to be part of the community which functions for the city. We have our common key objective – the development of Lublin as a tourist and business destination.
How do you perceive the future of the hotel market in Lublin?
To my mind, the growing competition will be undoubtedly reflected in an increased quality of the services provided in the city. Nonetheless, local authorities should also remember to pay attention to the increased demand for accommodation in Lublin. An increase in the number of hotels and other facilities shall go in line with the growth of demand – hence it is necessary to further promote Lublin as a place worth visiting both for tourism and business purposes.