The Development of Lublin Office Market
We did not have time to fully enjoy very positive image of Lublin modern business services sector that emerged from the recent ABSL Report, and there is yet another reason to boast success regarding economic development of the city of Lublin. As the new office building, CZ Office Park was put into operation by 'Centrum Zana' Company, Lublin moved up to the 8th position among the largest modern office space markets in Poland.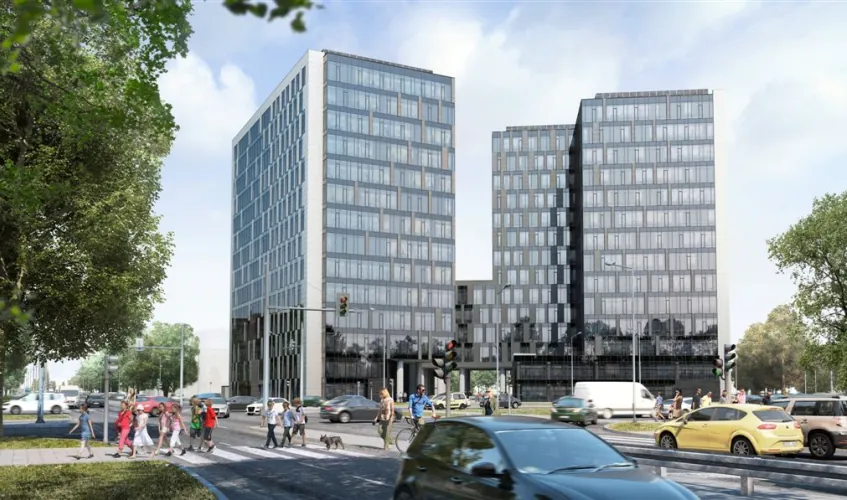 The pace of change that Lublin's economy has experienced during the last decade is extraordinary. In the not so distant past, just eight years ago, we celebrated with great fanfare the opening of the first A-class office block in the city. It was when Batory Investment made available to service companies over 3 thousand square metres of office space in the building situated at Kraśnicka Avenue. Now recollection of those times conjures up a smile as currently, the city may offer service companies spaces of the total size of over 177,000 m2, with other 28,000 m2 being under construction, of which almost 10,000 m2 are going to be put into operation by the end of this year. Moreover, the next 81,000 m2 of office space is already planned. This data means that at present Lublin has left behind Szczecin and has moved up to the 8th position among the largest markets of modern office space in Poland, simultaneously strengthening its status of the largest regional market in Eastern Poland.
The A-class office block CZ Office Park that has just been put into operation is worth particular attention. It is one of two 14-storey buildings that together with other office buildings located in its proximity will form a set of buildings offering over 80,000 m2 of modern office space. With 20,000 m2 of this A+ standard building, the total area of top-class offices has enlarged to over 70,000 m2, a vast number compared to the situation just eight years ago. CZ Office Park building made Lublin even more attractive investment destination for companies from modern business services sector that, also according to ABSL Report,in Lublin are provided with comfortable conditions to operate, can be sure of the continuous inflow of workers due to students and graduates of nine Universities located in Lublin and may enjoy high quality of life that last year was confirmed by prestigious, international consulting company PWC.
It only remains for us to be happy about constant and dynamic development of modern business services sector in Lublin and its all components, including office market, as well as to wish the city to pursue unprecedented economic growth.