The sound of success: SIM Ltd.'s journey in Lublin's high-tech ecosystem
Among the companies contributing to the development of Lublin's high-tech ecosystem are those with a rich tradition in crafting specialized electronics, demanding engineering expertise in information technology, telecommunications, and electronics. One such company is SIM Ltd., established in 1992 by five graduates of Lublin University of Technology. We had the opportunity to discuss the company's operations with the members of the management board, Jan Kasperek and Sławomir Rożek.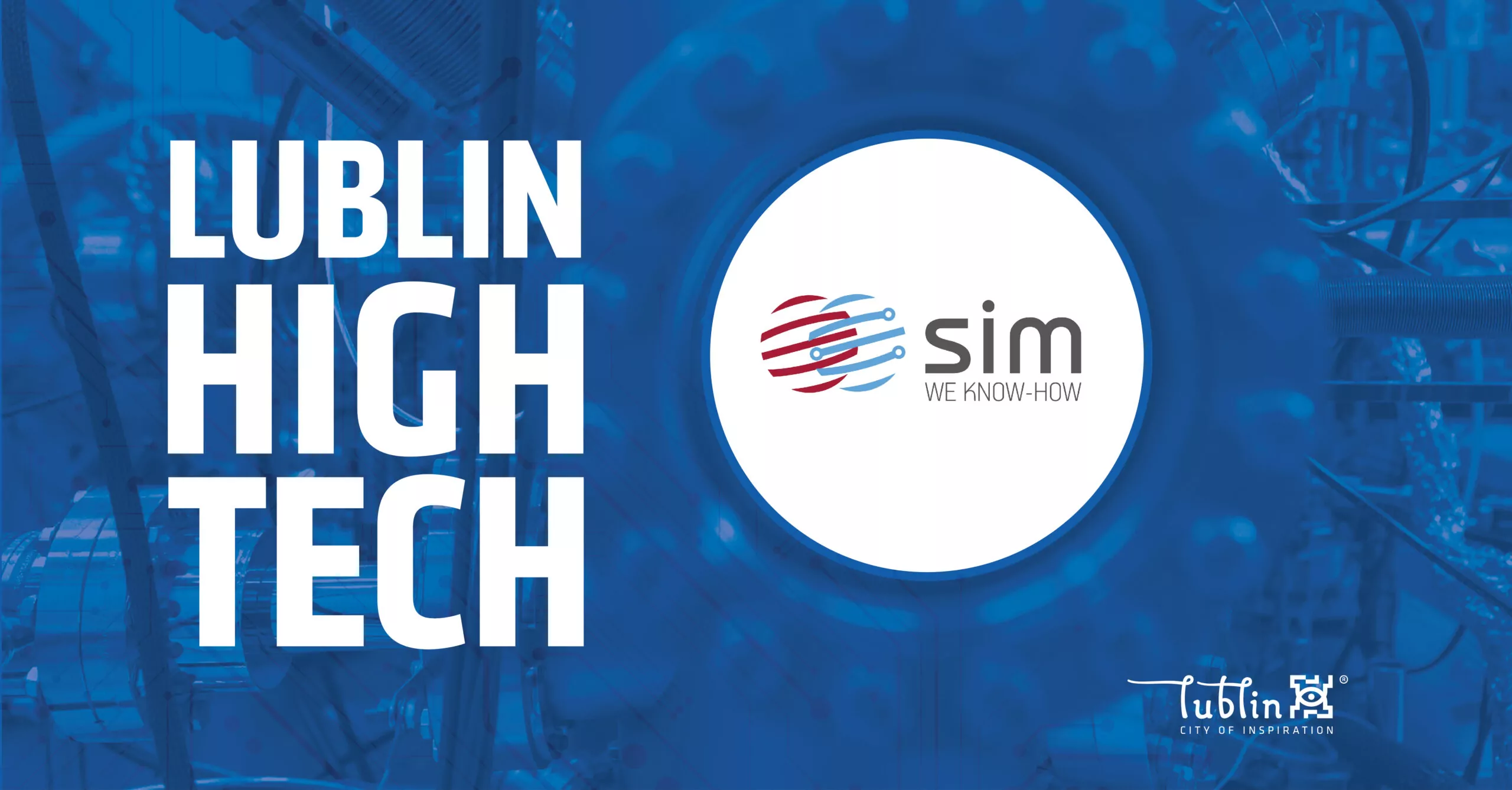 How many employees do you currently have, and are you open to hiring new staff, or do you have a stable team?
Currently, we have approximately sixty employees. Our core team consists of individuals with extensive knowledge and experience, often boasting over 20 years of expertise. While we have a stable team, we are always open to hiring new talent, particularly graduates from Lublin schools whose competencies and interests align with our work profile.
What are your key products and services?
Primarily, we specialize in designing, manufacturing, and implementing digital sound recording systems under the COMPREC and SIMLogger brands, used for recording phone calls, radio communications, and messengers used in remote work. Recording systems are widely used in various industries, often driven by the need to comply with legal obligations, statutory requirements, recommendations, or regulatory mandates. The recording systems offered by SIM Ltd. enable the recording of audio transmitted in almost all commonly used communication means, including traditional telephony, VoIP, GSM, radio communication, and satellite communication, along with additional data such as phone numbers, video images, text messages, or other metadata relevant to the conversation. Currently, SIM recorders offer a range of tools for data analysis, statistics preparation, and reporting, as well as collaboration with biometrics, emotion analysis, and speech analysis engines. Our solutions, based on over thirty years of experience, currently offer the highest standards of data quality and security, and their scalability and architecture allow for customized deployments that consider an organization's individual security policy and work characteristics. The Covid-19 pandemic period necessitated remote work and introduced new means of communication, such as Skype and MS Teams. Our response was to also include the recording of these communication tools.
Additionally, we are developing technologies in the field of building automation and steadily establishing ourselves as a Polish manufacturer of equipment in this area.
Another industry where we aim to apply cutting-edge technologies is precision agriculture and agricultural robotics. These are emerging markets, and we see significant needs and opportunities for the application of electronics and informatization. As a Polish manufacturer, we are striving for a strong position and recognition in these fields.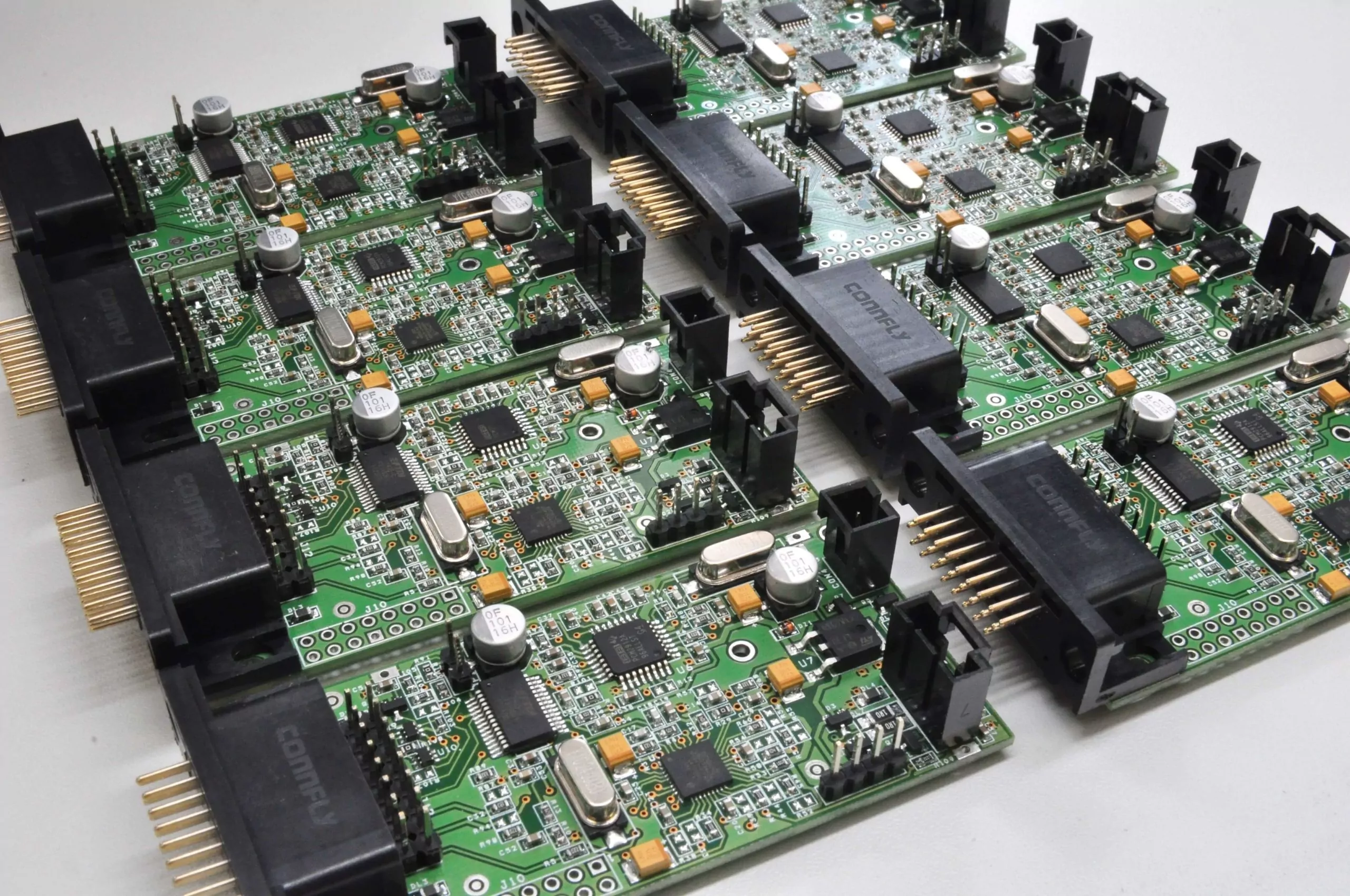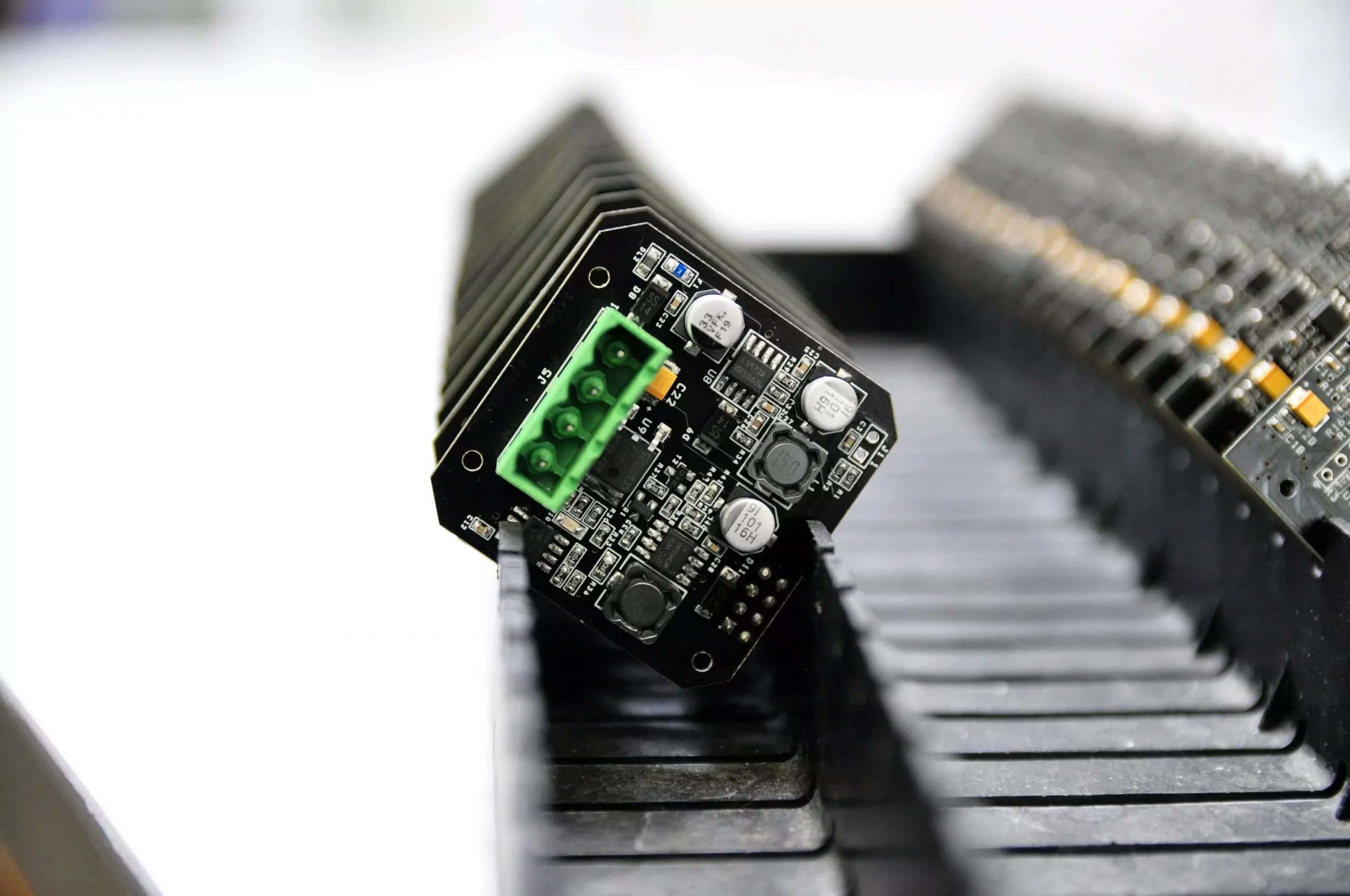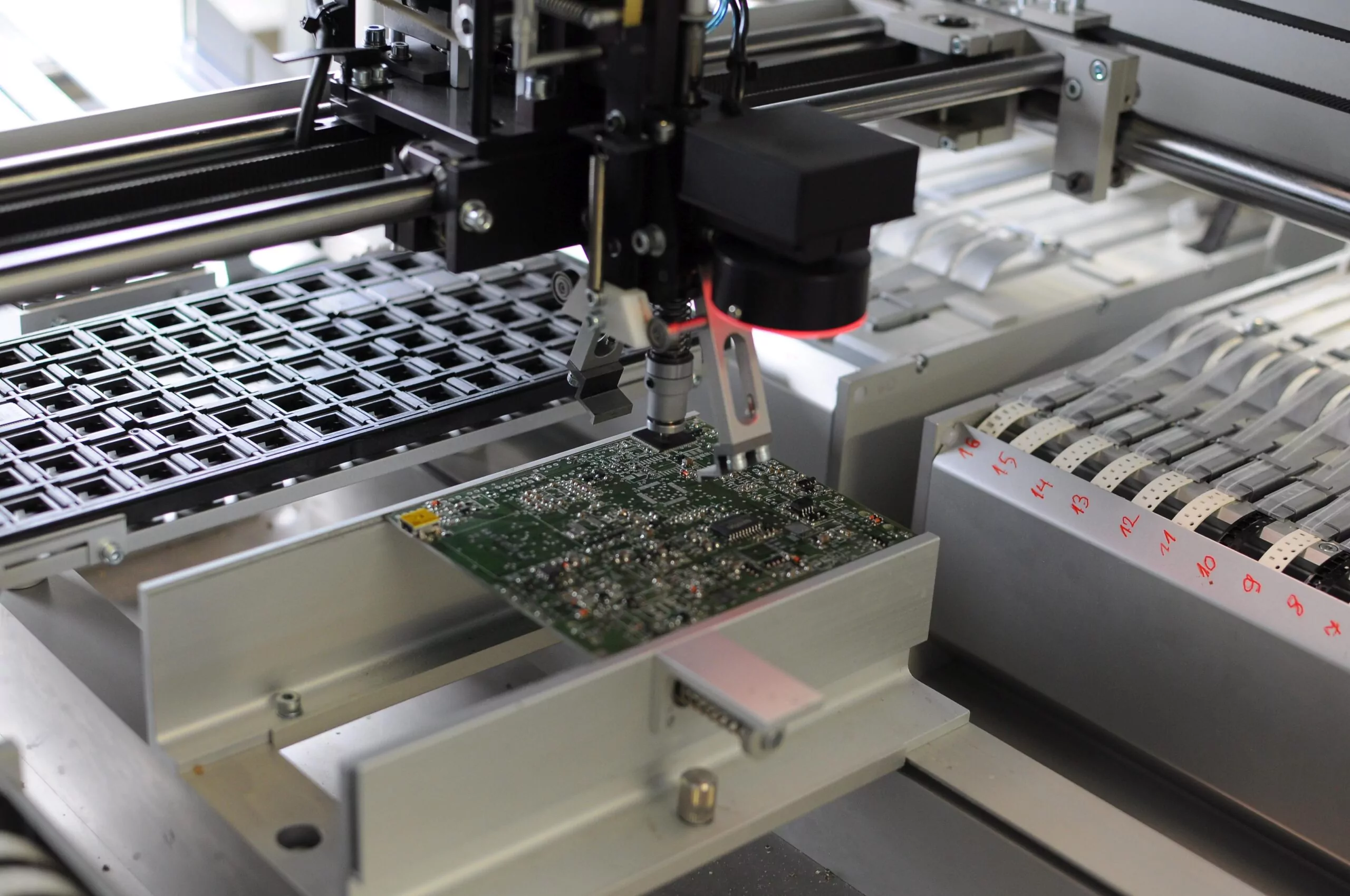 Is your entire range of solutions developed in Lublin?
We have complete departments for software, design, and production, equipped with modern tools, and staffed with competent individuals. As a result, we are capable of developing electronic and mechanical devices, writing software, and manufacturing finished products, all in Lublin, at our headquarters on Stefczyka Street
What sets you apart from your competitors?
Our biggest advantage is our over thirty years of experience in delivering innovative solutions to the market. We specialize in designing products using the latest technologies and adapting flexibly to market demands
Do you have international partners?
We collaborate with integrators, experts in various industries, and major communication system manufacturers. We hold the status of a Cisco Solution Partner, and our products have been tested in Cisco laboratories and certified as Cisco Compatible, among other certifications. As a result, we have built a network of several dozen partners, both in Poland and abroad.
We are currently working on a project for car service station automation in collaboration with a Norwegian company. Our clientele spans both Poland and international markets, with a strong presence in the financial industry. Our business partners are situated in Greece, Bulgaria, and other European countries, including Germany, Hungary, and France, where our products have received certification. Furthermore, we export our solutions to the USA and Mexico. Our strategic focus also extends to nurturing robust client relationships and establishing distinctive brands.
What are these brands?
Alongside our long-standing products, COMPREC and SIMLogger, we are actively promoting building automation under the COMATIQ brand. Meanwhile, our subsidiary company, Biometriq, specializes in voice biometrics solutions, ensuring the security of voice data and detecting attempts at identity impersonation after voice analysis.
What actions can the city of Lublin take along with its partners to develop its potential as a centre for high technology creation?
The city should support the development of higher education institutions, especially in fields such as computer science and electronics. There should be a greater emphasis on education in areas related to automation and electronics, following the example of universities in Gdańsk, Wrocław, and Krakow.
It would be worth creating conditions for expanding education with city-financed internships for students in local companies, similar to an apprenticeship, so that the burden of practical training for young apprentices does not fall solely on businesses.
There is also a need for knowledge about local companies and their competencies in the field of new technologies. Promoting these companies should be a city priority. An important step in this direction would be to connect these companies through a cluster.
So, does a person seeking employment with your company need a higher education degree?
We've structured our company, as the name suggests, around engineers, and we are open to hiring individuals with technical education backgrounds. However, in today's world, having a degree is not a strict requirement. In Lublin, we have several technical high schools, and graduates from these institutions can also find employment with our Engineering Company.
We assess candidates based on their skills, dedication, and, above all, their willingness to learn. This is because what we ultimately create as our final product is something that no school can teach comprehensively. Basic knowledge, problem-solving skills, dedication, and creativity are qualities that, when found in the right team, enable us to develop interesting and modern products.
Thank you very much for the conversation.