Turck drives smart industrial automation solutions in Lublin
Over the past decade, the Lublin Special Economic Zone has experienced significant growth, attracting major international companies to invest and implement projects that align with the Industry 4.0 megatrend, particularly the automation of production processes. One of these prominent investors is the German company Turck, with Przemysław Brzeziewski serving as the director of the Lublin plant.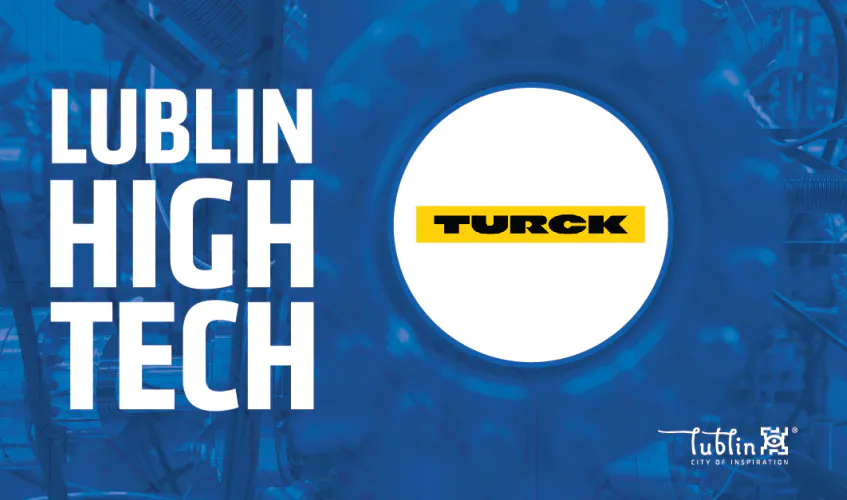 What does your company specialize in?
TURCK is a global, customer-oriented partner in the field of industrial automation solutions. Our automation journey began nearly 60 years ago with the production of isolation amplifiers. Since then, we have expanded our expertise to include various types of sensors and the manufacturing of Connectivity components (selected sensor types and cables are also manufactured at the Lublin plant). As microprocessor technology advanced, we introduced remote I/O modules, now available with implemented logic, as well as RFID identification systems, HMI modules, and controllers. Additionally, we offer our own cloud solutions for real-time data processing and edge devices for direct machine control from the cloud. The majority of our systems start with different types of sensors integrated into various devices. Previously, this sensor-derived information was primarily utilized by controllers to provide simple signals on how the machines should respond. However, with the rise of advanced technologies like artificial intelligence and Big Data processing, we now send more and more solutions to the cloud. In the cloud, extensive analyses take place, and specific actions and conclusions are derived. It is safe to say that we are consistently progressing from being a component supplier to becoming a leading digital process automation company.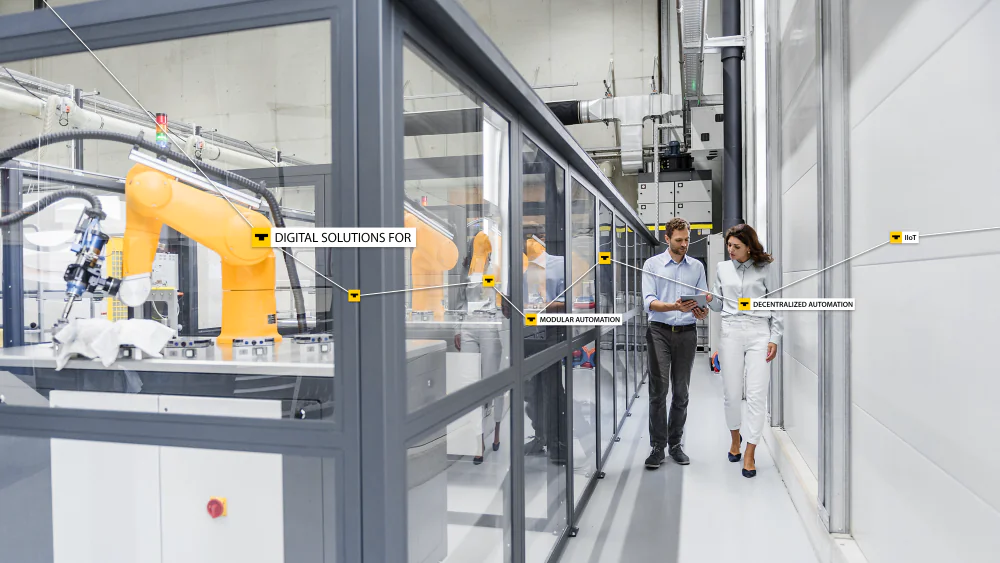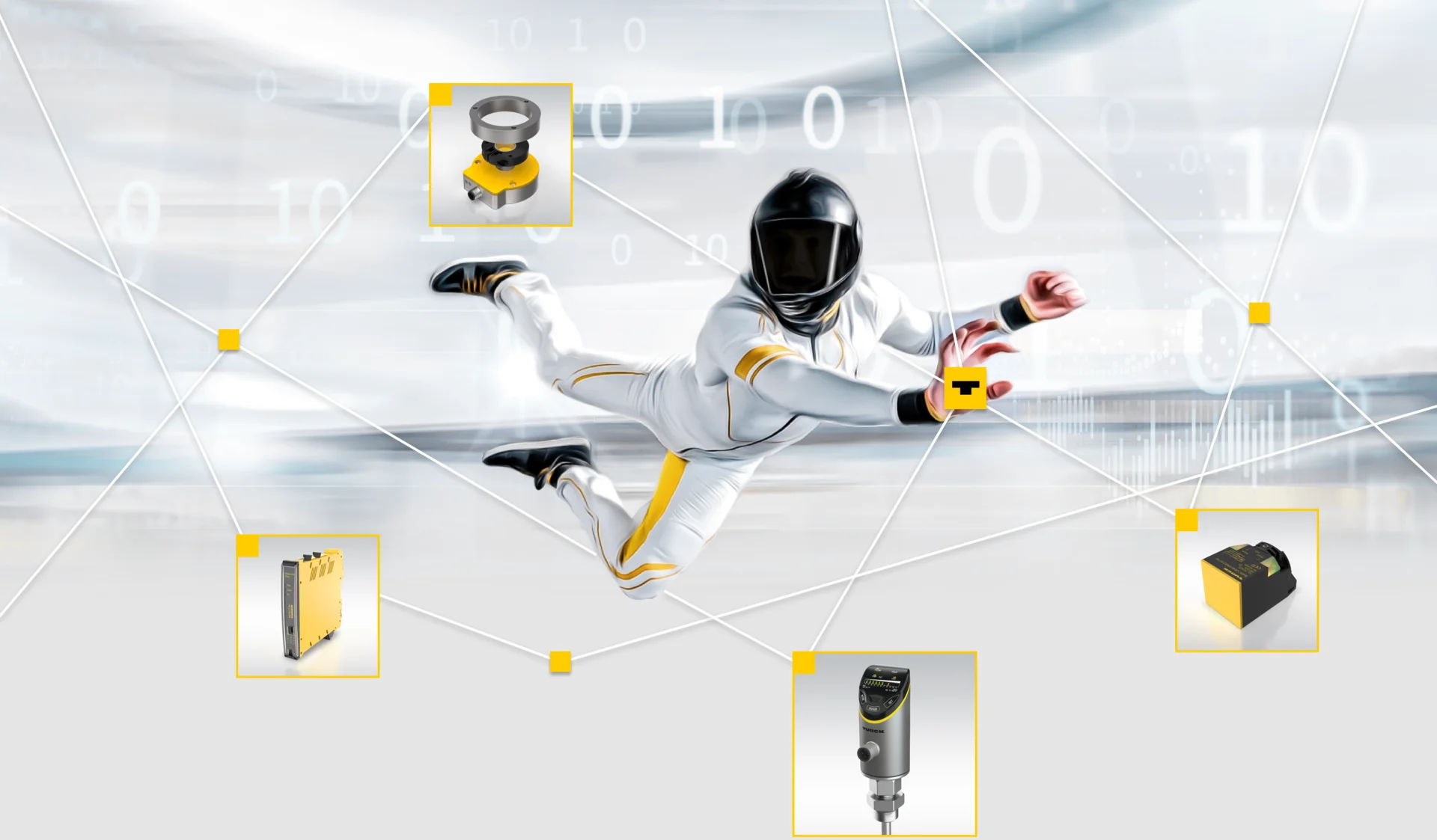 How many employees does your company have, and who are the key members of your team?
As of today, there are 200 people in our Lublin team, the majority of which are responsible for production operations. Moreover, we have specialists involved in implementing projects related to the introduction of new product lines. Such projects require cross-functional teams with expertise in process engineering, quality assurance, planning, purchasing, as well as controlling and finance. Nearly all of our employees are residents and graduates of Lublin's universities. I am probably the only exception, as I come from Silesia.
Which solutions are developed in Lublin, and what factors influenced this decision?
At this stage of our development, our main focus is on initiating the production of existing products. However, these are not conventional transfers of production lines from other locations. To a large extent, we create our production lines from scratch, defining technologies and acquiring new equipment. Furthermore, we have recently embarked on a project with the R&D department in Germany to implement a new generation of innovative sensors into production, which are expected to reach the market in 2025. At this stage, we have the opportunity to participate in sensor design development, subsequent testing, and validation. Being involved in such a project from its inception provides invaluable experience for our team. In the future, we plan to establish Turck Group's first R&D and IT department in Poland.
What advantages do your solutions offer compared to similar technologies available on the market?
The development of the Turck company is characterized by innovation. Throughout our history, we have been at the forefront of industrial automation development, introducing groundbreaking ideas and solutions. For instance, we introduced the world's first inductive sensors with a correction factor of 1 for all metals. In 1988, Turck created the first fieldbus system, named Sensorplex, for a Ford factory in Europe. In 2006, we pioneered IP67 RFID technology, enabling real-time data exchange without halting production lines. Another significant achievement was the implementation of logic into common I/O modules, known as ARGEE, back in 2016. Since 2018, we have been offering Turck Cloud Services, providing cloud solutions aligned with the principles of Industry 4.0 to our customers.
Building on our extensive experience in electronic production as a foundation for automation components, we have expanded our offerings to cater to specific needs that go beyond traditional industrial automation. For example, we manufacture water pump control electronics for passenger cars, serving two major German corporations. In the next step, the Turck Mechatec company was established to deal with control cabinet prefabrication, and a few years ago we acquired a Finnish company, Vilant System, which boasts over 1,000 complex implementations of RFID systems to support logistics and asset management processes. Turck Vilant System expertise includes equipment selection, database creation, assistance in integrating with the investor's ERP or MES system for production or plant management, and round-the-clock support.
As Turck Polska, for several years now, we have been successfully offering our clients comprehensive call systems, pick control systems, and broadly understood Condition Monitoring of parameters such as vibrations, temperature, humidity, level, and OEE indicators. Controlling these parameters is crucial for implementing predictive maintenance and contributes to increasing the efficiency of machine operation and optimal utilization of human resources.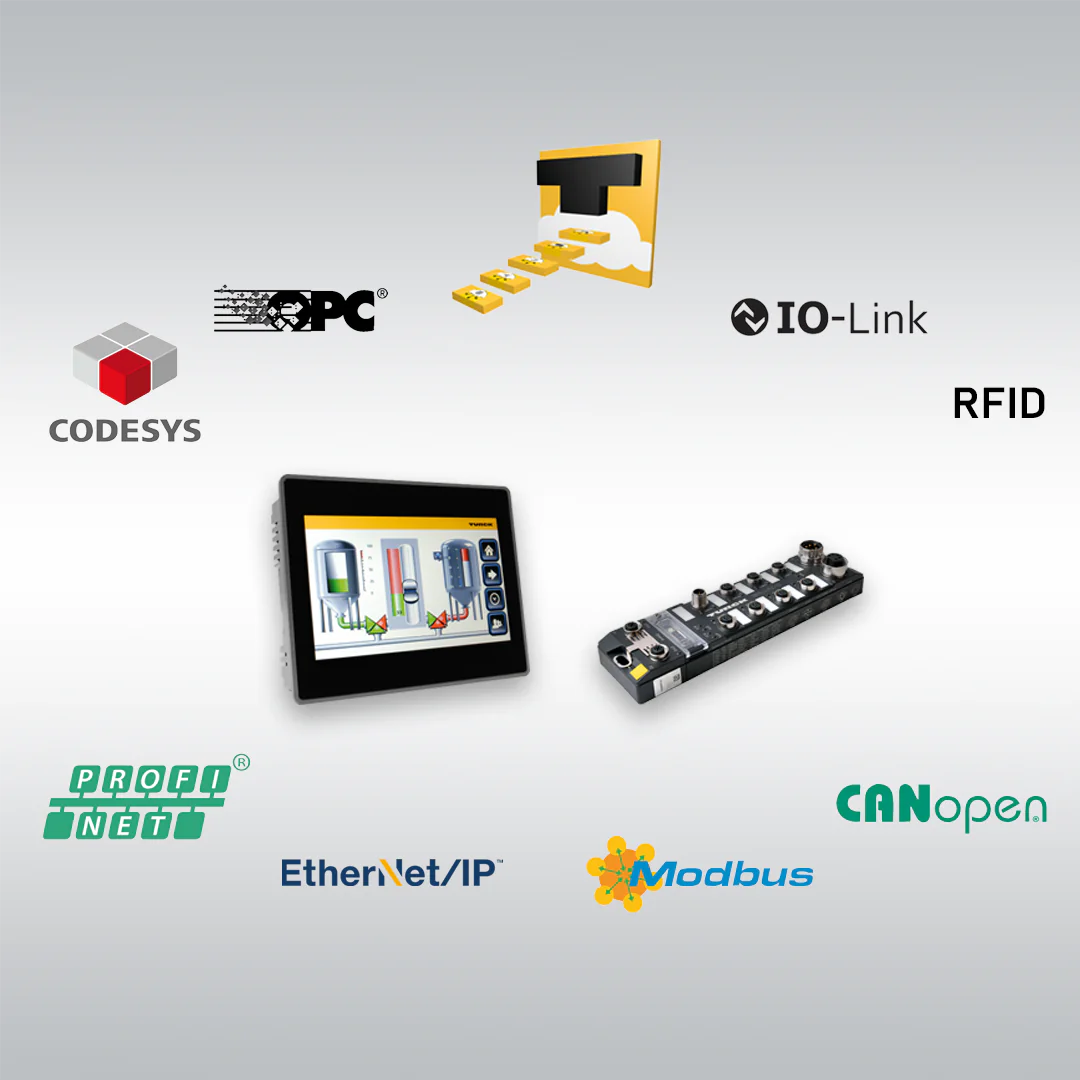 Who are the main customers of your solutions?
When it comes to the Lublin plant, which is Turck-Group's newest and seventh production facility, all our production is sent to a distribution centre in Germany and then dispatched to recipients in various countries. Our target group primarily consists of machinery and industrial line manufacturers across multiple industries, including automotive, intralogistics, chemicals, food, and mobile machinery. In Lublin, our focus is solely on production. The sales department operates as a separate company within the Turck Group, with its headquarters in Opole. Overall, we are part of a group of several countries in our organization that have more than one entity. In our case, it's Turck Automation Technology in Lublin and Turck Sp. z o.o. in Opole.
Furthermore, our solutions are used by many renowned technology companies worldwide, I cannot name them though as it requires proper permissions. As for recent noteworthy achievements, Turck Vilant utilized our RFID technology to create testing stations worth EUR 3.5 million for a prominent German luxury car manufacturer. Additionally, an ongoing project involves a brand-new production line for an American car brand at a facility located in Belgium. The entire project is based on our I/O modules, RFID system, and cabling, with a value of around EUR 1.5 million for us. For more information about our local market, it would be best to inquire with my colleagues in Opole. I know that last year they successfully offered specialized modules to control supply cabinet conditions to our largest petrochemical group. Several hundred modules have already been implemented, and the collaboration is still ongoing.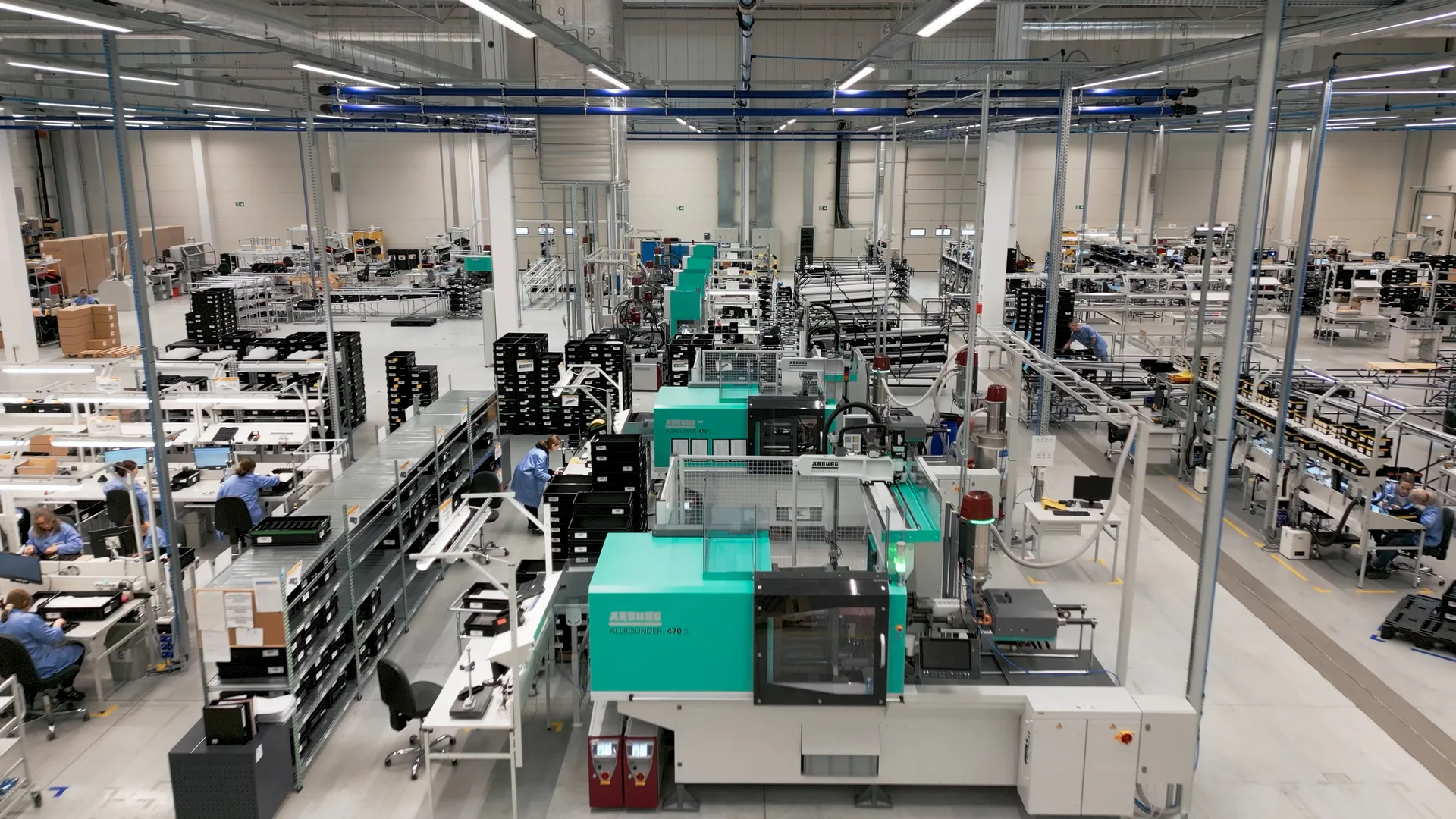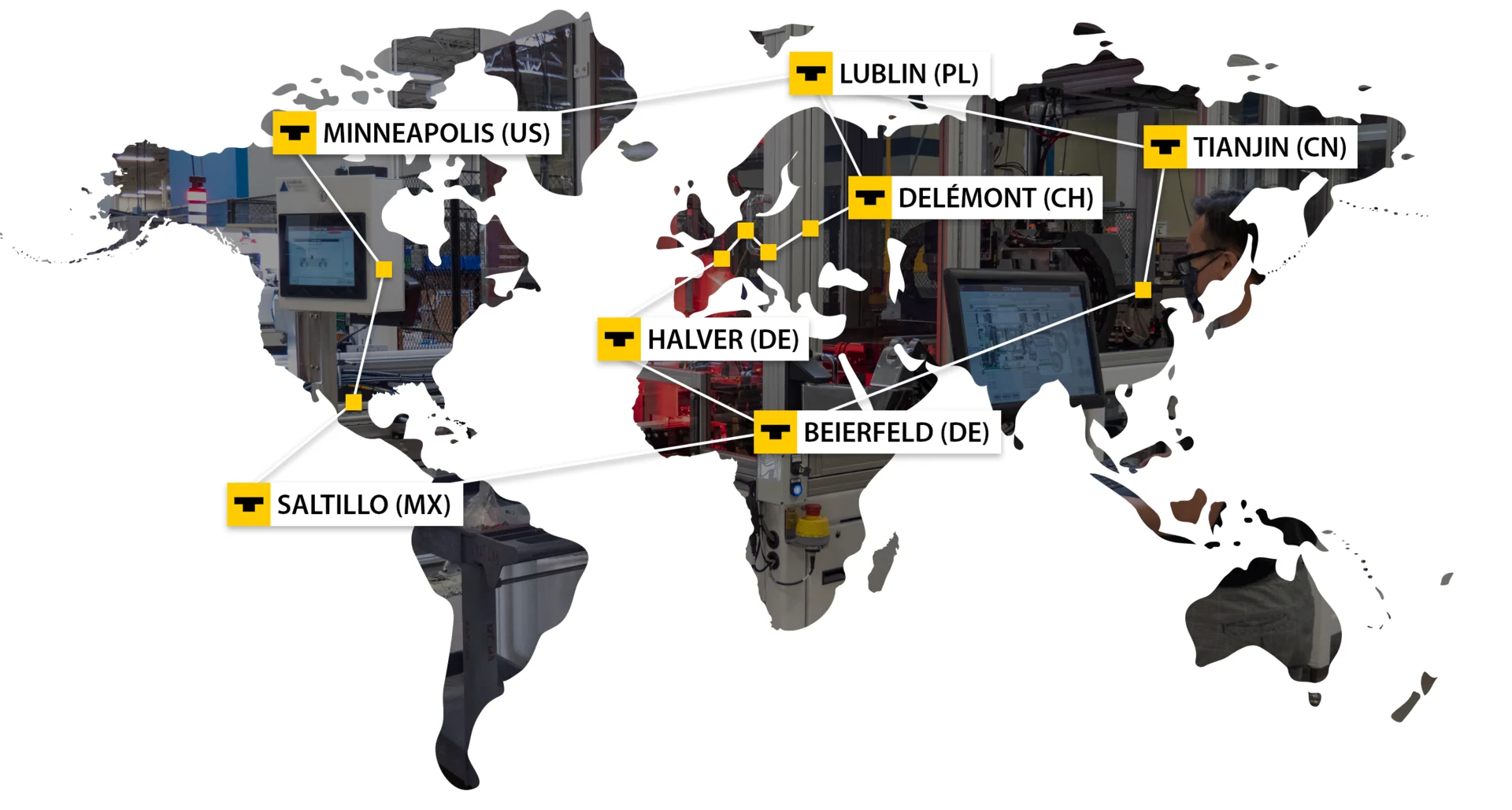 What opportunities do you see for cooperation on a wider scale with local universities and companies in the Lublin market?
The head of our technical department is a graduate of the Faculty of Mechanical Engineering at Lublin University of Technology. We identify several areas where we can collaborate with this university, such as actively participating in the launch of new Master's degree courses tailored to the specific needs of manufacturing companies in our sector, focusing on engineering and maintenance. We have also considered the idea of organizing dual study courses. We believe this would provide great added value both for our organization and for enhancing the university's academic offerings. Moreover, we are open to students conducting their thesis projects using our machines and processes.
Additionally, it is important to acknowledge that a production facility involves more than just manufacturing. Our day-to-day operations involve various functions related to purchasing planning, logistics, accounting, and controlling. This presents opportunities for collaboration with economic faculties, not only at the Lublin University of Technology. Regarding local companies, we already have partners from Lublin who support us in creating production lines and manufacturing equipment components. We actively seek potential companies capable of producing and supplying components for our production needs.
What measures can the city of Lublin, together with its institutional partners, take to develop its potential as a high-tech hub?
The availability of investment land is undoubtedly a crucial element for the city's development as a high-tech hub. Moreover, regular organization of industrial fairs and exhibitions focused on Industry 4.0 would further foster the growth and reputation of Lublin as a high-tech centre.
Thank you very much for the conversation.