We encourage companies to R&D
On November 15, 2017, the Strategy and Investor Relations Department together with KPMG organised a seminar for local entrepreneurs on the tax credit for the improvement of processes and services, the so-called R&D tax credit, introduced last year.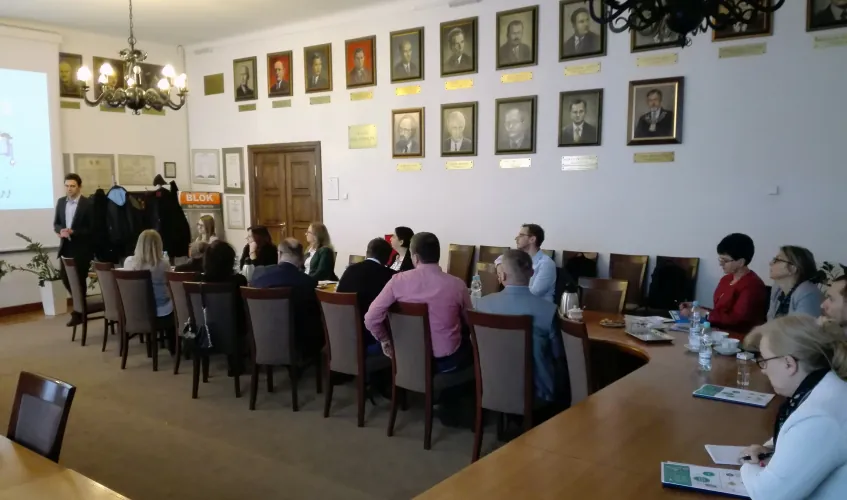 At the beginning of 2016, the range of incentives for entrepreneurs to carry out R&D activities widened – a model of many countries (e. g. UK, Ireland, Australia) was introduced in the form of a tax credit for R&D work, allowing entrepreneurs to deduct additional R&D costs from the tax base. Work is also underway to amend the legislation to make the tax credit more attractive as of 1 January 2018.
The KPMG seminar was aimed at presenting entrepreneurs with the latest regulations and principles of using the exemption for R&D works. The meeting was divided into two thematic blocks: one devoted to a new tax credit and the second to the other forms of financial support for research and development. During the seminar, the current regulations, changes planned in the amendment as well as other instruments of support for R&D works and R&D infrastructure in enterprises were discussed. The nature of the tax credit was explained in an accessible and practical manner, with particular emphasis on the obligations of entrepreneurs and potential risk areas. The meeting was attended by CFOs, chief accountants, in-house tax advisors and heads of R&D departments of Lublin-based companies.
The development of Lublin's economy depends primarily on the dynamic entrepreneurs operating in the city and its agglomeration, and the role of the municipality is to create a comfortable business environment and provide substantial assistance to emerging economic initiatives. We do this, among other things, by means of such meetings, which encourage entrepreneurs to boldly focus on product and service innovation through the development of research and development departments in their companies. It is a form of business support which results in real benefits for our partners and strengthens relations between business and local government.
We hope that thanks to such initiatives Lublin will develop even faster towards a modern centre of innovative 4.0 industry.