8th European SME Congress
The 8th edition of the European Congress of Small and Medium-sized Enterprises will be held on 17-19 October 2018 at the International Congress Centre in Katowice. The motto of this year's Congress is "Science - Business - Self-Government TOGETHER FOR ECONOMY".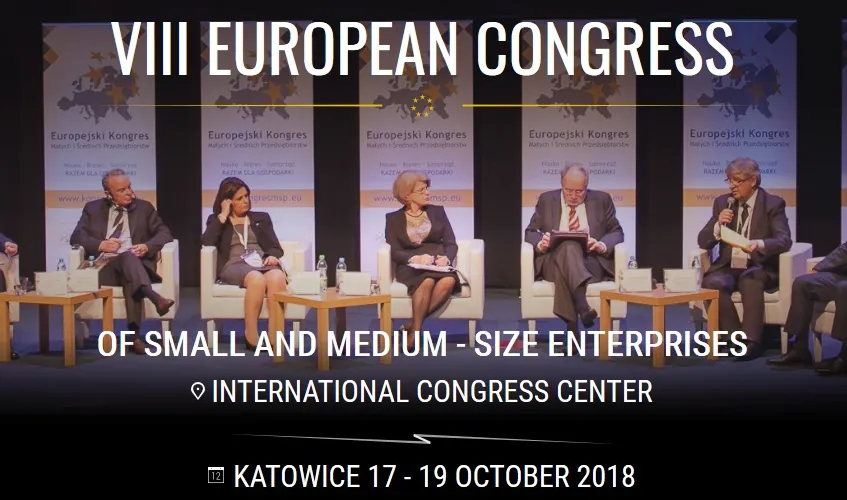 Small and medium-size entrepreneurship is the most important sector of the Polish economy. It is also the main subject of the European Congress of Small and Medium-Size Enterprises. Challenges and possibilities of development of small and medium-size enterprises will be discussed by the most significant personalities in Poland, representatives of science, politics and economy, as well as numerous foreign delegations. Seventh edition of the most important meeting of small and medium-size companies will take place on 17th-19th October 2018 in Katowice, Poland.
The last seven editions gathered a numerous group of the representatives of business, science, politics and economic environment, who discussed the possibilities and barriers standing in front of micro, small and medium-size enterprises.
The event is already a part of the tradition of European economic events. Several dozen panel sessions and a number of workshops and informal meetings attended by experts from Poland and abroad will take place within the three days of the Congress.
Participation in the Congress is FREE OF CHARGE.
You will find more information on the Congress website: www.ekmsp.eu