Charles Landry and The Creative Ones
The Creative Ones are pleased to invite you to the vernissage of the 4th edition of the event dedicated to the creative class of Lublin and to the lecture of Charles Landry - the world-renown expert, who combines cities and the creativity; the author of the iconic book The Creative City.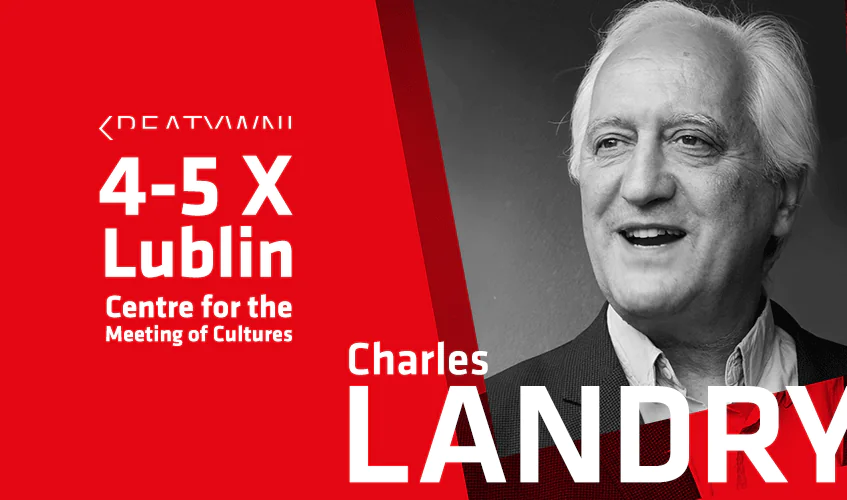 The Creative Ones is the photo and video story about the creative class of Lublin. This year's edition is organised in cooperation with the Urban Workshop – the social action of Gazeta Wyborcza dedicated to the challenges polish cities face. The subject of the two-day event is the creative city.
On the first day – Tuesday, 4th October – during the presentation of the 4th edition of The Creative Ones' participants Prof. Charles Landry is going to explain the concept of the creative city and the factors that drive the evolution of cities to the resident-friendly, eco, creative and inspiring level 3.0.
The second day – Wednesday, 5th October – is dedicated to the Urban Workshop. Charles Landry and mayors of the biggest Polish cities are going to debate about the growth of Polish cities and city creativity.
See you at The Creative Ones!