Lublin for Belarusian IT
How to set up a company in Poland? Which legal form to choose? What are the advantages of Poland in comparison with other CEE countries and tools offered to attract international IT businesses to Poland? And finally, why is Lublin an attractive location to establish and grow an IT company? These were just some of the topics covered during a special webinar addressed to tech companies from Belarus considering relocation or expansion.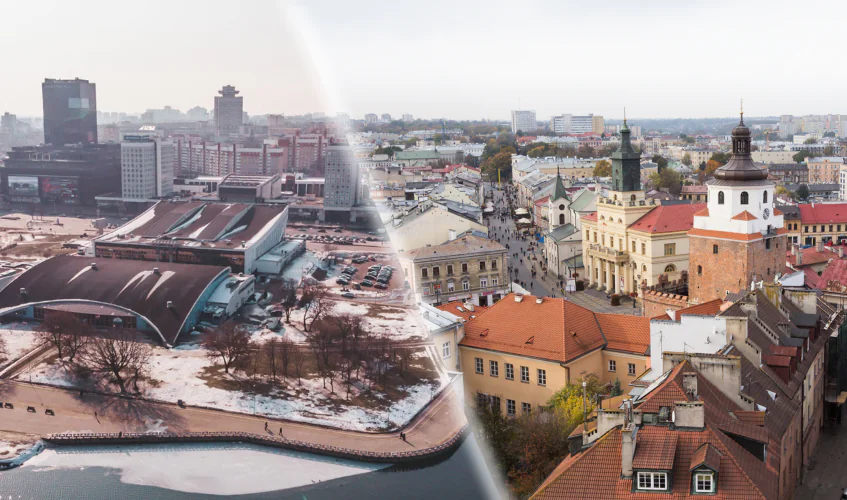 The webinar, co-organised by the Investor Relations Office and a Lublin-based accounting and outsourcing company InPL Group (with offices in four other Polish cities) attracted over 30 Belarusian businesses and organisations that wanted to find out what Poland and Lublin specifically can offer them.
The line-up of speakers included Head of the Centre for Strategic Investments at the Polish Investment and Trade Agency Jan Kamoji-Czapiński, CEO of InPL Group Zahary Matijczenko, Investor Relations Manager at the Lublin City Hall Krzysztof Buczyński and Business Development Manager at Most Biznesu Yevhen Rudnytskyi. "Poland. Business Harbour" is one of the most interesting recent initiatives aimed at attracting Belarusian IT companies to Poland. Short tracks for obtaining visas, quarantine waivers and the multi-faceted support provided by the Polish Investment and Trade Agency streamline the flow of Belarusian IT investments into Poland. Once registered in Poland, these companies may benefit from a number of instruments dedicated to IT industry, including a preferential 5% tax rate under the IP Box scheme, tax breaks for research and development or tax exemptions as part of the Polish Investment Zone mechanism.
With its booming IT sector, Lublin has become one of the top business destinations in the country. Around 10,000 professionals who work in IT, lively collaboration between businesses, Lublin City Hall and Lublin's 9 universities and colleges (5 of them teaching IT) under the Lublin IT Upland initiative or relatively quick administrative procedures related to work and residence permits are some of the assets of the city in the eyes of Belarusian IT companies. What's more? Proximity and connectivity which allow to get to the city within 2h 10 min from the border crossing in Terespol. In the perspective of five years, with the completion of S19 express road to Białystok this travelling time will be reduced to only 90 minutes. Interestingly, Lublin is already an attractive destination for Belarusian students. In the last academic year there were 696 of them, which made them the second largest group of international students in the city (11% of all foreigners studying in Lublin). But Lublin not only offers excellent conditions for running a business or working, but also a high quality of life. The feeling of safety appreciated by citizens, international students and tourists, the abundance of cultural and sporting events as well as state-of-the-art leisure infrastructure such as Aqua Lublin, Arena Lublin, Centre for the Meeting of Cultures are all undisputed benefits of living in Lublin. If we add to this about 20% lower operating costs than in central and western Poland and cheaper rents for apartments or tuition fees for children, we've got an image of a medium-sized citizen-friendly city with great opportunities for business.
If you missed the webinar, need more arguments why Lublin is a good choice or a guide on how to start up in Poland, just to reach out to us: kbuczynski@lublin.eu.