Polish Investment Zone webinar
The Polish Investment Zone (PSI) is one of the mechanisms to support new investments in Poland. A company planning to undertake a new investment may benefit from an income tax exemption of up to 70% of the total investment value. Furthermore, support may be granted not only to investments from the industrial sector but also to those from business services sector, including IT.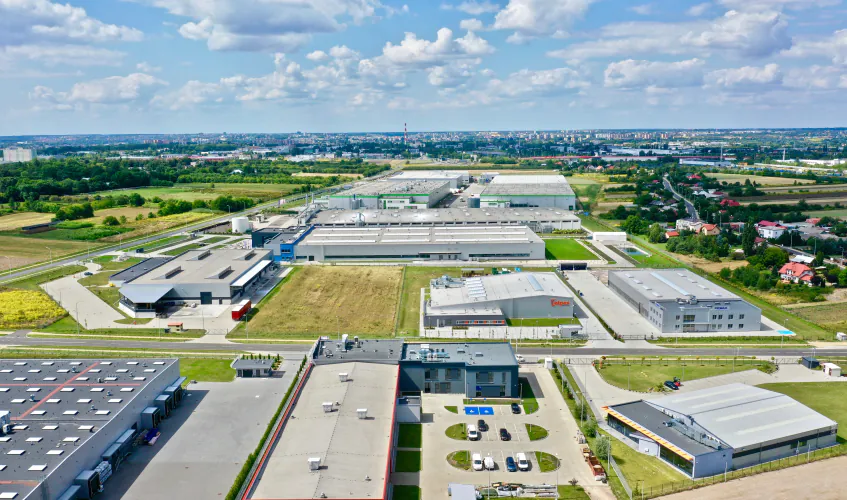 If you are planning to start new investments, we have the pleasure to invite you to a free webinar "Polish Investment Zone – benefits for investors in the tax and financial area", organized jointly with Agencja Rozwoju Przemysłu S.A. (ARP) O. in Mielec and O. in Lublin, which will take place on May 13, 2021 from 11:00-12:40.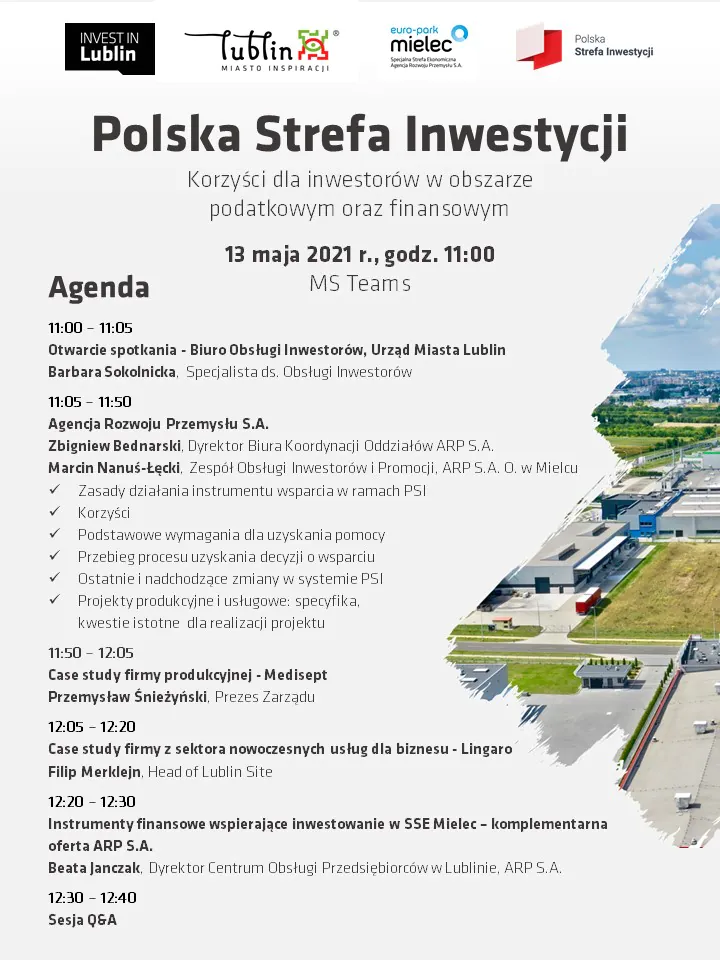 For whom?
The webinar is addressed mainly to CEOs, CFOs, chief accountants, heads and employees of financial, accounting and tax departments as well as development, innovation and investment departments in companies planning to launch new investments, and to all those who are interested in the subject of PSI.
Where?
MSTeams platform after prior registration
When?
Thursday, May 13, 2021 11:00 am
Participation in the webinar is free of charge.
During the webinar, participants will have the opportunity to ask questions in the chatbox and during the Q&A session.
To take part in the webinar, please fill in the REGISTRATION FORM, which will be active until May 12, 2021, 12:00 am
Before the webinar, you will receive an e-mail with the link a join the event.
* Note: after verification of applications, the link will be sent to you the day before the webinar.
If you can't find the link in your inbox, please check the SPAM folder or contact Ms Barbara Sokolnicka.
Ms Barbara Sokolnicka
e-mail: bsokolnicka@lublin.eu
phone: 81 466 25 43.
We cordially invite you to participate!