PUIG Lub-Invest 2018
The third edition of the Polish-Eastern PUIG Lub-Invest Conference will be held on 14-15 June 2018 in Lublin. This event is one of the most important international events devoted to Poland's economic cooperation with its eastern partners, with particular emphasis on Ukraine, Belarus, Moldova and Kazakhstan.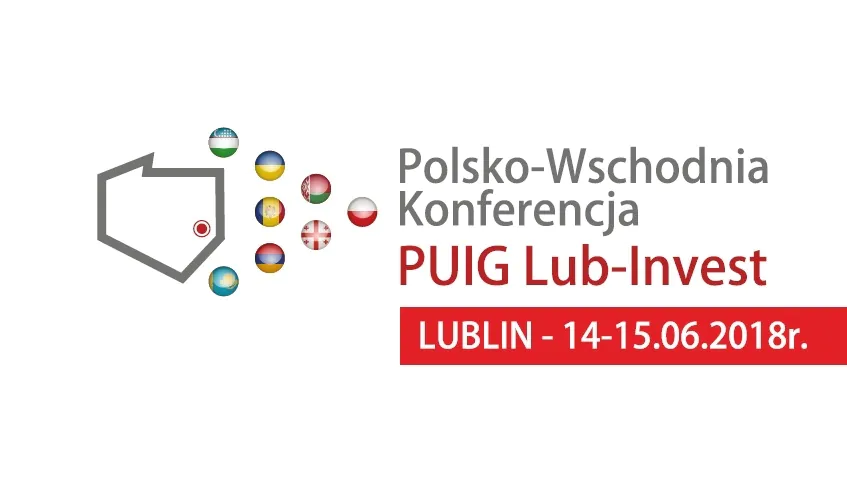 The conference programme will cover the most important aspects of investment and trade cooperation. An essential substantive part is the presentation of the role of local governments as a promoter of cross-border investment policy. The conference will also be an opportunity to learn about the achievements and prospects of further development of the Lublin region in the context of their long-term economic, educational, scientific and cultural relations with neighbouring countries. A separate programme module is addressed to representatives of the diplomatic corps accredited in Poland – Sales Counsels, which increases the international reach of the event and enables establishing direct contacts with representatives of many countries.
Guests from abroad will have an opportunity to get acquainted with investment opportunities of the Lublin region presented by: the Marshal's Office of the Lublin Voivodeship and the City of Lublin, as well as the Special Economic Zone Euro-Park-Mielec, the Lublin Science and Technology Park, the Lublin Business Cluster, the Lublin Trade Fair.
Representatives of the Ukrainian government agencies – Ukraine Invest Office and the State Export Support Agency will be present. The Chairman of the Tarnopol Regional State Administration, Stepan Barna, and a delegation of the Volyn Regional State Administration confirmed their presence. On the Belarusian side, representatives of the National Investment and Privatization Agency and the President of the Chamber of Commerce and Industry from Brest/Belarus are expected to participate. The group of confirmed high-ranking participants is constantly growing, and we will keep you informed.
We cordially invite you to participate.
Participation in the Conference is free of charge.
The organisers do not provide accommodation. Accommodation and travel costs are the responsibility of the participants.