7th edition of CheckIT behind us!
The seventh edition of the CHECK IT conference took place on 14-15 of March 2022. The event has been organised regularly since 2014 by the Lublin City Hall, in close cooperation with universities, scientific circles, and IT specialists, as part of the Lublin IT Upland initiative.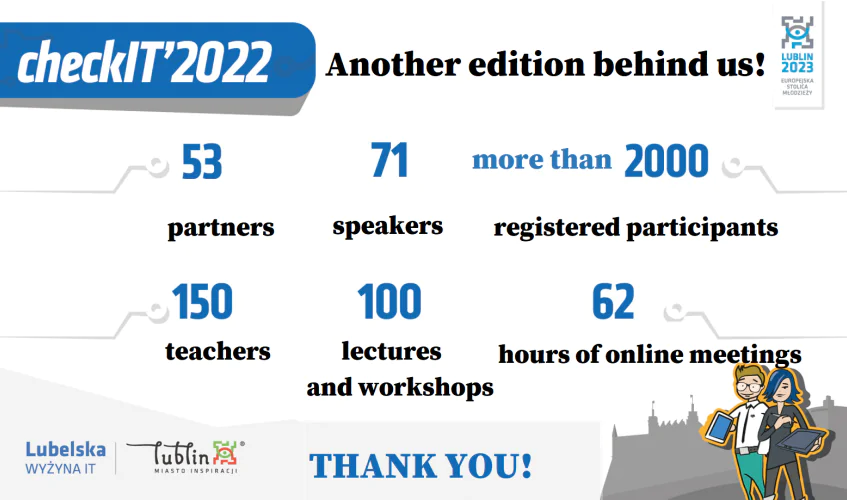 This year's edition aroused great interest among students and teachers of primary and secondary schools, not only from Lublin but from all over Poland. The event attracted over 2,000 participants from Warsaw, Białystok, Chełm, Łuków, Siedlce, Biała Podlaska, Międzyrzec Podlaski, Sandomierz, Grodzisk Wielkopolski and Suwałki.
The conference aims to develop IT skills among young people and encourage them to pursue further education in this field. The programme of this year's event included as many as 100 fascinating lectures regarding, among others, the future of IT and artificial intelligence, augmented reality (AR), computer game development, cyber security, Big Data, Salesforce, business analytics (BI). Participants had also the opportunity to develop their soft skills, such as presenting their image in social media and public speaking in the IT industry.
In addition, the organisers of the event prepared a range of online workshops for students, during which young enthusiasts of new technologies could pursue their interests in programming in Python and C#, as well as in electronics with the use of Arduino. In addition, students acquired skills related to creating presentations using Canva and writing their own game bot. They also deepen their knowledge in the areas of UX Design, Infobrokering and Design Thinking.
As in previous years, there was also a special offer for teachers in the so-called "Teachers' Room", with lectures and debates on interactive and practical methods of teaching computer science and programming, running interest circles in schools, and other topics regarding digital transformation in education in Lublin.
On top of that, all participants of the event had access to virtual promotional stands of universities, and IT companies, where they could receive information on the admission requirements for IT studies, learn about the specific activity of IT companies or familiarise themselves with internships and apprenticeship offers.
Schools that have signed up for the stationary workshops will soon be visited by IT experts from universities and the IT industry.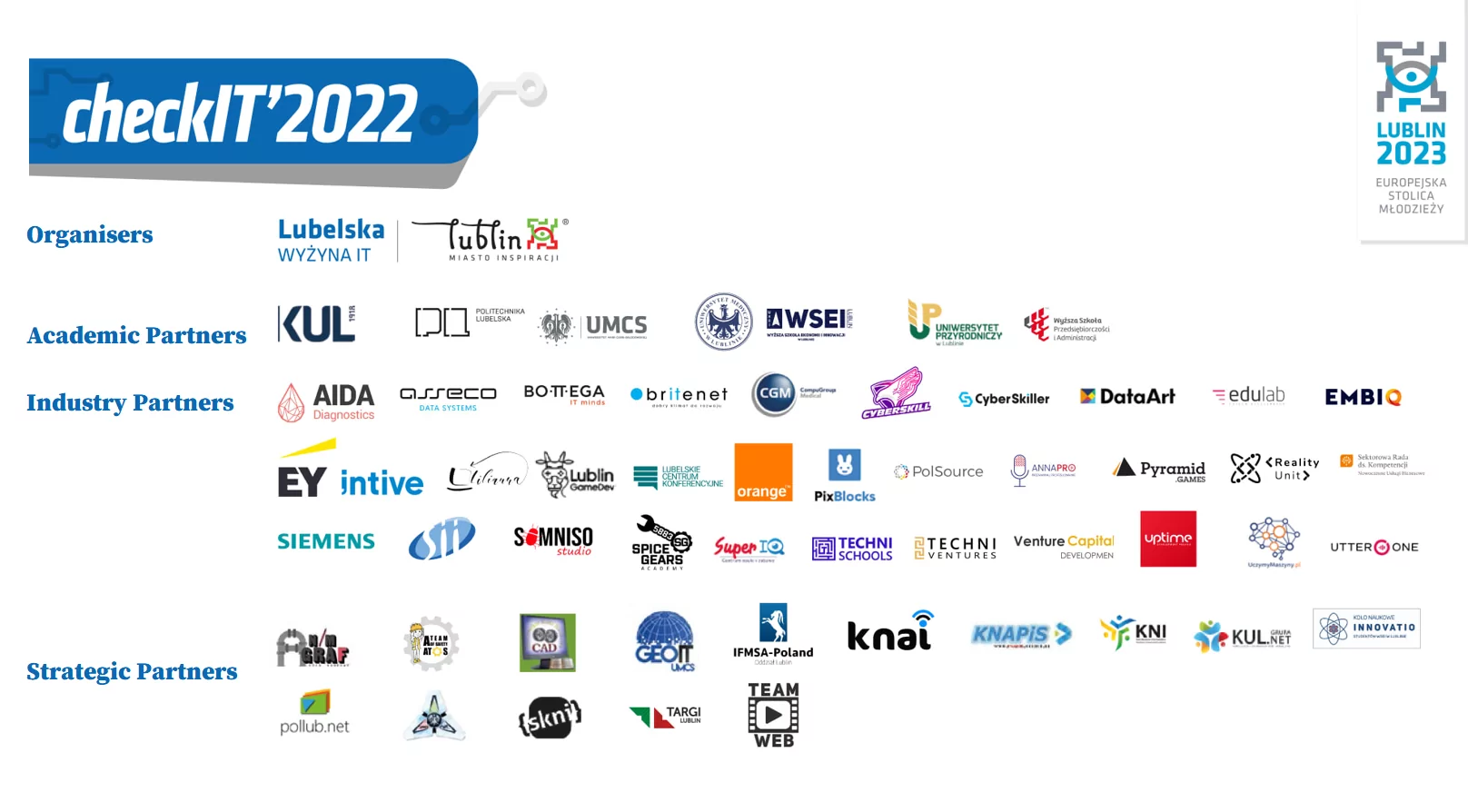 All online recordings of the conference are available at www.checkit.lublin.eu/transmisje-online.